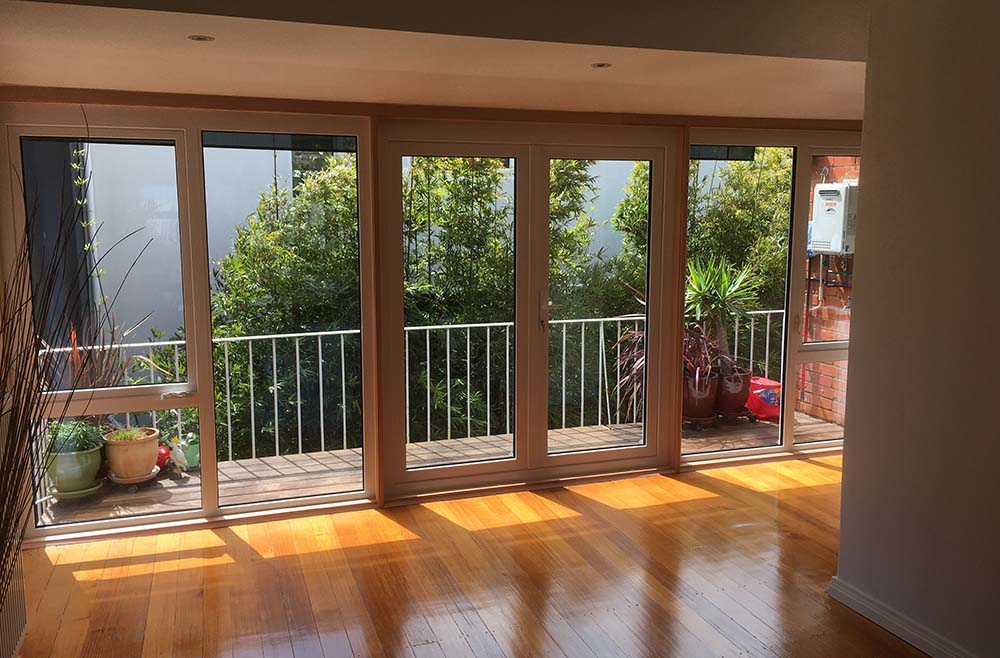 Living Design Double Glazing provides their customers with superior quality, energy efficient, windows and doors that are manufactured locally from Rehau German engineered window and door systems.
Always keeping ahead of the times, Living Design Double Glazing recently welcomed the arrival of two new top-of-the-range European window and door processing machines, that will guarantee a consistent top quality product, every time.
"Our new machines will automate part of our production line, increasing our manufacturing capacity, allowing us to keep ahead of the industry lead time of 6-8 weeks from deposit to install, and guarantee a precise and high standard of finish," said Kim Larmour of Living Design Double Glazing.
"This high quality equipment is the latest in European window and door manufacturing technology and will ensure Living Design Double Glazing continues to offer their customers the best possible finished product in Australia.
"We are in our fifth year of manufacturing and installing, in and around the Mornington Peninsula, where we continue to offer the local community a top quality product and service when it comes to Upvc framed windows and doors, "said Kim. "We are setting ourselves up for the next ten to fifteen years, with the best new machinery and hiring more local staff to keep up with demand".
Living Design is committed to providing a tailored window and door package designed to meet each individual customer's requirements. If you are considering replacing your windows and doors or insulating your home from the heat or cold, from a single window,  to a new front door, or a full house or development, don't hesitate to contact us.
"Rehau worldwide has been supplying window and door manufacturers with the latest in window and door technology for over 40 years and have one of the top tried and tested Upvc products available to, and specifically for, the Australian market," said Kim.
"Our products are available to view at our factory showroom anytime Monday to Friday 8.30am till 5pm or alternatively by appointment at weekends, making us and our products available to you at your convenience," said Kim. "We offer a customer friendly approach to sales, with no hard sell from our salespersons. We will give you an honest price for a top quality, affordable product with 100% customer satisfaction guaranteed."
---
Living Design Double Glazing is at Factory 2, 7-9 Lyall Street, Hastings.
For enquiries, phone Kim Larmour 041 222 1767 or
contact@livingdesigndoubleglazing.com.au
www.livingdesigndoubleglazing.com.au