About Peninsula Essence Magazine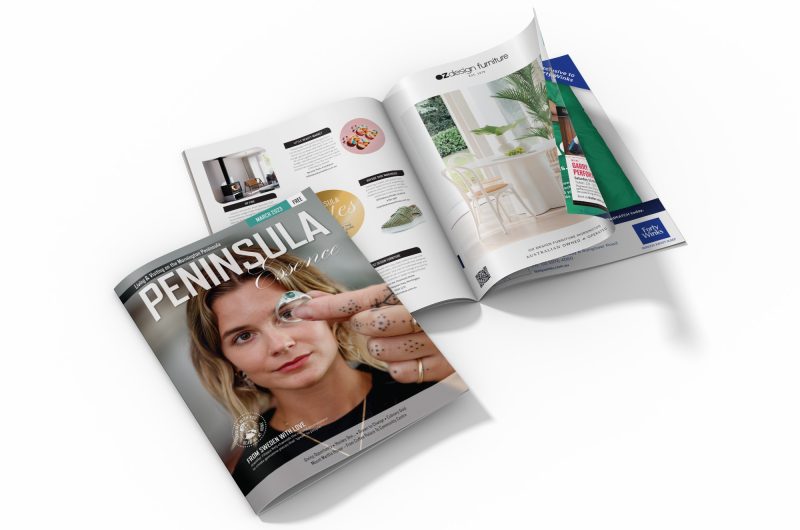 Peninsula Essence is a FREE magazine bringing you all the best the Peninsula has to offer.
Peninsula Essence is different to the other magazines circulating in the region. It is a unique lifestyle and travel magazine for the peninsula, with  in-depth articles, great photography and fantastic reading on people and places on the peninsula.
Each Issue of Peninsula Essence features local stories and features of interest compiled professional journalists, writers, photographers and designers.
Peninsula Essence is printed on heavier and brighter stock than the others on the market, offering the highest quality magazine in this region. It is the ultimate lifestyle & tourism magazine on the Peninsula.
30,000 copies per quarter are distributed from Frankston through to Portsea. Of which, 20,000 copies will be strategically home delivered to Mt Eliza, Mornington & Mt Martha with the balance bulk dropped across an extensive network of outlets.