As the days are getting longer, we retreat indoors into the comfort of our homes. The cooler season calls for family to gather around the fireplace, and friends to wine and dine near the kitchen. There is nothing better than coming home to the feeling of instant warmth, ready to relax on the couch after a long day. Here are 5 easy ways to transform your interior just in time for winter.
Bring the outdoors in. Utilise gorgeous florals and greenery. Introducing fresh plants into your space can make a world of difference. Not only do they look beautiful, but plants also freshen the air indoors and bring life to your space. This also provides an opportunity to change around your pot plants seasonally or choose new vases to welcome in lush greenery and florals around empty corners in your home.
Switch out your rug. Rugs can transform the look of a room by simply changing materials and finishes. For those looking for a rug to weather the winter months, a thick woolen rug is ideal for providing warmth and comfort underfoot that will hide your hard floorboards and absorb heat. Embrace your individual style and experiment with bold colours or patterns for a contrasting look.
Layers are your best friend. The cooler season calls for thick textured throw blankets and oversized cushions. Follow a general tonal theme when picking décor for your sofa, armchair or bedroom to make sure your home has a consistent look.
This includes table lamps or floor lamps to bring a soft warm glow into your room. Find artwork to fill empty white walls with pops of colour and visual texture for added interest.
Get organised. Stylish cabinets, buffets, and shelving can be used to hide your clutter away and make it look like a part of your home's design. There is a huge variety of home storage solutions to choose from, ranging from materials such as wood, metal, glass, and plastic to styles such as contemporary, rustic, and traditional. With the right storage solutions, you can make your home look neat and stylish without sacrificing your interior design.
Introduce a new colour palette. Rich, dark tones are great choices for the colder months. This can include charcoal, maroon, khaki or navy décor for a bolder look in your space. These tones offer a cosy, comforting feel and can balance out perfectly when paired with lighter accents for a contrast.
Make your house feel like a home and discover furniture and homewares collections that will live with you through every moment. OZ Design. For Life.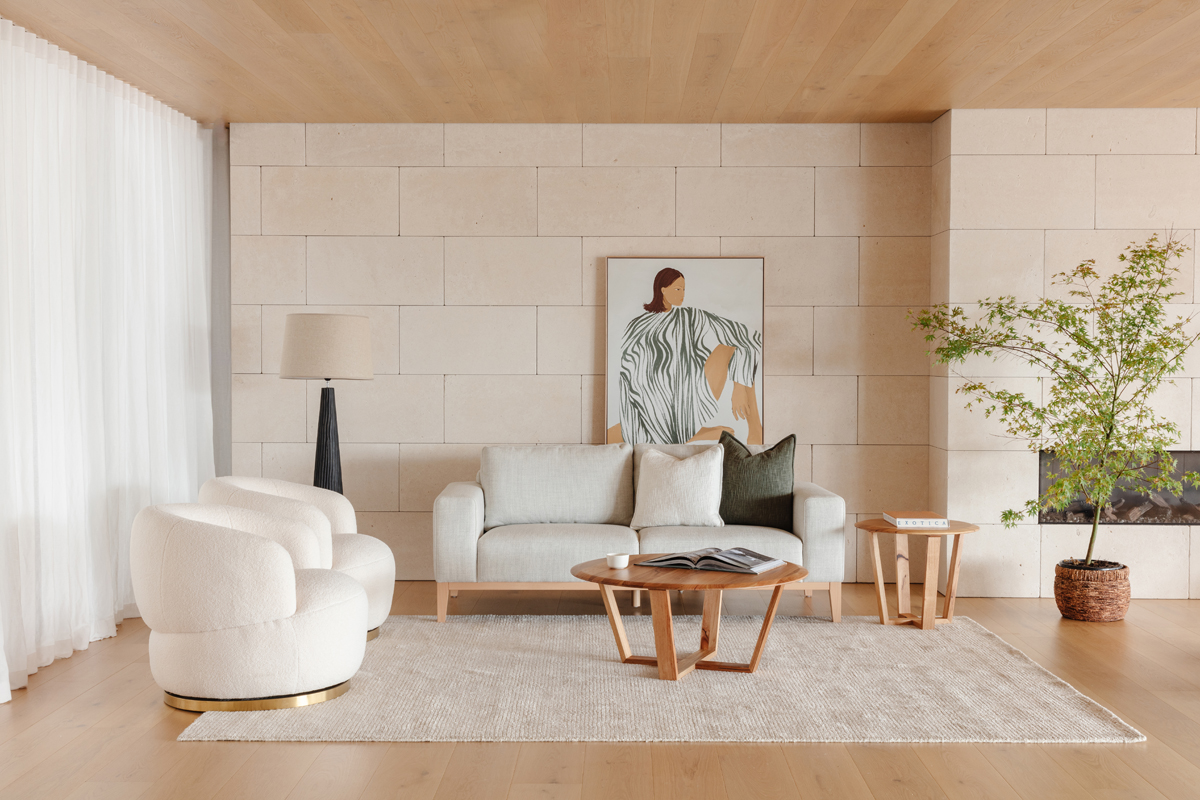 A: HomeCo. Peninsula 1128, Showroom D4/1132 Nepean Hwy, Mornington