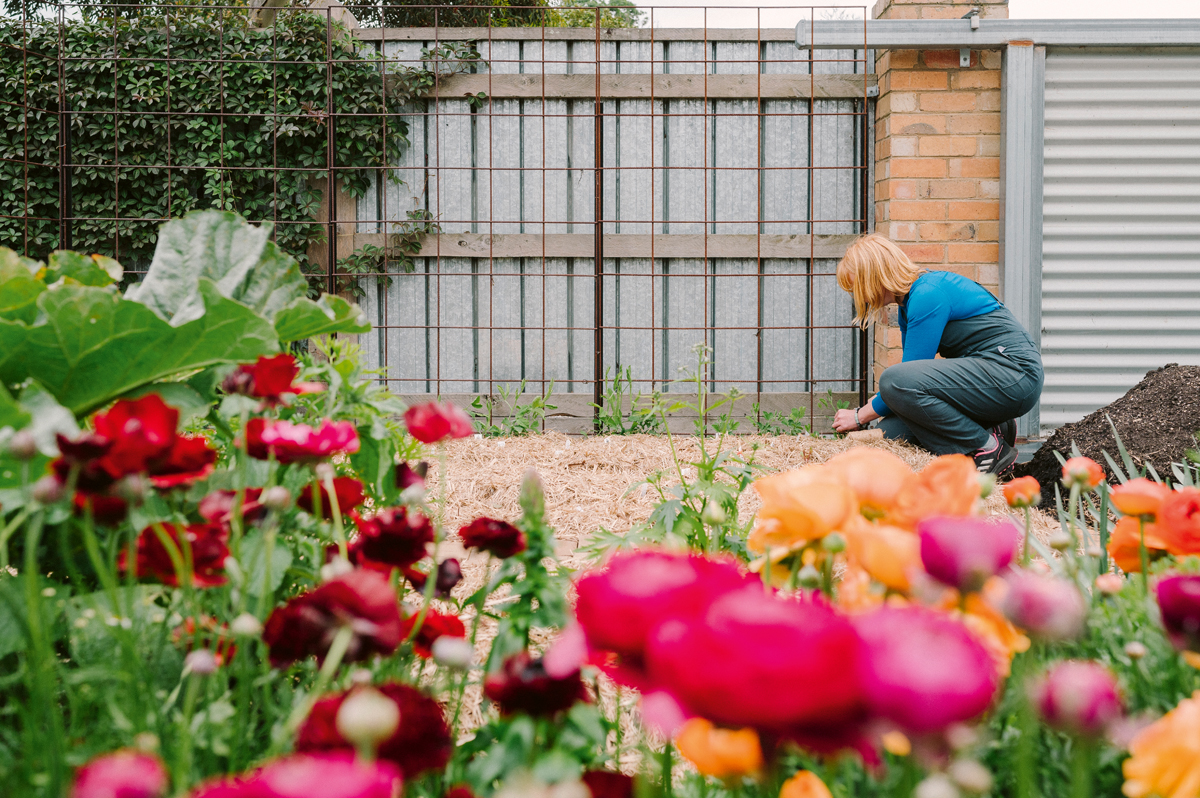 Photography: Sarah Pannell @sarahpannell
Jac Semmler, director of Super Bloom Plant Practice, followed the beauty and wonder of her Frankston garden 'Heartland' in the writing of Super Bloom: A field guide to flowers for every gardener. A recent release, Super Bloom is a cook's companion of flowers filled with fundamentals, profiles and planting partners, a must have garden book. 'To garden on the Peninsula is to be in a community of plant lovers with a gentle climate, the extent to what you can grow and share is so abundant'.
My heart lives in my garden. In the garden I know who I am – my family, my history, my loves and losses, and my dreams for the future.
The practice of gardening and tending plants has nurtured my relationship with the landscape and helped me form a sense of place and identity. There is a wholeness I feel being with plants in the everyday. It is a source of sustenance, strength, freedom, care and calm, and boundless creative expression. Learning about plants and how to nurture them together as a meaningful community within the garden is ever fascinating.
It has always been plants for me I grew up on a farm in a rural region of south-eastern Australia I have rich memories of being a country kid immersed in the beauty of bushland and family gardens These tough gardens, created by my grandmothers and aunts, were wonderlands of rural beauty.
In time I pursued a career that was filled with the outdoors, panoramic landscapes and big skies, but the practice of tending plants was missing I made a career change to train and work with plants My passions pulled me towards it and I found a new way of working that feeds a deep hunger for beauty and belonging.
Plants have become an all- encompassing part of my intellect, life and work Gardening is my art practice as well as my life teacher.
Through plants I have found a rich community to be part of When I garden, I can feel in my hands the generations of plants women that came before me.
There is an everyday, heroic quality to flowers and foliage and the immersive experience of growing something with care.
The relationships we forge with plants connect us to something deeper The act of tending flowers and absorbing their beauty provides immense satisfaction and a wonder in the 'super bloom'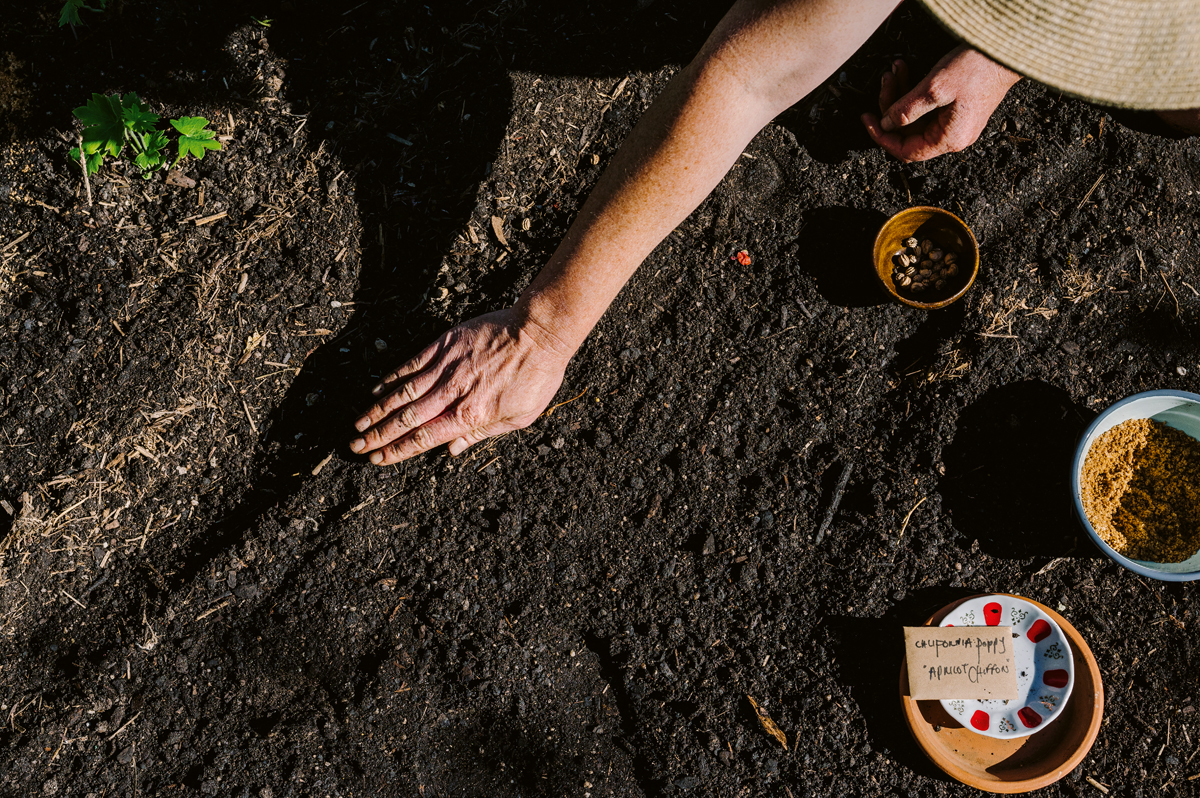 A super bloom is a natural phenomenon in which plants flower in such profusion that they transform the landscape, bathing it in colour When a super bloom arises, it is a miraculous sight Plants bloom with a maximum abundance of flowers and colour, applied in giant brush strokes across hills and plains.
Every individual flower has a 'super' quality Flowers are heroic in their fine details as well as big blooming events – flowers hold layer upon layer of beauty within them. There is the wonder of the bloom but also beauty in the bud, the foliage, the fading flower and in the structural seed head, down to the unique detail of the seed.
There is wonder in the life cycle that plants transition through, the seedlings grow to maturity, the flowers bloom and fade Like us, plants are growing despite the prevailing conditions.
Flowers are evocative, drawing up fond memories or creating experiences as you see and share these plants. Flowers call for our attention and presence to enjoy beauty in a hectic world.
The practice of caring and tending plants also calls to something heroic within each of us As we find ourselves within the garden, be it a single planter or a large garden bed, we experience nature and the microcosm surrounding plants We are part of something bigger.
The metaphors and human lessons that gardens and plants have for us are rich Time with plants can feed us.
It is an honour to witness the seasons and to be part of the process of nature in a garden When I feel overwhelmed or angered by the modern world and a society seemingly full of injustice, coming home to the garden makes me whole It is a source of energy to meet the elements This deep joy is available to us all.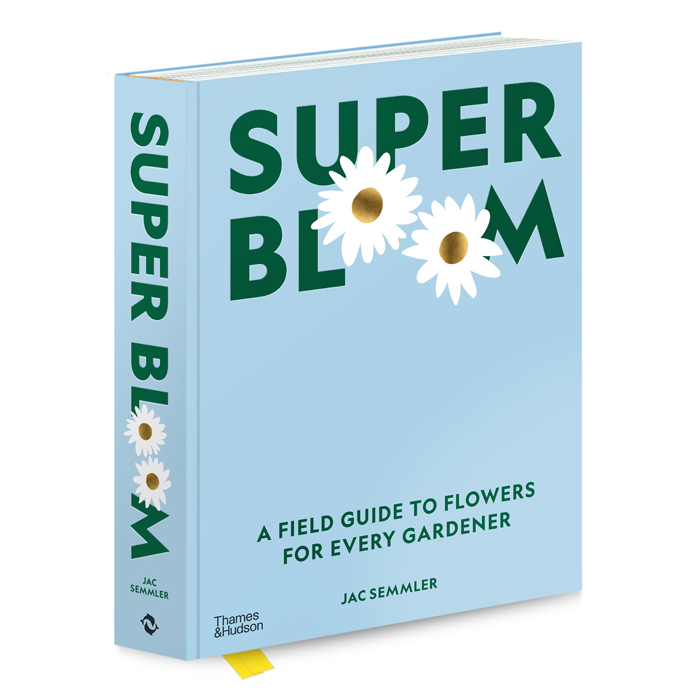 Super Bloom: A field guide to flowers for every gardener is available widely online and in great bookstores. Signed copies are available direct from local author Jac Semmler via her website.
Extract from Super Bloom: A field guide to flowers for every gardener, by Jac Semmler, published by Thames and Hudson.