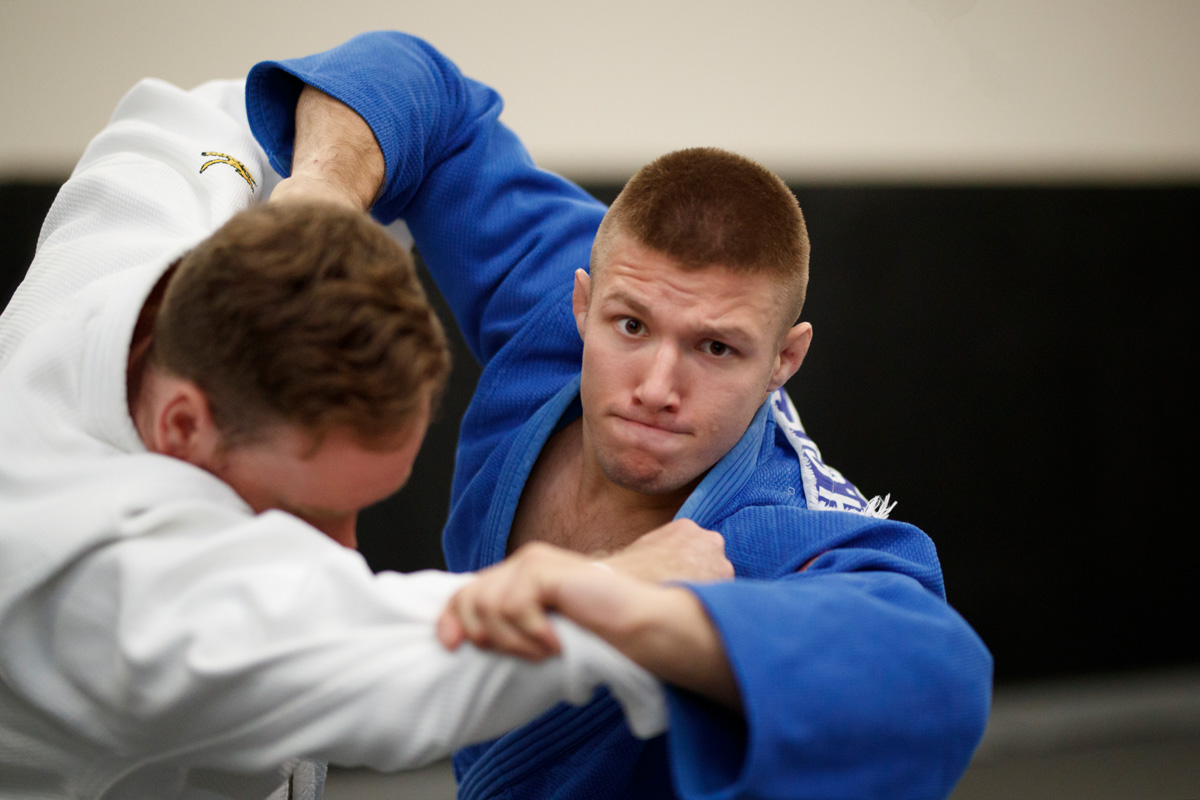 By Joe Novella Photos Yanni & Supplied
Harrison 'Harry' Cassar is about to live out his childhood dream of representing his country in his chosen sport of judo. The Dromana resident has been selected to represent Australia in the 90kg division at the Commonwealth Games in Birmingham, England, in July of this year, and he can hardly contain his excitement.
"I was ecstatic when I got the news that I was in the team to go to the Commonwealth Games," Harry said. "It's a dream come true for me and my family. I've been working towards this moment for a very long time and made a lot of sacrifices to reach my goal. It has been lots of hard work, training hours in the gym, attending training camps all over Australia, competing all over the world; it's been really full on."
Harry is Peninsula through-and-through, born at Rosebud Hospital and living in Dromana for all his life. He discovered his passion for Judo at a very young age. "I wasn't interested in the team sports like cricket or footy at school," he said. "I was into combat sports like boxing, judo and jiu-jitsu which was no surprise because Dad was into combat sports as well.
Dad got me into a local judo program when I was 7 years old, which was great for me because I had a lot of energy as a kid and judo was a good outlet. Judo taught me to focus that energy, it taught me discipline, plus it was fun and my mates were into it as well, so I was keen to give it a go and then stick with it."
Not only did he give it a go, he quickly realised he wanted to be the best he could be at the sport. "Even as a kid, I was ambitious.
When I was eight, I was already thinking about representing my country at the major competitions around the globe, like the World Championships, also the Commonwealth and Olympic Games.
So, I was excited when I went to my first World Championship in Baku, Azerbaijan, in 2018 as a 20 year old. But I wanted more."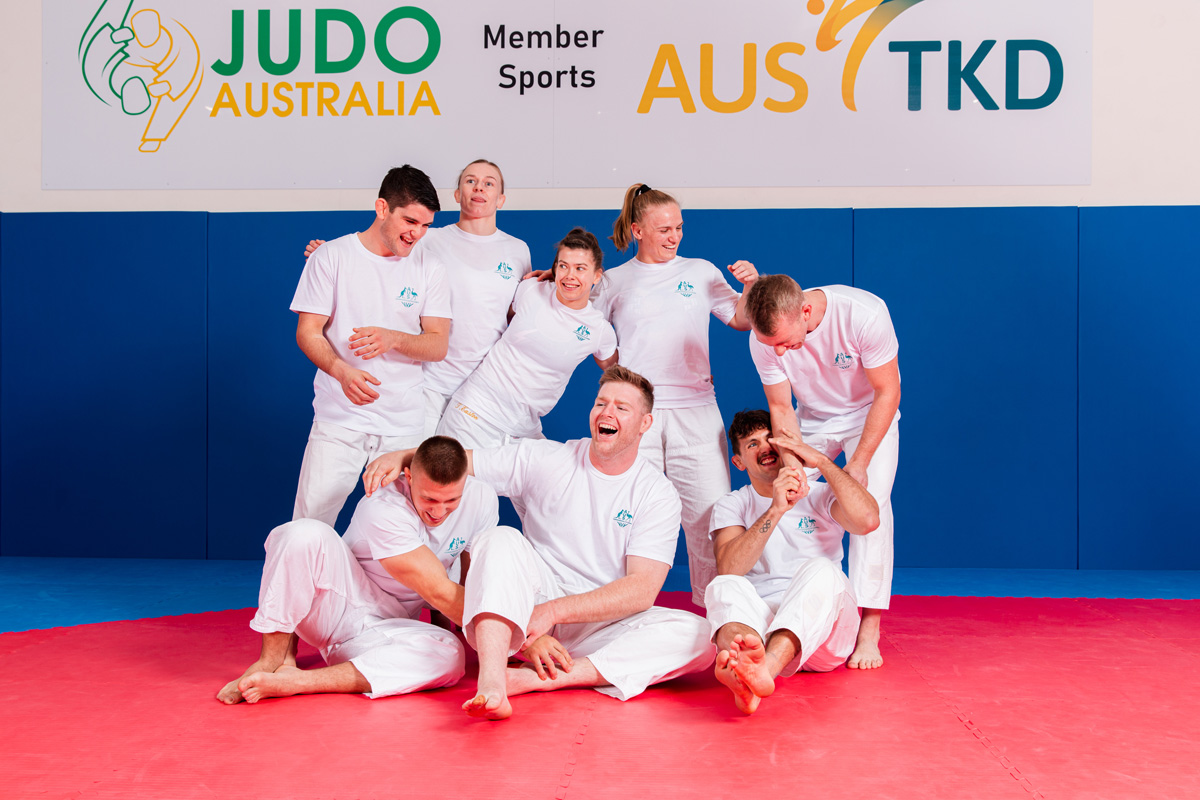 Now, at 24 years of age, Harry is the #1 ranked Judoka in Australia in the 90kg weight division. On his way to the #1 spot, he has competed in over 20 countries across Asia, Europe, North and South America, but the journey hasn't been without its challenges. "I get a bit of funding from Judo Australia, which I'm grateful for, but the rest of the funds to travel and compete come out of my own pocket. I worked four years in construction to help pay my way, so that meant eight-hour days doing hard labour and then straight into the gym to train. I was getting worn out, so I changed jobs a few years ago and now I work in the fitness industry as a personal trainer at a number of different gyms on the Peninsula. It's still hard work but it's a job I love and it keeps me fit."
The hard work and sacrifice has certainly paid off, Harry now gets his chance to do what very few athletes do and represent his country at a Commonwealth Games. "I find it hard to even comprehend what it will feel like marching into the stadium in Birmingham as part of the opening ceremony, but I'll try keep a lid on it, and focus on why I'm there. Obviously, I'd love to come back with a gold medal hanging around my neck, or any colour medal, but if I can perform to the best of my ability, then I'll be happy with that. I'll also be pretty pleased if one of my judo teammates wins a medal; we've got a really strong team for the games with lots of medal chances, and I plan on cheering all of them on."
For someone so young, Harry's list of achievements is already quite impressive having participated in two World Championships and now going to a Commonwealth Games. He has also set his sights on the Olympic Games in Paris in 2024 and the next Commonwealth Games in his home state of Victoria in 2026.
"Those events are in the back of my mind, but I don't like to look too far ahead," he said. "I try to stay in the moment as much as I can, train hard, look after my diet and get plenty of rest. If I do all of those things, I may even be a chance for the Olympic Games in Brisbane in 2032, even if I'm an old man by then. If not, then I'll be happy to get into coaching when I retire and give something back to the sport that's given me so much."
Despite what many people think, judo is a sport that anyone can take up. "I definitely recommend it to any young kids out there," Harry said. "It teaches discipline, coordination and balance as well as keeping you extremely fit. Getting to the elite level is not for everyone," he continued, "because of the intensity required and the physical demands on your body, but taking it up for general fitness is a great way to get kids active, especially if they have a lot of energy like I did as a kid. I'm really looking forward to teaching the next generation about the sport I love when my time comes."
When he's not travelling and competing, Harry loves nothing better than hanging out on the Mornington Peninsula, visiting a few favourite spots like Green's Bush, Blairgowrie and Sorrento back beaches, and Cape Schanck. "I've been to a lot of countries around the world– Japan, Mexico, Slovenia and Malta, are some of my favourites, but nothing beats the Mornington Peninsula. I love the coastal towns, the laid-back attitude, people are friendly and accommodating and I love that, if you're a local, everyone knows everyone."
Well, soon a lot more people will know Harry's name.
The Commonwealth Games has a global audience, but without a doubt his most passionate fans will be here on the Peninsula, the place he calls home. Congratulations Harry; we're proud of you for working hard to follow your dream. Good luck, from Dromana to Sorrento, Mornington to Balnarring and everywhere in between, we'll be cheering you on.
Aussie, Aussie, Aussie…