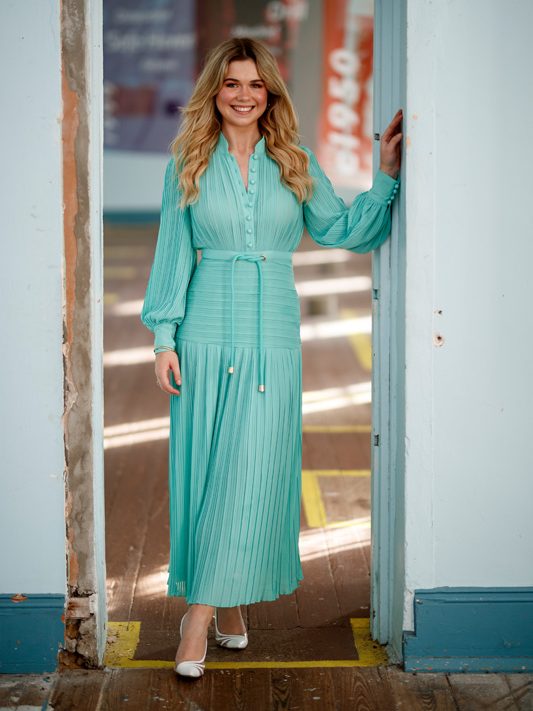 By Andrea Louise Thomas Photos Yanni & Supplied
Kristen Wright, Miss World Australia 2022, quickly dispels any stereotyped notions of what a 'beauty queen' might be. Educated, insightful, focused, kind, gracious and compassionate could best describe her. She's well aware that she was born lucky in many ways. Her focus is on how to pay some of that good fortune forward.
Miss World, established in 1951, is the oldest of the Big Four beauty pageants (Miss World, Miss Universe, Miss Earth, Miss International). It focuses more on who contestants are rather than what they look like, showcasing qualities such as worldliness and intelligence, but most importantly they work towards a greater good, following their motto, 'Beauty with a Purpose'.
The pageant raises millions for charity.
'Educate, Resuscitate' is Kristen's 'Beauty with a Purpose' project. Its aim is to spread awareness about water safety, CPR and first aid. Kristen believes all Australians need to know these vital skills and she's passionate about getting the message across. Growing up in Mount Martha, Kristen spent a lot of time at the beach.
During a family holiday on the Great Barrier Reef Kristen's Dad, an Open Water Diver, gave Kristen a dive experience for her 14th birthday. She came home and went straight to a dive shop in Mornington to get her Open Water Dive qualification. She was diving every weekend. At 18, she became one of the youngest certified dive instructors in Victoria. She now holds 36 scuba qualifications.
Kristen has always been a quiet but high achiever. She was a national youth gymnast until injury and height forced her to quit. In high school she was quite academic, but found her real passion in volunteering. She worked at St. Vincent de Paul op shops, with Ozanam Enterprises helping people with disability in literacy and numeracy, and in aged care reading aloud, talking and listening to residents.
Working as a scuba instructor and having to communicate underwater without speech further highlighted how vital effective communication is and gave her an insight on how challenging it can be for some. "Communication is a gift we take for granted. To help someone to communicate is one of the most rewarding careers I can think of," she says.
So, she chose to pursue a Bachelor of Biomedical Science degree at Victoria University to become a paediatric speech therapist. She wants to give voice to children who struggle with speech difficulties.
Kristen is preparing for the final round of Miss World – the Miss World Festival – where the international title will be awarded. The location has not yet been chosen, but the final round of the competition is quite involved.
Taking place over 3-4 weeks, contestants are judged on everything they do from their social media platforms to how they interact with other contestants. They undergo interviews, fast track challenges, top model competitions, dinners, physical fitness tests, charity balls and talent events leading up to the internationally televised final in which women from over 100 countries compete.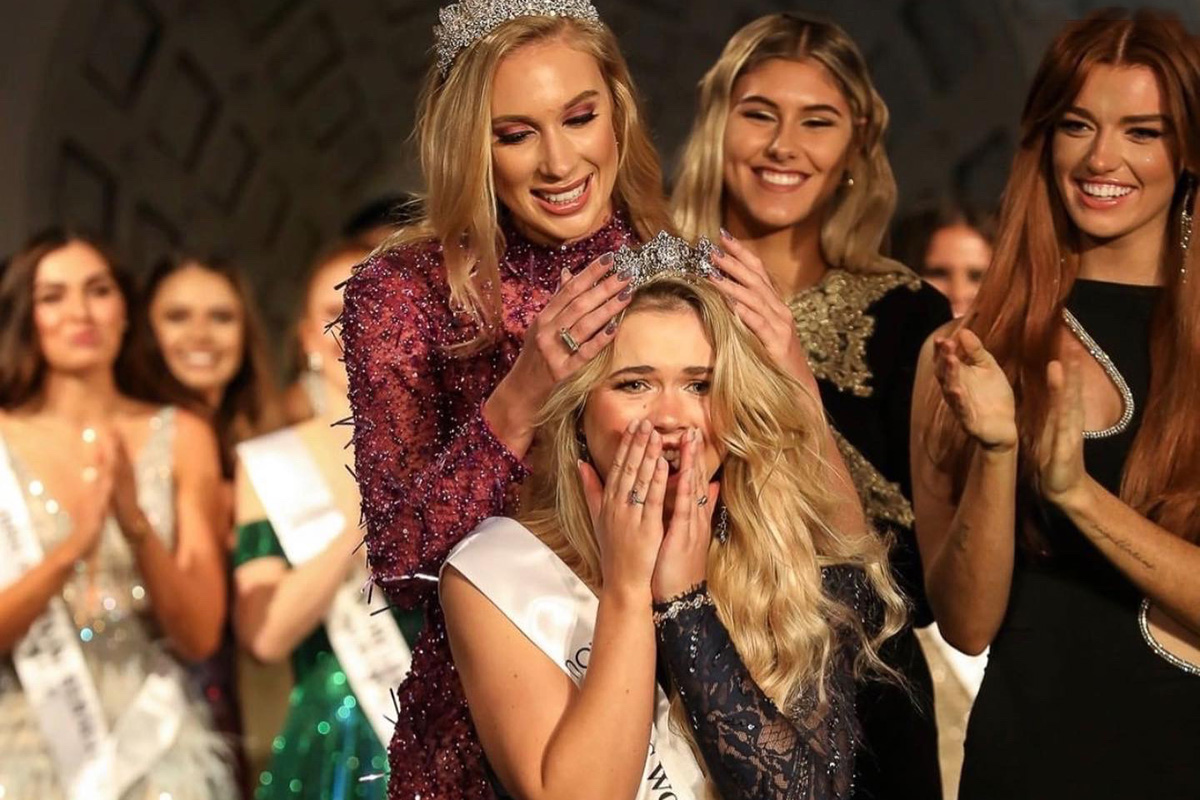 Being in a beauty pageant wasn't on Kristen's radar. Her cousin works in public relations and thought Kristen would be perfect for Miss World because of her passion for volunteering and giving voice to the under-represented. At first Kristen was hesitant at the idea, but over lockdowns she had time to research how powerful the pageant platform is. When she came across the phrase, "Be a voice to those who cannot speak," she knew it was for her.
Initially, Kristen was cautious about competing, unsure what the other contestants would be like. She was delighted to find incredible, highly individual, driven, like-minded women who were all very supportive of one another. "You're not really competing against them. You're competing against the best version of yourself. Pageants are about shifting the mindset and viewing other women as inspiration rather than competition," she says.
Kristen adds, "All the women I met were passionate about so many different things. We were bouncing ideas off one another, learning from one another and broadening our perspectives. We all want to create something meaningful for positive change. While they can only choose one winner, all these women are winners as people."
The most difficult part of the whole process is maintaining composure under pressure. Kristen says the most important thing is to maintain one's individuality. This is what the judges are looking for: individuals with personality, passion for their cause and poise in presentation.
For now, Kristen is keen to promote 'Educate, Resuscitate'. She has plans to sell merchandise to fundraise for charities, such as, St. John's Ambulance, Variety Children's Charity and Bush to Beach, an initiative to give outback Indigenous youth opportunities to get to the beach to swim and surf. Kristen will teach a group to snorkel when the weather warms up.