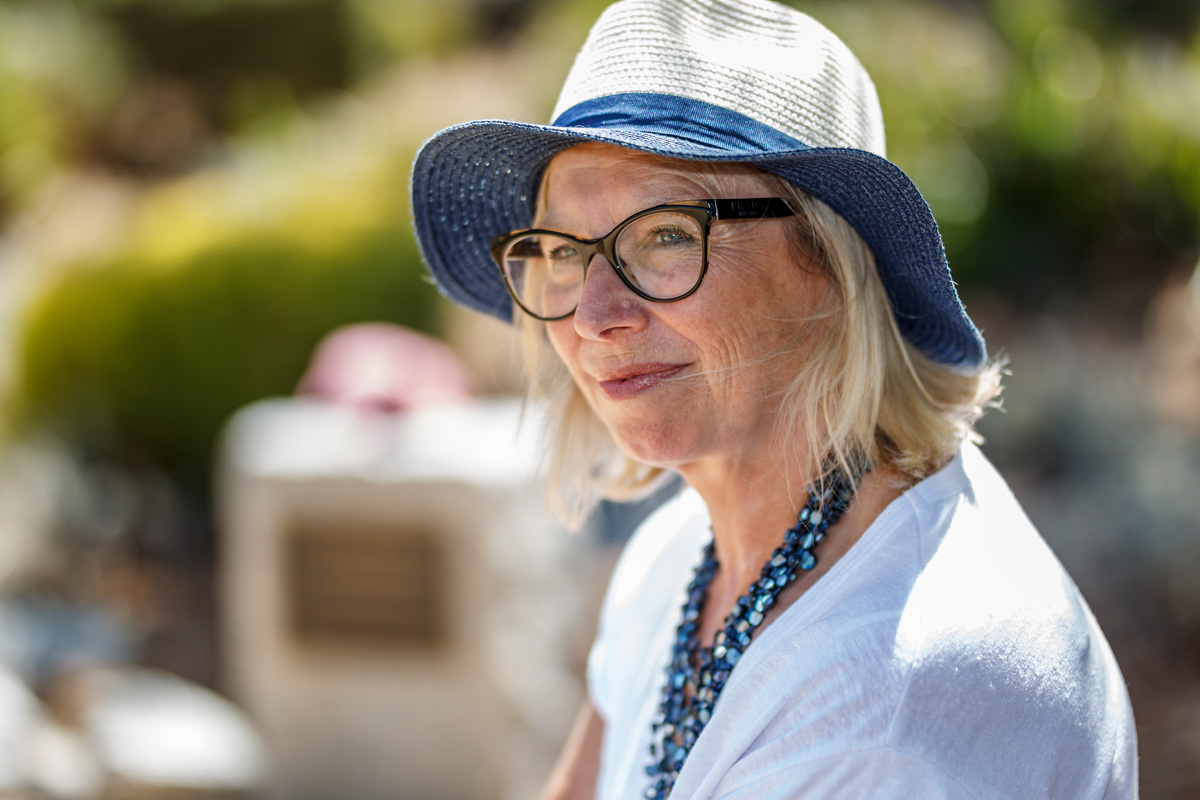 By Andrea Rowe Photos Yanni
Rosie Batty was like every other Mornington Peninsula resident, until the day she wasn't. The day she lost her son Luke.
The day after 11-year-old Luke was shockingly killed by his father in 2014, Rosie addressed the media outside her Tyabb front gate. She spoke publicly about her experience and the lack of communication and legal procedures that prevented her from protecting her son and herself. She's also challenged Australians to re-think our bias directed towards victims and survivors of domestic violence.
From her quiet street, Rosie was projected into a global spotlight while processing this terrible trauma. She became an eloquent advocate for domestic violence survivors and victims, and calling out Australia's systemic failures in policies, services and safety. Australian's took notice.
By 2015 Rosie was awarded the National Australia Day Council's Australian of the Year and was instrumental in the establishment of Victoria's first ever Royal Commission into Family Violence to improve long-term reform. In 2019 she was also appointed an Officer of the Order of Australia.
While English-born, Tyabb-based Rosie could never have predicted the trajectory her life would take after Luke's loss; thousands of Australians are grateful for her voice and tireless campaigning.
"In the middle of all that turmoil I was combining my position of influence as Australian of the Year with my professional skills to challenge our culture and bias. I felt that advocacy was the best way that I could achieve results."
"Family violence has now changed significantly in Australia and I'm proud that I've been useful in contributing to that. Bringing my lived experience into discussions with key stakeholders has helped inform policy and I'm continuing to work with the State Government of Victoria, as well as organisations like Monash and Good Shepherd."
"The first 5 years after Luke died was fast paced. I was incredibly active and there were stages of grief that I never really allowed myself to work through. To have the opportunities to advocate for change was a lifeline, but it was also a distraction from my grieving and pain. Stepping away from the (Luke Batty) Foundation and winding it up was like losing Luke all over again. It set me further down a path of grief that I wasn't expecting.
I didn't realise that I was struggling with PTSD and trauma and that I had no control over that."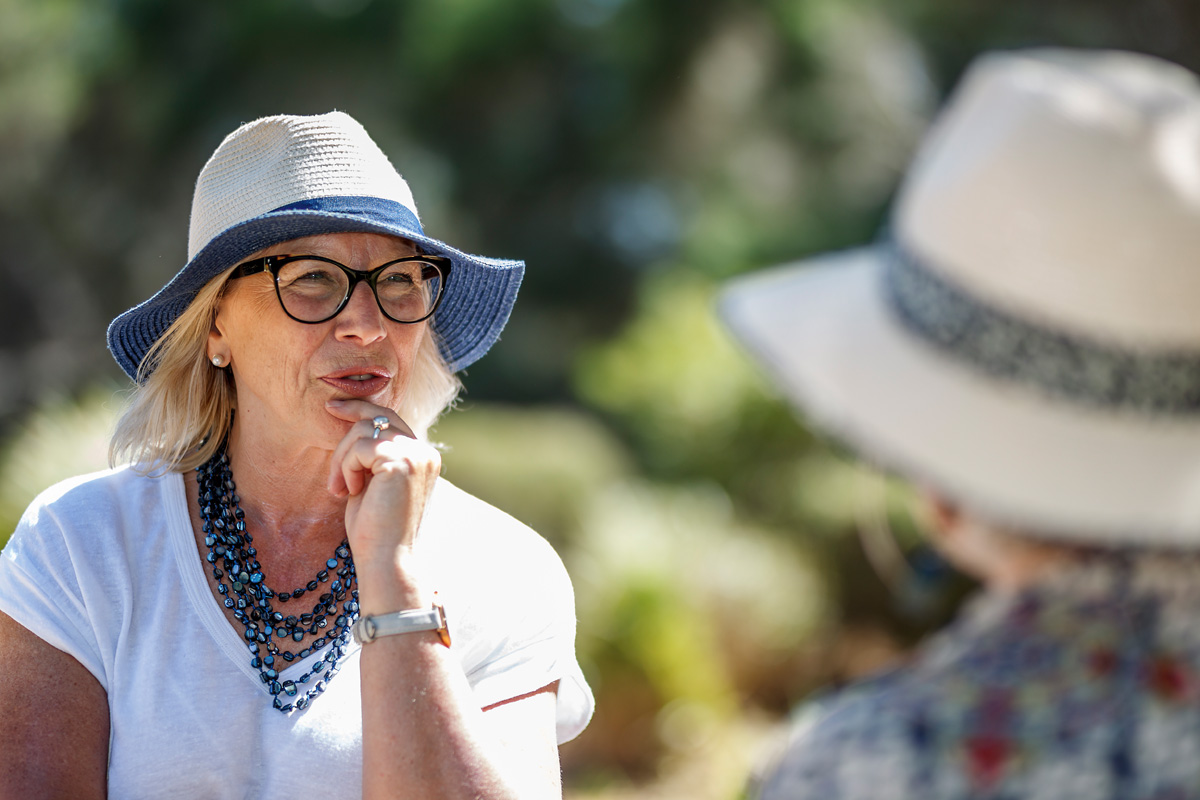 Beyond the offices of leading decision makers, sombre courtrooms and busy media studios, Rosie leads a low-key life with her animals on her Tyabb property.
"I have learnt a lot about myself in recent years and I know it's important to find that space for yourself. I spend time walking my dogs Spencer and Nelson; they're my connection with others and that's important because losing Luke made me feel disconnected for a long time."
COVID lockdowns also brought a slower pace for Rosie, who normally spends much of her time in Melbourne and interstate for policy meetings and advocacy work.
"I appreciated the opportunity to switch to working remotely. It was a good circuit breaker to think about everything I've learned on my journey, and what I could put into practise for my own financial freedom."
Between lockdowns Rosie took on a new challenge, filming One Plus One, a special eight-part series on ABC TV and ABC iView. Each season, the respected One Plus One conversation series focuses on different themes, hosted by a string of high-profile personalities. While Rosie's is used to interviews, she was now asking the questions, presenting a powerful series with accidental leaders – people who unexpectedly found themselves forging new paths, and inspiring others to make change.
"My personal values align with the ABC and they've been very respectful towards me. Conducting conversations with other accidental leaders in a relatable and authentic way was appealing."
Rosie's empathy and curiosity unpacked conversations with notable Australians such as comedian Hannah Gadsby, former Australian of the Year Richard 'Harry' Harris, writer and artist Amani Haydar, cook and food writer Stephanie Alexander, performer and domestic violence campaigner Russell Vickery and gun control advocate Walter Mikac.
"I've had many conversations that were confronting and devastating and inspiring – I've always been interested in talking to people who have insight through meaningful conversations. Hosting the One Plus One talks with accidental leaders enabled me to explore something that has often fascinated me; that often our strengths are what you don't see, but that others do."
Rosie worked on her own strengths, striving to find mindfulness and peace within herself, and self-fulfilment in policy advocacy.
"I'm living with purpose and meaning in my life. The life I had initially created was taken from me, and Walter Mickac was the same. But I had to move forward and consider what my life could look like now and commit to that."
But she's mindful that not everyone understands her journey.
"People don't expect you to transcend tragedy and thrive. It's still painful and isolating – that's my journey. Walter also had an intense journey. Our conversation was exceptionally relatable – through pain and adversity he has moved forward with a new way of living too."
Rosie's lockdown learnings focussed on new facilitation skills to continue changing behaviours and shifting mindsets. She's also working on a new book reflecting on the experiences of others impacted by trauma.
"I realise how privileged I am as a middle-class, white woman who had a horrific thing happen to her. People stopped and listened – but so many don't get that chance to be heard. What keeps me going forward is beyond raising awareness about family violence and the devastation; I've been involved with encouraging systemic changes, but I'm just as focussed on challenging stereotypes and gender equality and what we all stand to gain."
Closer to home, Rosie's grateful for moments walking her boisterous dogs along Somers Beach, or enjoying an off-leash run near Luke's Memorial Garden at the Tyabb Cricket Club. And she's constantly adapting to the evolving call of advocacy and how she can contribute.
"The conversation needs to continue happening in our communities. No town, or region is immune to domestic violence impacts."