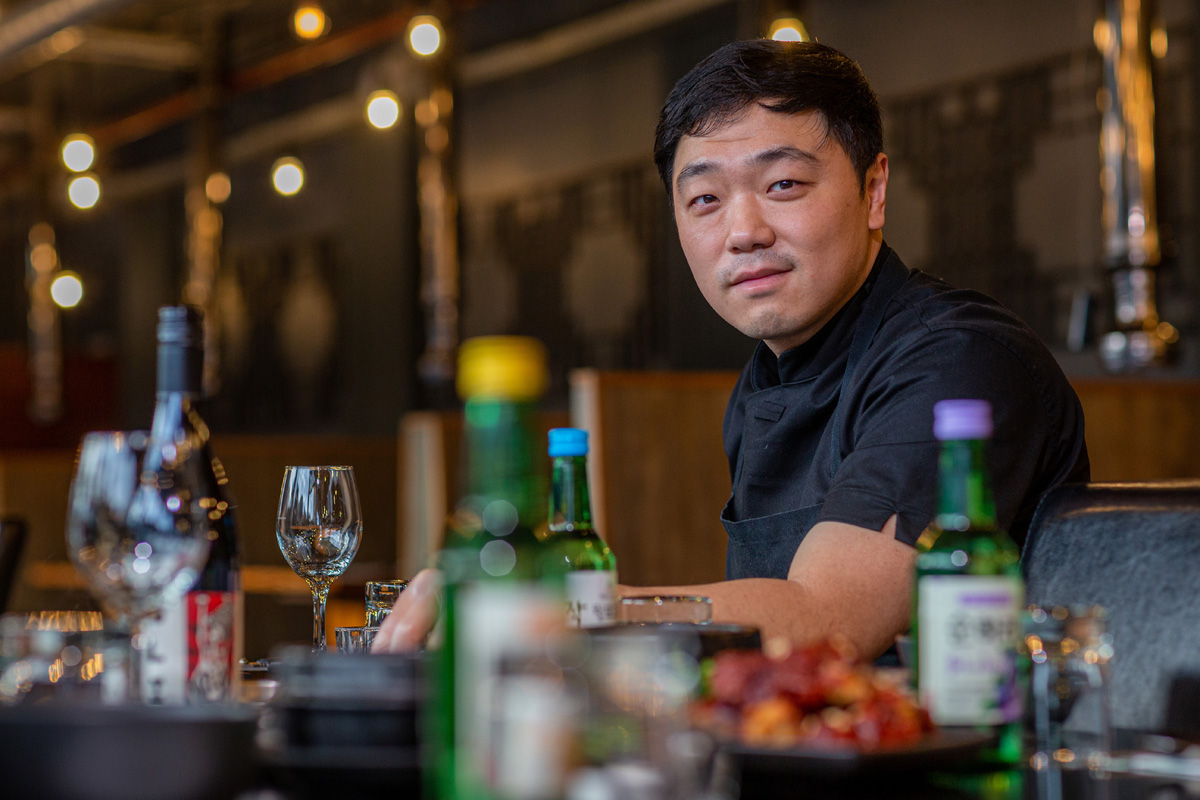 By Andrea Louise Thomas Photos Gary Sissons
Kevin Oh, executive chef at Geonbae Korean BBQ restaurants in Frankston and Hastings, grew up in Incheon, South Korea. He was in the kitchen of his parents' restaurant learning to cook from the age of five. Becoming a chef was the natural choice but, initially, Kevin was determined to do something different and see the world doing it.
After a year at university in South Korea, he moved to Vancouver, Canada to study International Trade at the University of British Columbia. He completed two degrees, one in International Trade, the other in English Literature. He returned to South Korea and spent seven years working in green energy.
Kevin realised he would have greater opportunities, particularly for travel, if he became a chef. He already knew how to cook, had learned traditional recipes from his parents, and understood kitchen and restaurant management from working in the family restaurant from the age of sixteen. So, he decided to change course and become a chef.
Interning in restaurants in Singapore, Dubai and Iran, he learned different cooking methods and cuisines. He studied Commercial Cookery at Apex Australia Vocational and Higher Education in Sydney. He then worked in a variety of Asian restaurants. Working with a top Japanese chef deeply influenced Kevin; the focus on freshness, flavour and cooking methods, but also brilliantly efficient kitchen management.
When Kevin first met his wife in South Korea, she told him that, if they were to marry, they would live in Australia where she had been studying.
He thought she was kidding. She wasn't. They moved to Sydney in 2016. They liked Sydney because the city is fast paced, like Incheon and Seoul. The Mornington Peninsula was a bigger adjustment, but now they love its more relaxed lifestyle.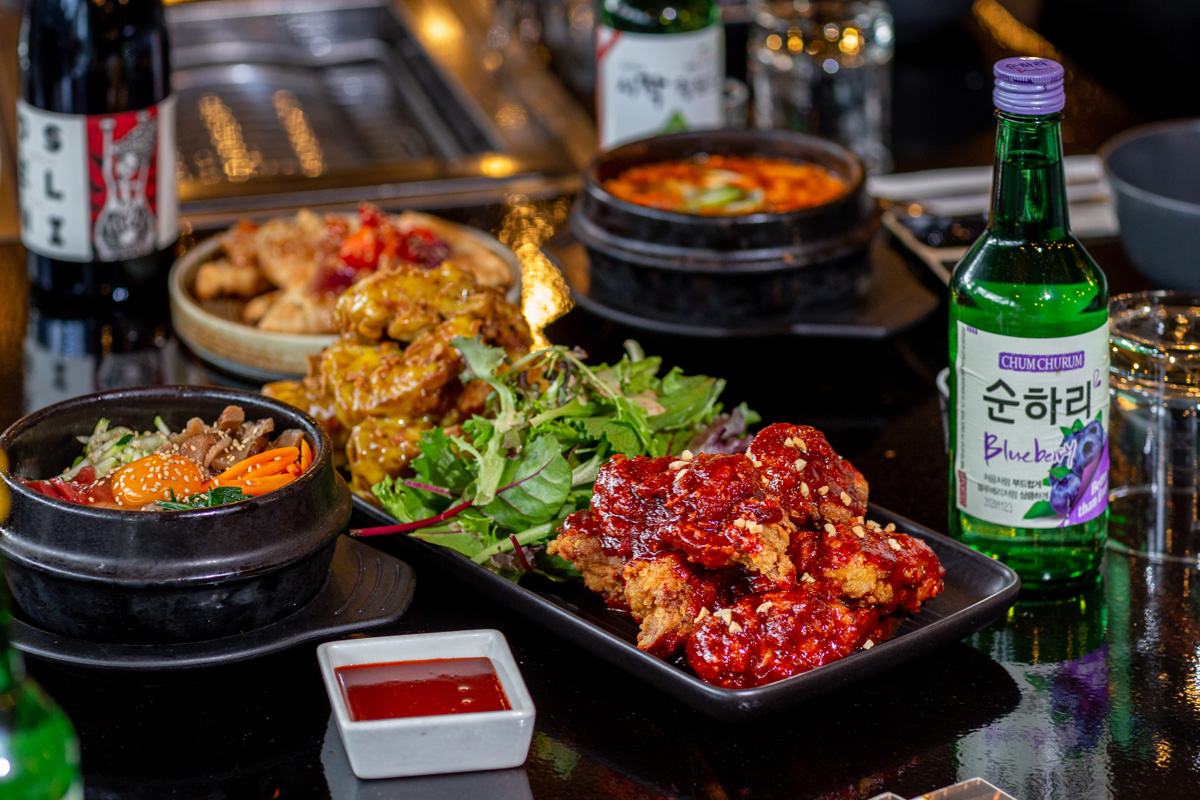 All those years in the kitchen of his parents' restaurant certainly paid off. At Geonbae, Kevin brings authentic Korean cuisine to the table using some of his parents' recipes and some of his own. He also uses the skills and methods he learned from his Japanese mentor. That's why his tempura and udon dishes are so good.
"When I'm planning my menu, I'm thinking of balance. I don't want it to be too heavy or too oily. So, I suggest starting with salad, then a slightly oily food, then side dishes to soak up the oil and then barbeque or chicken. All with soju (rice wine) of course," he says.
In South Korea, food is served in plentiful quantities. There are many different side dishes to try with rice and meat or seafood. Geonbae is certainly following that tradition. You won't leave this restaurant hungry! Korean dining is about company and comfort. As Kevin says, "I think Korean food is as warm as a mother's heart."
Korean Fried Chicken is Geonbae's most popular dish. One of Kevin's favourite childhood memories is sharing this with his older sister so it was always going to be on the menu. His fried chicken is hot and juicy on the inside, but not oily on the outside. It's perfect.
Perfection is important to Kevin. "I have to develop my cooking skills every day. My bases and ingredients have to be perfect. I want to make this restaurant one of the best in Melbourne," he says.
He sources his Korean ingredients from Sydney and capitalises on fresh regional ingredients from the Peninsula and surrounds.
Open-mindedness in the kitchen is important to Kevin. He likes to experiment with new things, but he also wants consistent quality and high food standards. He enjoys the kitchen management side of things too – getting his staff fired up about cooking and having fun.
Geonbae restaurants are the only ones of their kind in the region. At Geonbae diners can grill their own food right at the table. There is something exciting about sizzling hot food right in front of your eyes. You can have the chef cook it in the kitchen, but it's fun to have a go.
Kevin has created a menu that is authentic, delicious, interesting and generously portioned. Even better, it's served up with heart because, as Kevin says, "I like to make the people who visit our restaurant happy."
Kevin feels lucky to be living in Australia. While he never expected to be a chef, it has actually worked out perfectly. He's had the chance to travel the world and do work he loves. Even better, he's able to give Australians a taste of South Korea.