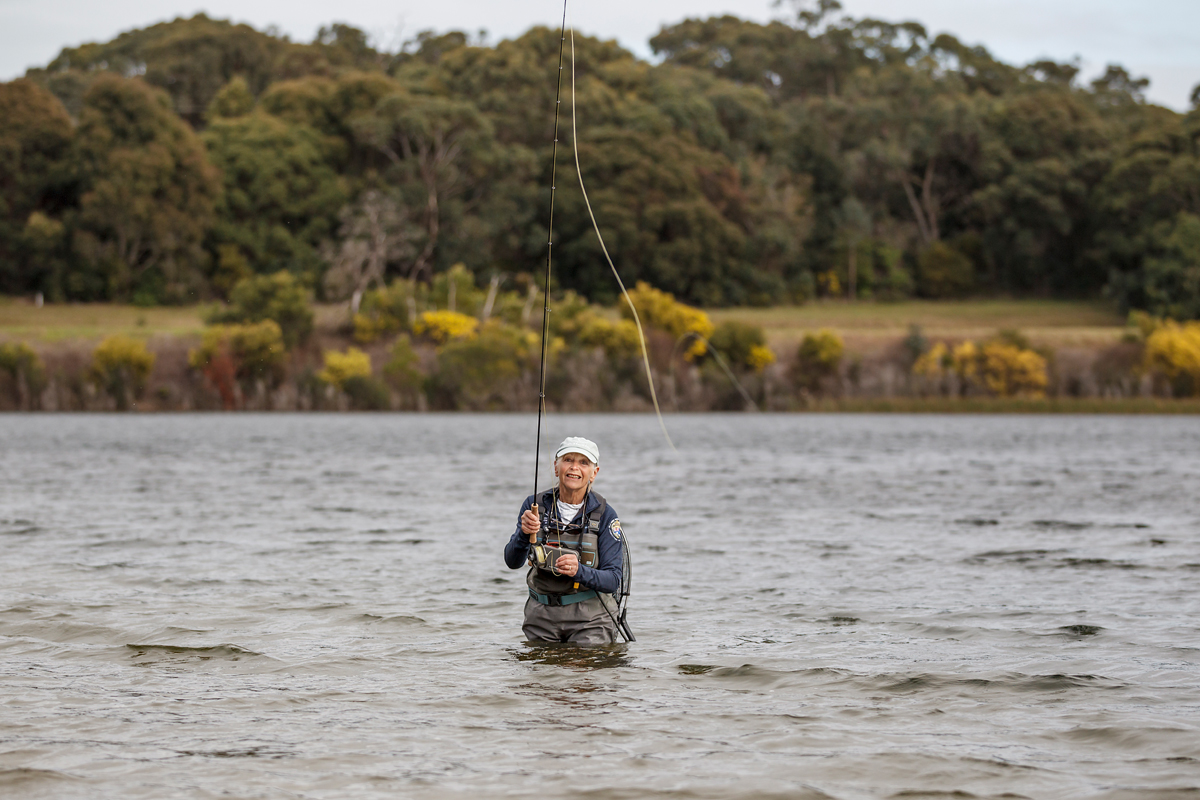 By Joe Novella Photos Yanni
Mornington local, Karen Brooks, is a champion fly fisher with a list of achievements that would be the envy of any elite sportsperson in Australia. Karen has competed in many Fly Fish Australia State Championships in Victoria, NSW, and Tasmania and has represented Australia in the World Masters Fly Fishing Championships in South Africa in 2019, the Commonwealth Fly Fishing Championships in New Zealand in 2020, and the inaugural Ladies World Fly Fishing Championships in Norway in 2022.
In June 2023 Karen won gold as the top finishing lady at the Commonwealth Fly Fishing Championships in Islay, Scotland and 6th place overall in the open field of 55 men and women competitors from various Commonwealth countries. She is currently preparing to represent Australia, an honour she is extremely proud of, at the second Ladies World Fly Fishing Championships in Kamloops, Canada in late September 2023.
"I was introduced to fly fishing more than 25 years ago by my husband Peter who has been an avid fly fisher since the age of 15. Many of our weekends in those early days were spent walking up rivers exploring and enjoying our environment and catching beautiful trout. In 2015 I was invited to consider competition fly fishing by a member of the Australian Fly Fishing Team; he had recently competed in a Commonwealth Championship where other female representative teams had competed. Australia did not have a female representative team at the time and he hoped to develop one in the future."
Karen says her love of fly fishing stems from her love of the outdoors. She was always an outdoorsy type even from her childhood days in Mornington, a place she has deep links to and fond memories of. "I was born at Mornington Bush Nursing Hospital. Mum and Dad, Jack and May Rippingale, owned Rip's Milk Bar on Wilsons Road. We then moved to Beleura Hill into a house that Dad had built. This is where my sister and I got our first pony, a Shetland named Cindy.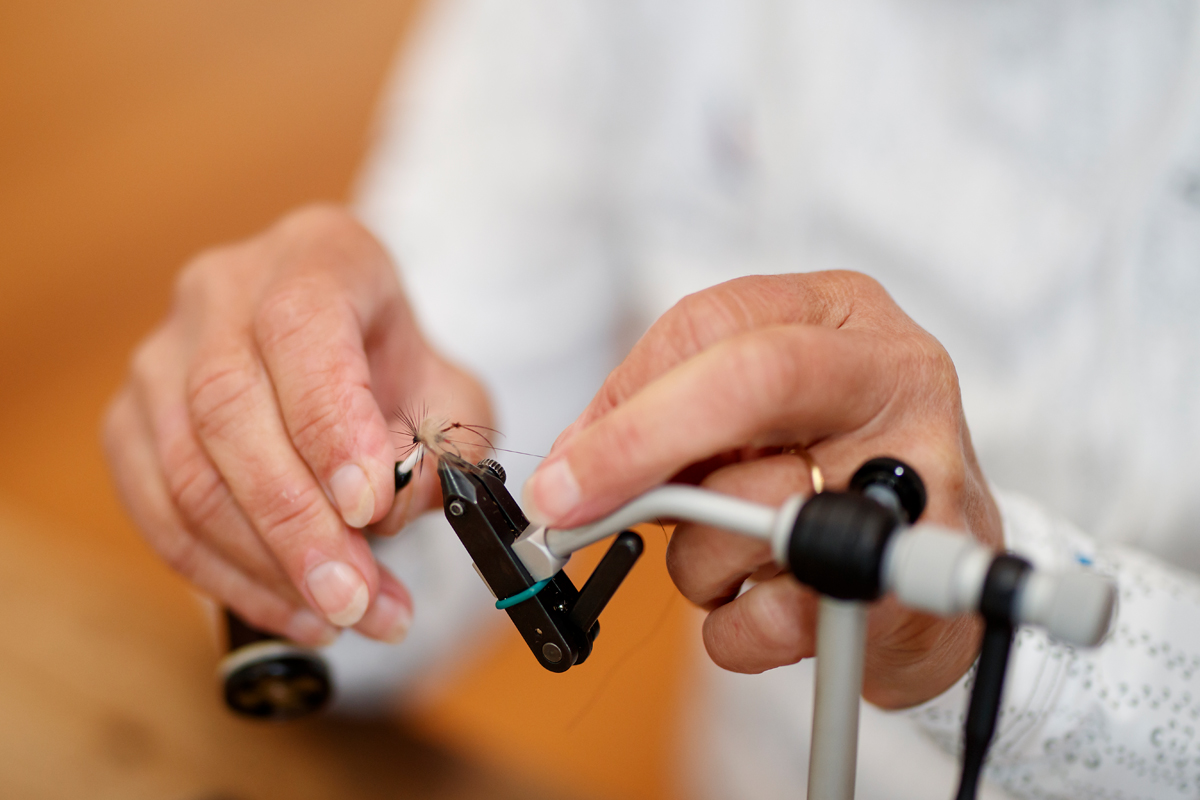 "Our next move was into the old homestead at Tanti Park which we leased with 170 acres from the Housing Commission. We leased the stables on the property out to a racehorse trainer who I used to help with exercising his racehorses before school.
"I used to walk across the paddocks to a dam where I would catch eels for Dad and carry them home in a hessian bag over the top of my shoulder. He used to smoke them."
"So many wonderful memories," Karen continued. "I remember seeing my grandfather, Pa Bean, who was the local electrician, installing the Christmas lights in Main Street. Walking home from Mornington Primary School through Tanti Creek and trying to get muddy so I didn't have to wear my uniform the next day. Summers on the beach – especially with my new surfboard that Dad made. Playing Pony Express on our ponies around the dirt roads of Beleura Hill near the golf course. Taking a picnic lunch and riding our horses along the railway line to Mount Eliza, and exercising our horses and swimming them at Fishies Beach."
After raising her three kids on the peninsula, all of whom now have their own families that call the peninsula home, Karen relocated to Tasmania for 10 years to follow a dream and open and run a guided fly fishing business – Driftwater – with Peter, where they hosted and guided fly fishers from all around Australia and the world. Karen and Peter are now back in Mornington and Driftwater has moved back with them, with the couple guiding fly fishers on trips to Victoria's rivers in the north east. And in between trips, Karen's focus is squarely on the upcoming Ladies World Fly Fishing Championships in Canada.
What makes Karen such a good fly fisher? "I believe that my dedication and attention to detail help make me the fisher I am. Also, my 25 years of experience fishing rivers and streams throughout eastern Australia and around the world, being a fly fishing guide and Certified Fly Fishing International Casting Instructor.
Her passion for the sport also lifts her to the elite level. "Yes, I am passionate about the sport of fly fishing because it is challenging, technical, and a great learning experience. Every day you head out with anticipation, but it leads you through a range of emotions. I love the different facets of fly fishing – fly tying, entomology, reading, and understanding the river or lake and the brown or rainbow trout.
"It is a sport but it's also an art form. One that can transport you around the world to the most beautiful areas, and you can share your passion with like-minded anglers from every corner of the globe."
And for those of us who watch the television shows of people fly fishing in stunning locations but think it's all too hard, Karen has a different view. "Absolutely anyone can fly fish. Anytime from around 14 years of age is a good time to learn to cast and the basics of fly fishing. It is also a pastime that people can enjoy into their '70s and '80s."
In Victoria, fishers require an Angler's Licence that can be purchased through the Victorian Fisheries Authority for $40 per year. A basic kit includes a fly rod, reel, fly line and flies, waders, boots, sunglasses, and a cap. And that's it; you're good to go.
"For anyone keen to start," says Karen, "I would recommend having a casting lesson to start with, followed by attending a 'Learn to Fly Fish' workshop where you can practise your casting in situ on the river. Here you would also learn about and get an understanding of the gear we use, different flies and techniques, and when to use them. In other words, you learn basic river craft."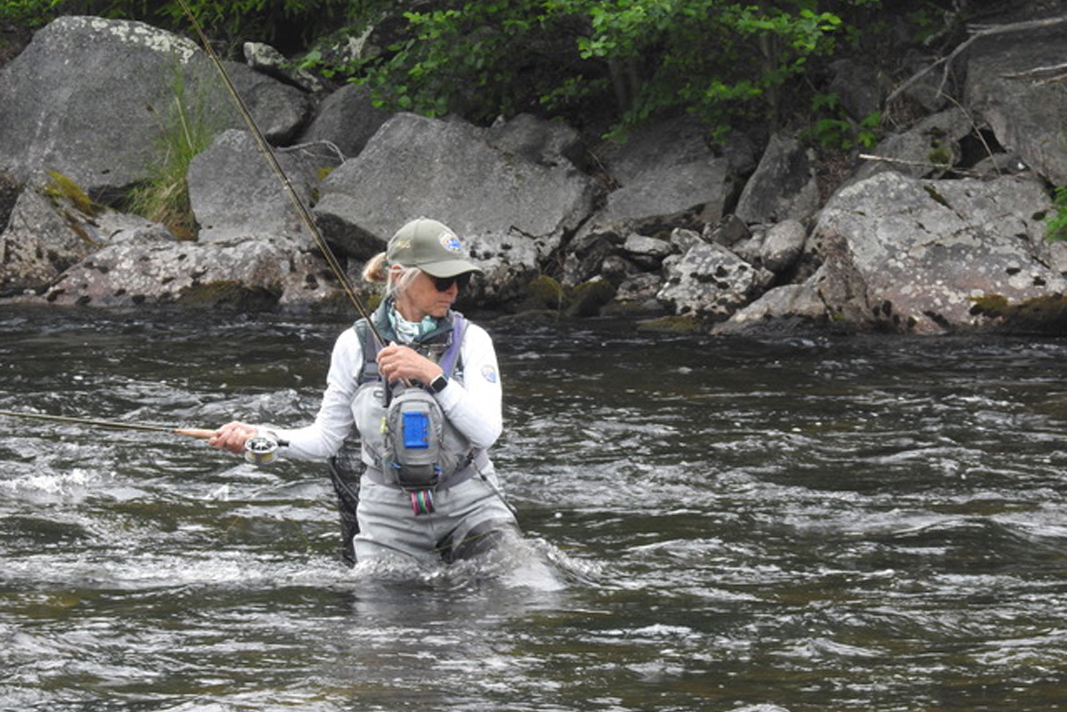 Karen is looking forward to the challenge of adding to her legacy with a good showing in the upcoming World Ladies Championships but more than that she hopes to be an inspiration for future fishers, especially girls and women.
"I do see myself as a role model," says Karen. "As one of the first female fly fishing guides in Australia and a Certified Casting Instructor with Fly Fishers International along with my successes in fly fishing competitions, I do hope to inspire more people, particularly women, to become passionate about fly fishing. I hope my achievements will help grow the number of female participants in the sport – either recreationally or competitively."
Good luck in Canada, Karen. And for anyone interested in having a go at fly fishing, you can find out more information at Karen's website.