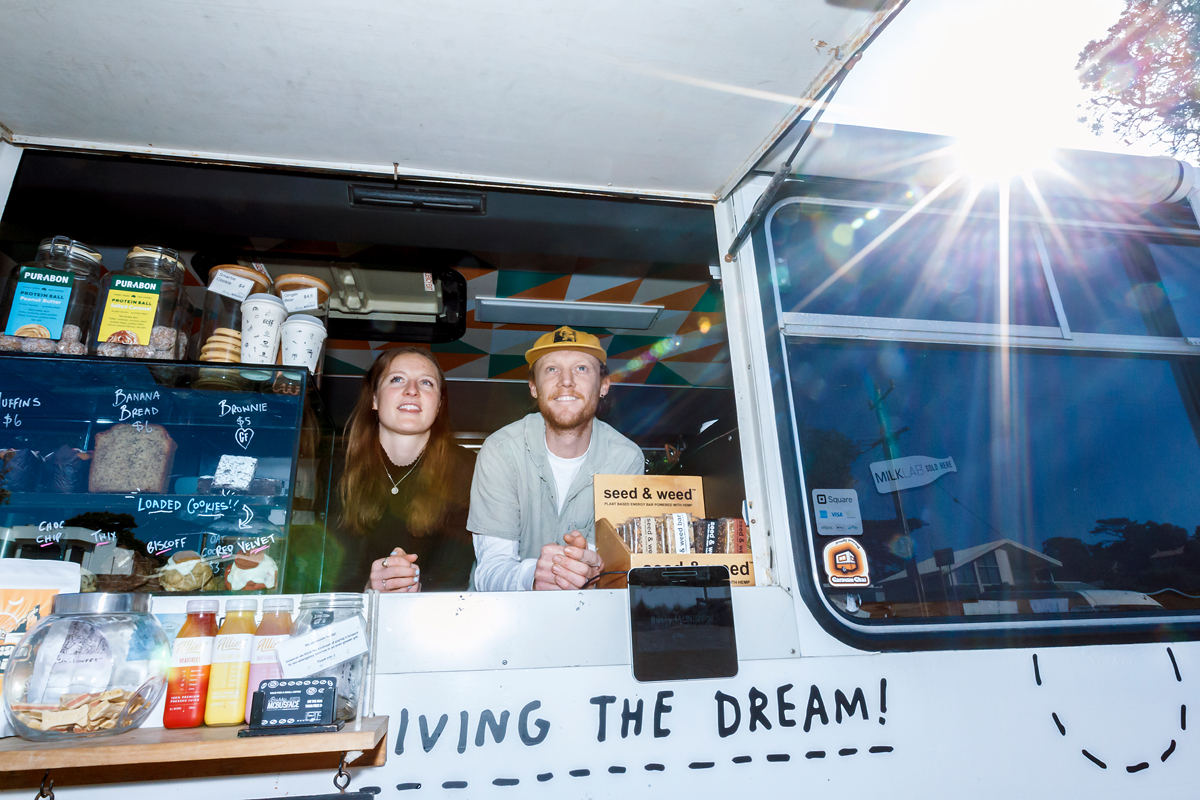 Mount Martha couple Tom and Shannon Wicks found themselves a sweet spot in the local gourmet coffee culture with their hugely popular specialty coffee and food truck, Bussy McBussface. Located at the North Car Park at Mount Martha Beach for the past three years, Bussy is being temporarily retired, but the business is not. The couple are rolling on to a new location opening a pop-up café in Main Street, Mornington.
What makes their coffee business different is the quality of what they serve. "We've been producing café quality coffee out of a bus that was fitted out with the best equipment on the market. No other mobile coffee van has the machine we use. We use Commonfolk Coffee which we think is the best. We are just taking all that to a new spot," Tom says.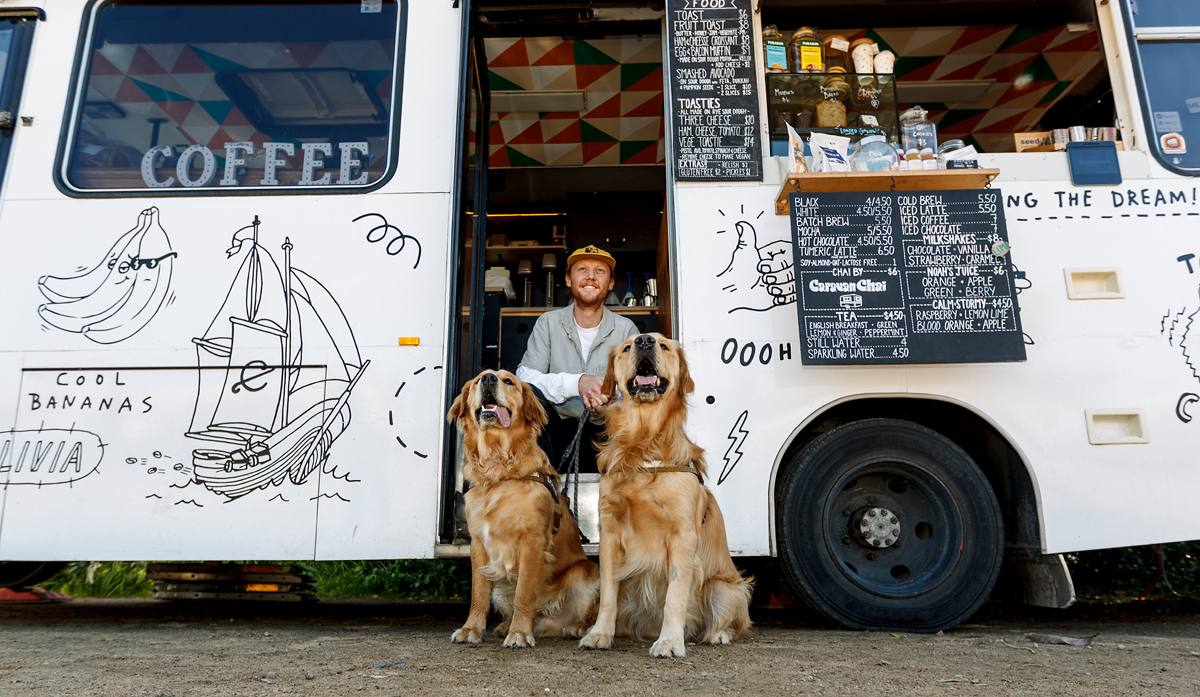 One of the many things their Mount Martha customers loved was the fact that Tom and Shannon knew all their regulars. As soon as they saw a customer's car pulling in, they'd start making that order. The coffee was ready and waiting. Neighbours from across the street would often pre-order and cross the road, cup at the ready. Tom and Shannon hope to establish that same rapport in their new location.
The couple know the value of great customer service as they come from generations in hospitality. Shannon is from Mount Martha and started working in hospitality at a local bakery. She then moved over to Commonfolk Café in Mornington. "There I fell in love with hospitality," she says. In less than a year she moved into management. She worked at Commonfolk until she and Tom purchased Bussy.
Tom is from Port Fairy. His great-grandfather opened the iconic Chitticks Café in Warnambool in the 1930s. Tom's father also ran a café for a while. That's where Tom first learned about the café business. Tom had planned to become a physiotherapist, but changed his mind. Instead, he started a Business and Arts degree at Swinburne which he's still working on.
Shannon met Tom in 2015. They became friends and a slow burn romance blossomed. Tom was at university full-time in Hawthorn and Shannon was working full-time at Commonfolk in Mornington. That was a bit tricky. Tom switched to part-time study and he and Shannon started their business together in March 2020.
Having worked in hospitality for so long, starting their own business was a natural choice, but the timing was problematic. Little did they know; the pandemic was on their heels. That said, they were grateful to be a take-away venue. During lockdowns, Bussy became a community hub. For many, it was the only chance they had to interact with other people. "During a dark time, it was something nice to do," Tom says.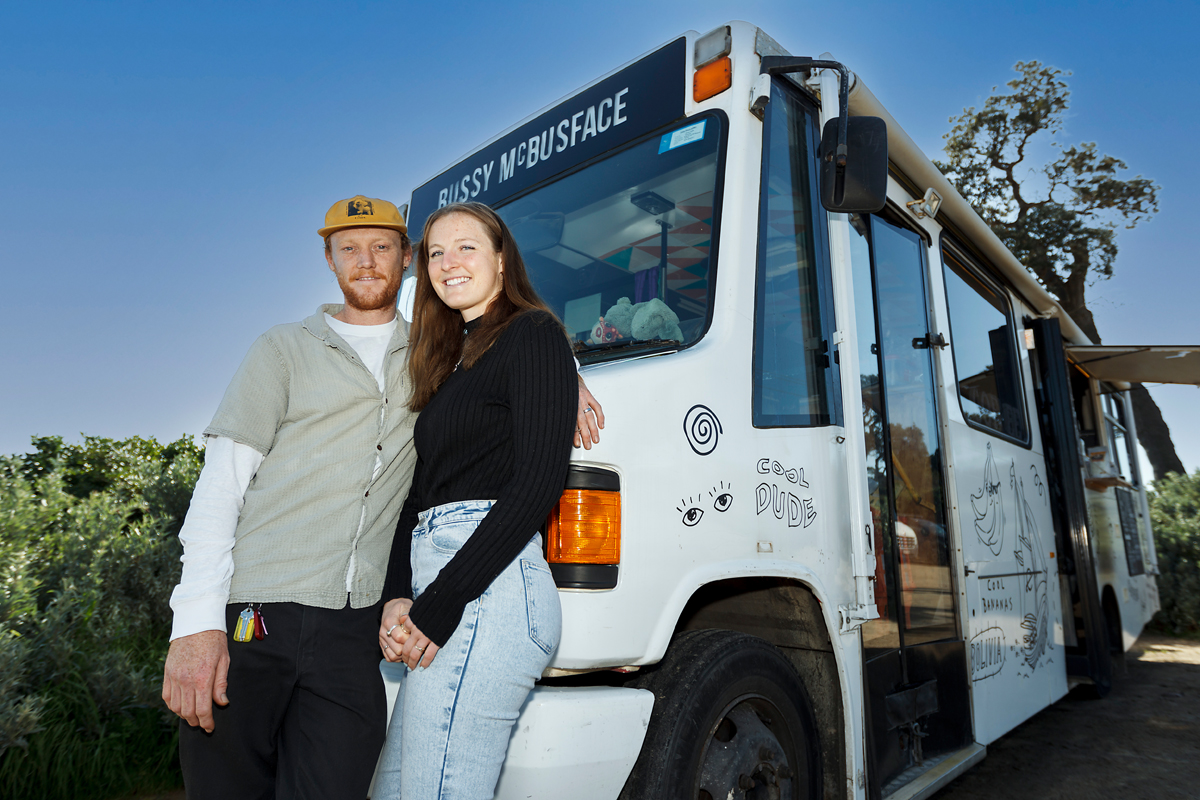 Tom and Shannon tied the knot in 2022 on a beautiful family property in Shoreham. They shared their story on Instagram. Their customers were very excited to be a part of the journey, if only virtually. Bussy customers have become part of Tom and Shannon lives. They have made many good friends through the business.
Over the years, the couple have found themselves in some interesting places with Bussy. The most unusual experience was having to drive the bus into the Royal Exhibition Building to take part in the 2022 Finders/Keepers Market. That took some skilful manoeuvring!
While Tom and Shannon loved their beautiful Mount Martha location and their close community of coffee aficionados, they are equally excited about moving to their new locale at 150 Main Street in bustling Mornington offering their usual delicious barista coffee and tasty take-away breakfast or lunch options. All are made by the same great Bussy staff.
Their new pop-up café will later morph into an entirely new venture – a European Art Deco inspired upscale cocktail bar called the Bon Vivant's Companion. They'll be shaking up experimental cocktails showcasing Australian spirits. It will be a cosmopolitan sit-down experience with a speakeasy out the back. Meanwhile, their new Bussy café is operating right through the Bon Vivant's hoarding. Come on down for a cuppa and friendly chat.  
By Andrea Louise Thomas Photos Yanni