Mornington Peninsula has its own Single Malt Whisky distillery, located in Somerville, just five minutes off Peninsula Link.
Their tasting room is a hidden gem in an industrial area where you can sit and sip the nectars of the barrel, while being guided through a range of whiskies.
Learn how whisky is made, what makes their whisky so unique and have other whisky banter while overlooking the working distillery floor and barrel bond area.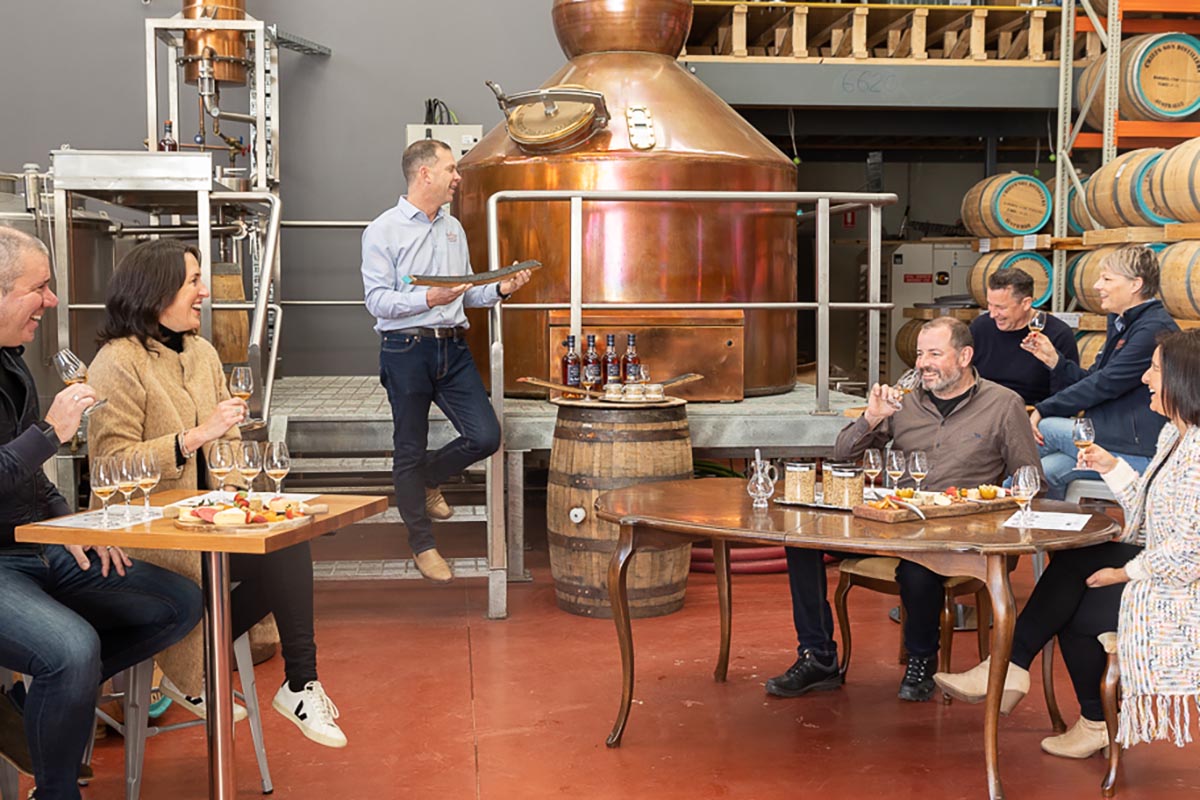 A: 25/50 Guelph St, Somerville
T: 9013 0859
Whisky Tours  Fri & Sat at 11am
Whisky Tasting:  Mon-Fri at 10am-4pm & Sat at 11am-4pm