Get ready for the fantastic family adventure at the Arthurs Seat Eagle Spring Festival, where nature and art come alive!
This school holidays the Eagle has teamed up with the Lanternist to create a stunning lantern and light show! From September 21st to October 1st, eight enchanting evenings will feature giant lanterns illuminating the Base Station, Summit Station, and the gondola line, forming a captivating light installation for all ages!
Climb aboard our modern gondolas and relish panoramic views at every twist and turn. During the illuminated nights, Twilight Flights extend until 7pm, letting you soar amidst the magical play of lights and stars.
Upon reaching the Summit, dive into indigenous culture through free guided walks led by Living Culture or enjoy Aussie Wildlife's native animal shows. The festival café offers scrumptious treats, and the outdoor deck is perfect for sipping seasonal beverages while taking in the view.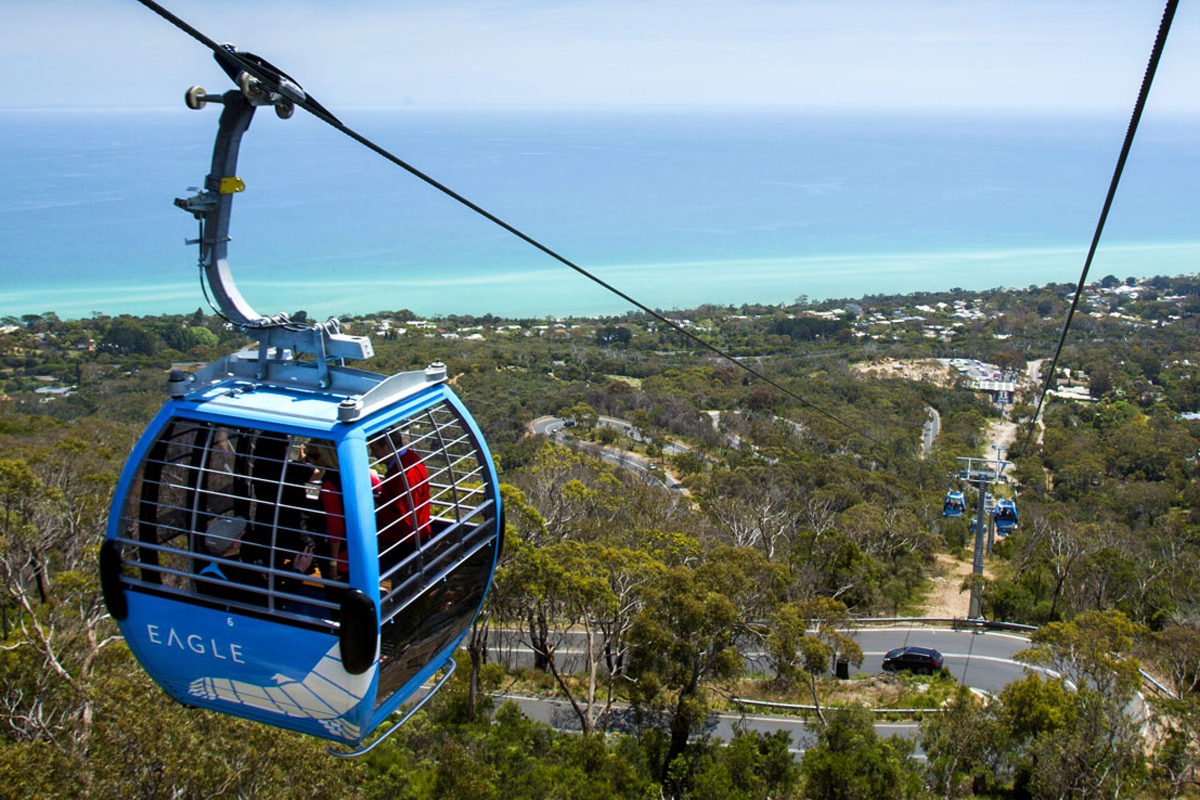 Families are in for a treat with the Lanternist sculptures, and a dynamic children's school holiday program featuring face painting, arts and crafts, Kung-Fu, music, and dance classes. Saturdays bring live music to the outdoor deck, creating a festive atmosphere.
Grand Final Weekend adds AFL activities, offering a unique sport viewing experience amidst Arthurs Seat's natural beauty.
Mark your calendar for the Arthurs Seat Eagle Spring Festival – a celebration of nature, light, and culture. Immerse yourself in illuminated lanterns, twilight flights, indigenous wisdom, and wildlife encounters. Indulge in delectable treats, nurture your kids' creativity, and embrace the excitement of sports camaraderie. This festival is a joyful celebration of everything spring has to offer!
For more information and bookings for indigenous walks and animal shows, visit the website. Join us at the Arthurs Seat Eagle Spring Festival – fun for everyone!