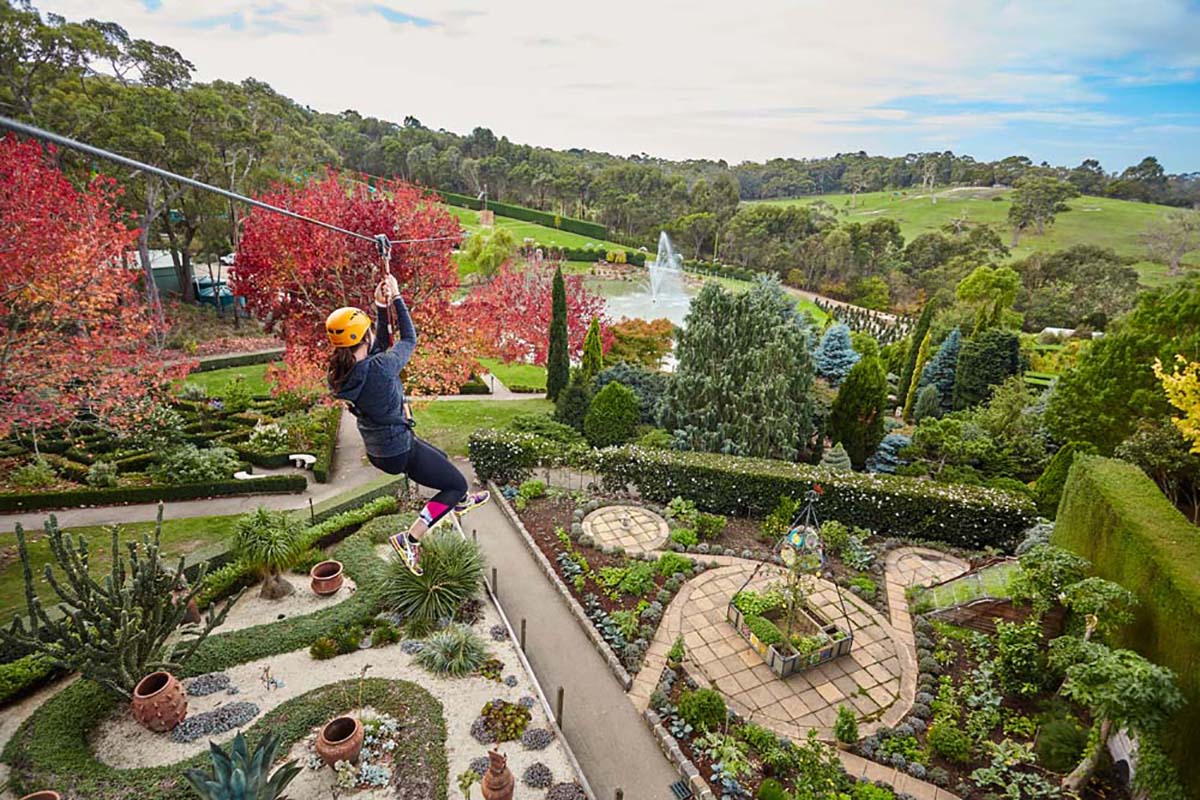 Your Mornington Peninsula adventure starts here, at the top of Arthurs Seat!
Enchanted Adventure is an award-winning natural attraction nestled in the beautiful hinterland of the Mornington Peninsula.
Situated across 25 acres, our park encompasses adventure for adults and kids alike from our epic Tube Slides to our giant brainteaser puzzles, Sky Scramble & more! Lose yourself in the colours of over 20 themed gardens, marvel at the structures of hedge topiary and an array of giant sculptures or get tangled in one of our five mazes.
Enchanted Adventure is a place where you can reconnect with the people you care most about and have a whole lot of fun while you're at it.
So come and discover your own adventure with us. We hope you enjoy the experience as much as we do!
---
55 Purves Rd, Arthurs Seat
P: (03) 5981 8449