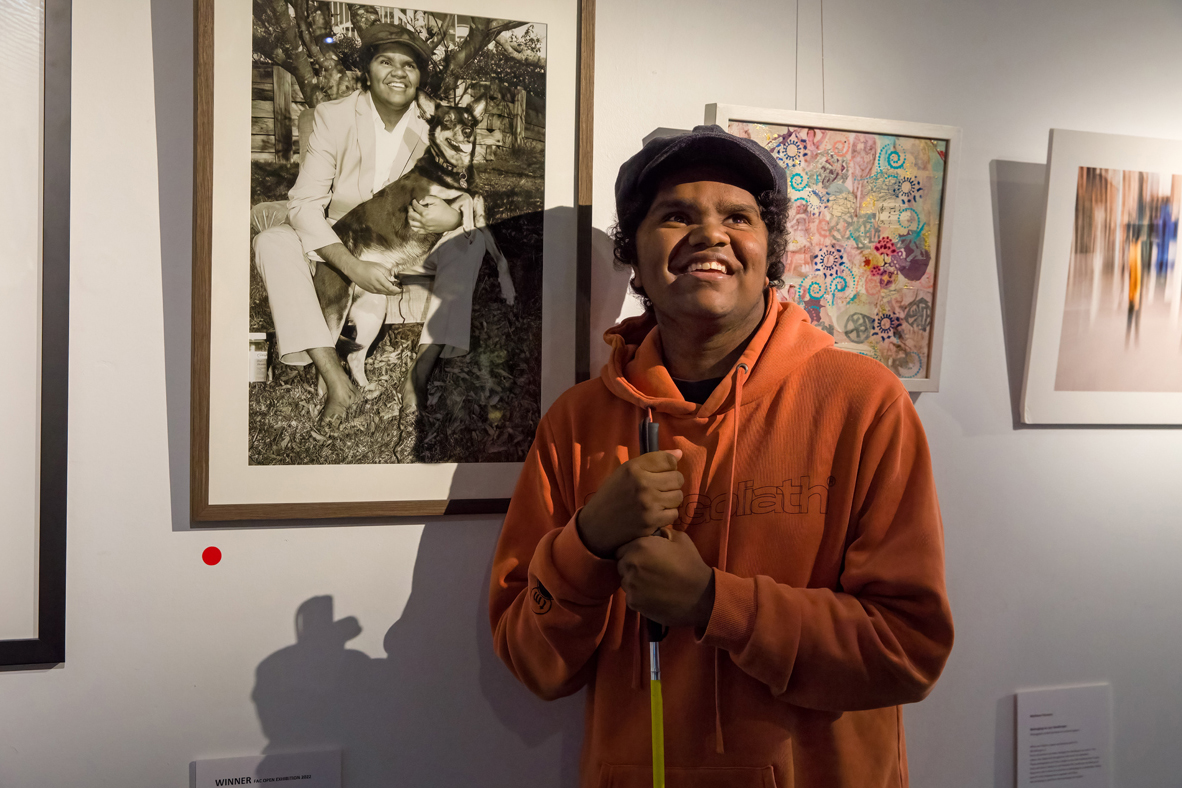 Cebby Johnson with his joyous photographic self-portrait, 'Ceb and Early'.
Peninsula-based artist, Ceberio (Ceb) Johnson, was thrilled to win first place in the 2022 Open Exhibition at Frankston Arts Centre for his joyous photographic self-portrait titled 'Ceb and Early' in which he embraces his equally happy rescue dog Early.
As a blind photographer, Ceb asks his audience to be his eyes: "I take the photo of my moments, then they see the moment for me".
Frankston City Council Mayor Nathan Conroy said of his winning artwork: "Cebby's beautiful photograph is an absolute delight – shining with optimism and happiness."
Guest Judge Suzette Wearne, who is Assistant Curator at McClelland Art Gallery + Sculpture Park, said: "In a cultural landscape saturated by posed and edited selfies, this self-portrait stands out for the joy and spontaneity of its subjects—a young blind man and his dog. It captures Ceberio Johnson's remarkable fortitude and optimism."
Ceb took the self-portrait in his garden using a remote with a cord and a tripod, adding that it was difficult because his dog, Early, kept chewing the cord and knocked over the tripod.
"So I give him a treat to make him good. He is a very beautiful dog but at one time no one want him and he wander the streets … we feel happy because we are together and together we belong."
Ceb's prize for the 2022 Open Exhibition included a cash prize of $1,000 along with an exhibition of his new works titled 'Your Eyes. My Heart', which will feature in Frankston Arts Centre's Curved Wall Gallery from 22 June to 19 August.
This upcoming exhibition features a series of photographs from a recent trip back to his birthplace in Northern Territory; Ceb's first trip back home since losing his vision.
"It was hot. Last time I was there, I could see everyone and everything. I know what everything look like so I know what I'm taking pictures of but not exactly. It was hard making sure the camera is straight and not wonky."
"I hope people feel like they are in red sand with me seeing what I can feel. You feel it out there. Like you can feel the ocean here."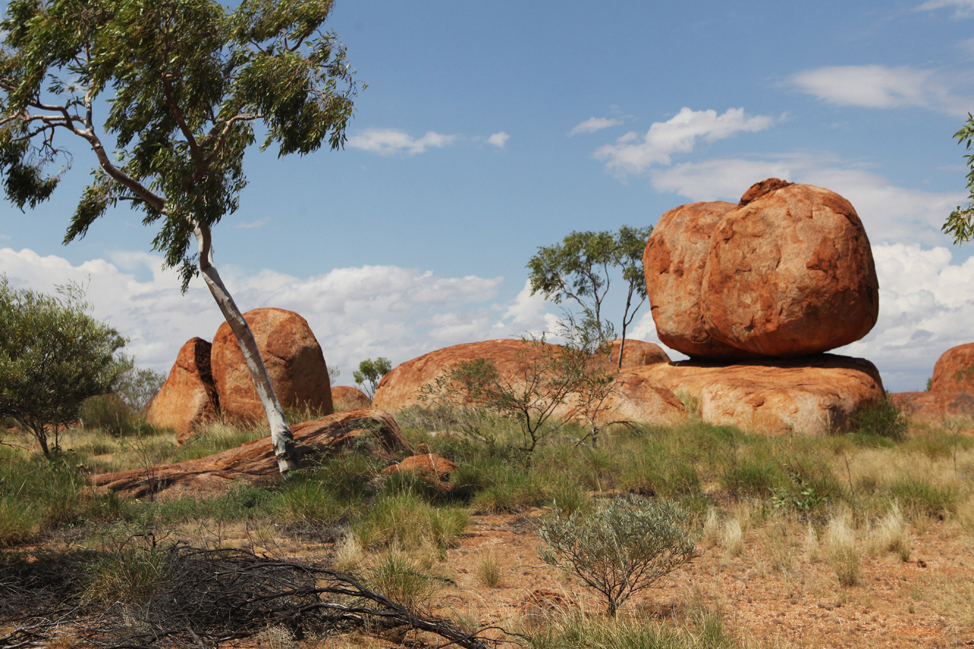 Two images from upcoming exhibition, Your Eyes My Heart: Ceberio Johnson, (both pieces untitled.)
To explore the works of Ceberio Johnson in 'Your Eyes. My Heart', visit Frankston Arts Centre during open hours from Thursday 22 June to Saturday 19 August.
An Opening Event will be held on Thursday 6 July, 6pm. Bookings through the Frankston Arts Centre website are essential. Entry is free.