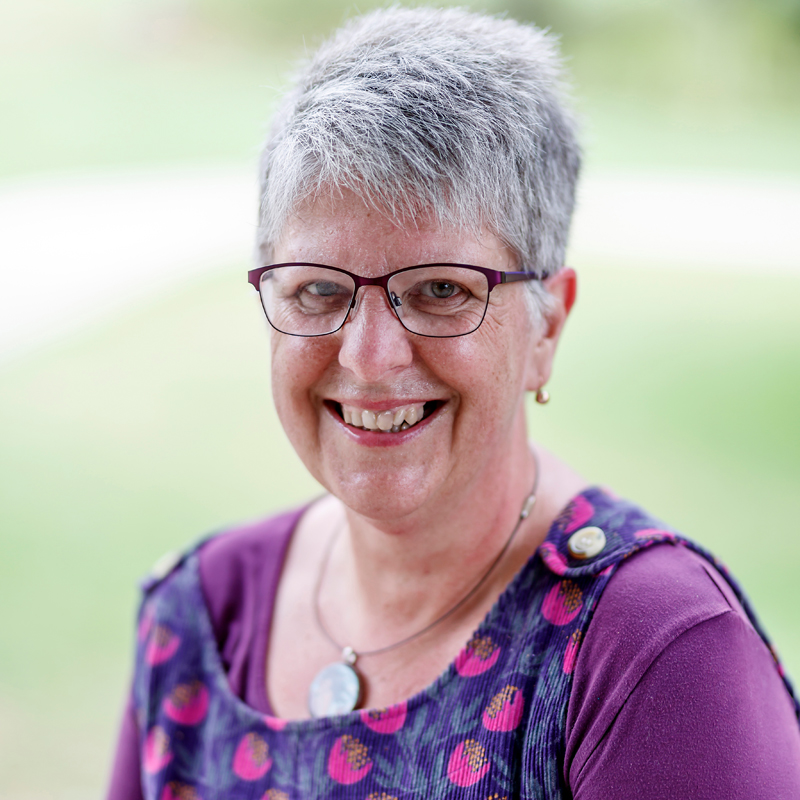 By Muriel Cooper Photos Yanni
The pearl signifies a 30th anniversary, and Yvette O'Dowd is proud of her award for 30 years of volunteering as a counsellor and educator with the Australian Breastfeeding Association but incredulous that so many years have gone by. "I don't feel my age," she says. Yvette will celebrate her 60th birthday next year.
Having her first baby when she was twenty found her needing help with breastfeeding, and she turned to the association for help. "I wouldn't have been able to breastfeed if I didn't come across what was then the Nursing Mother's association," she says. "I found a village, and before long, I was training to be a volunteer breastfeeding counsellor and giving breastfeeding classes. When it was suggested that I could be a counsellor, I thought it was a wonderful opportunity to give back for all the help I'd received."
From the 1960s to the 1980s, volunteer shifts were up to 24 hours long. 'Now, Yvette answers the helpline for two hours at a time and spends two hours on the association website's chatline. She's been called the live chat superstar. Yvette has answered calls from the top of Hanging Rock to the Manly Ferry in the middle of Sydney Harbour. Questions range from 'When is my two-year-old ever going to wean' to 'What rights do I have in the workplace?' One of her most poignant calls was from a woman who'd lost her breast pump during the last bushfires.
Yvette says the need now is greater than ever. "New mums are in hospital for just a few days, and this is not enough time to learn how to breastfeed. The health system is not supporting them enough." Yvette says emphatically that breastfeeding is a learned skill and that almost every mother can learn how to do it with patience and practice.
"It's not a lifestyle choice; it's a health choice, beneficial for both mums and babies. Yet women are giving up on breastfeeding, especially when they return to work, despite better-paid parental leave, and there are social and economic reasons for this. If they don't have family or community support or can't afford to pay a professional lactation consultant, then people turn to formula."
The 'Breast is best' slogan is one Yvette disagrees with. "Breastfeeding isn't best," she explains, "it's just biologically normal. I don't judge parents for the choices they have to make due to circumstances. The vast majority of mothers initiate breastfeeding after birth and have the intention to continue. They don't need to be hit over the head with the reasons breastfeeding is important, they need support and understanding to reach their goals."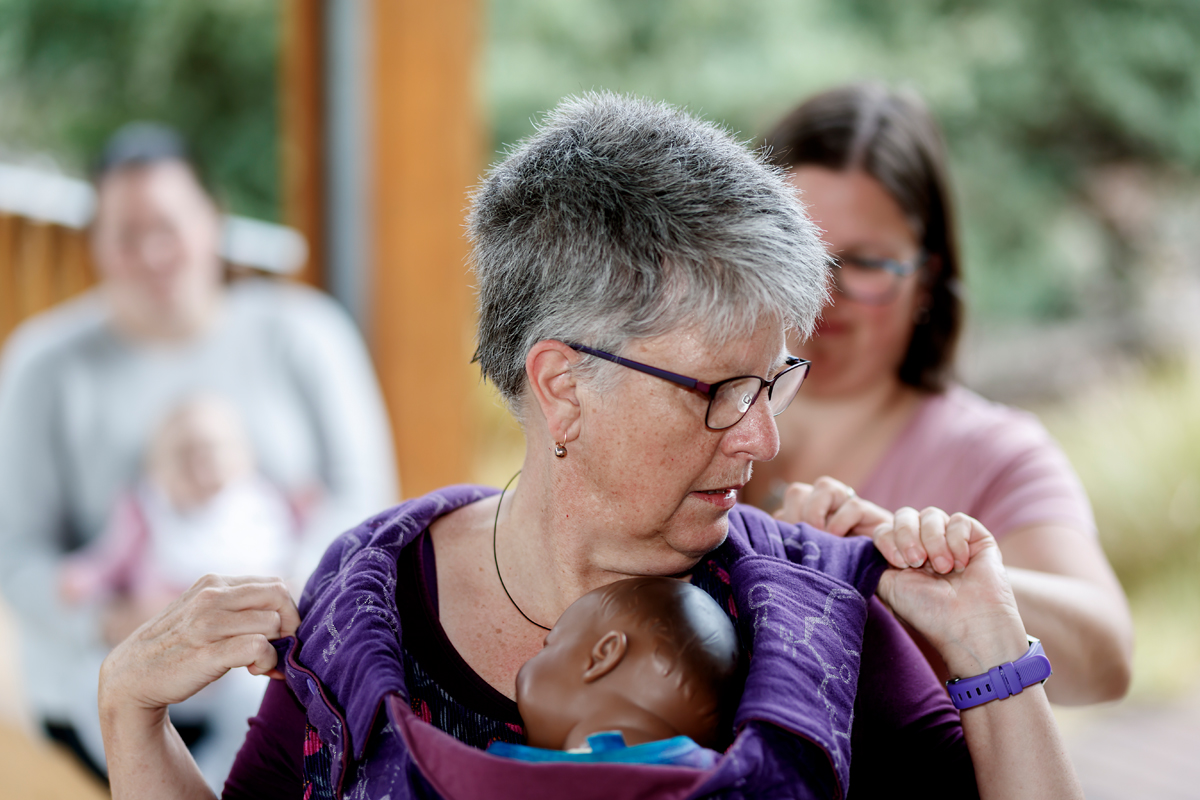 Yvette is so passionate about giving parents a high level of support that she formed the Southern Natural Parenting Network on the Peninsula. People asked why a grandmother would start a parenting community. Yvette says that when her daughter began to have children, they both saw the need. Their Facebook page now has over eleven thousand members – globally. Meetups and discussion groups cover core practices such as breastfeeding, babywearing (using slings and wraps), co-sleeping, and cloth nappies. Members don't have to do them all; just support them. Yvette reports that parents are sometimes made to feel guilty for wanting to follow these practices. "Judging is a problem'" she says, "especially on social media. Parents are made to feel guilty for making these choices."
Do some women feel guilty if they don't breastfeed? "Yes," says Yvette, "but women don't fail to breastfeed; society fails them in not helping them to reach their breastfeeding goals."
Ways of achieving this are the modern equivalent of the wet nurse; sharing breastmilk. Social media provides the ideal platform for finding other mums with milk to spare.
The Red Cross even has a breast milk bank as well as a blood bank to help women who are unable to breastfeed. Increasing awareness of breastfeeding options and education is crucial. The demand is increasing but there are fewer volunteers, partly due to Covid-19, and the Australian Breastfeeding Association desperately needs more of them.
"It's been devastating to see women unable to access the community support they need," she says.
Attitudes to breastfeeding in public is one area that has improved, but Yvette says women are still apprehensive. She points out that it is illegal to prevent someone from receiving goods and services because they are breastfeeding, and women need to know that they have this right. Also, it's not necessary for it to be discreet, although people may choose to do that. "We have these wonderful things called eyelids. If you don't like it, you can stop looking," she laughs. "Opinions don't override the law. Several years ago, my own daughter had a pool attendant tell her she couldn't breastfeed. The Australian Breastfeeding Association produces stickers saying, 'Breastfeeding is welcome here.' Needless to say, those stickers are now all around that pool."
Can she ever see herself retiring? "No," is her emphatic reply, "I'm not very good at short-term options. I'll keep answering the phone until I drop."
What does Yvette take away from her 30 years of volunteering? "It's got to be seeing the mothers having the confidence to breastfeed," she says. "The lightbulb moments when they say,
'I understand now!' It's every single time I help someone to resolve their problem and seeing them become more powerful as a parent."