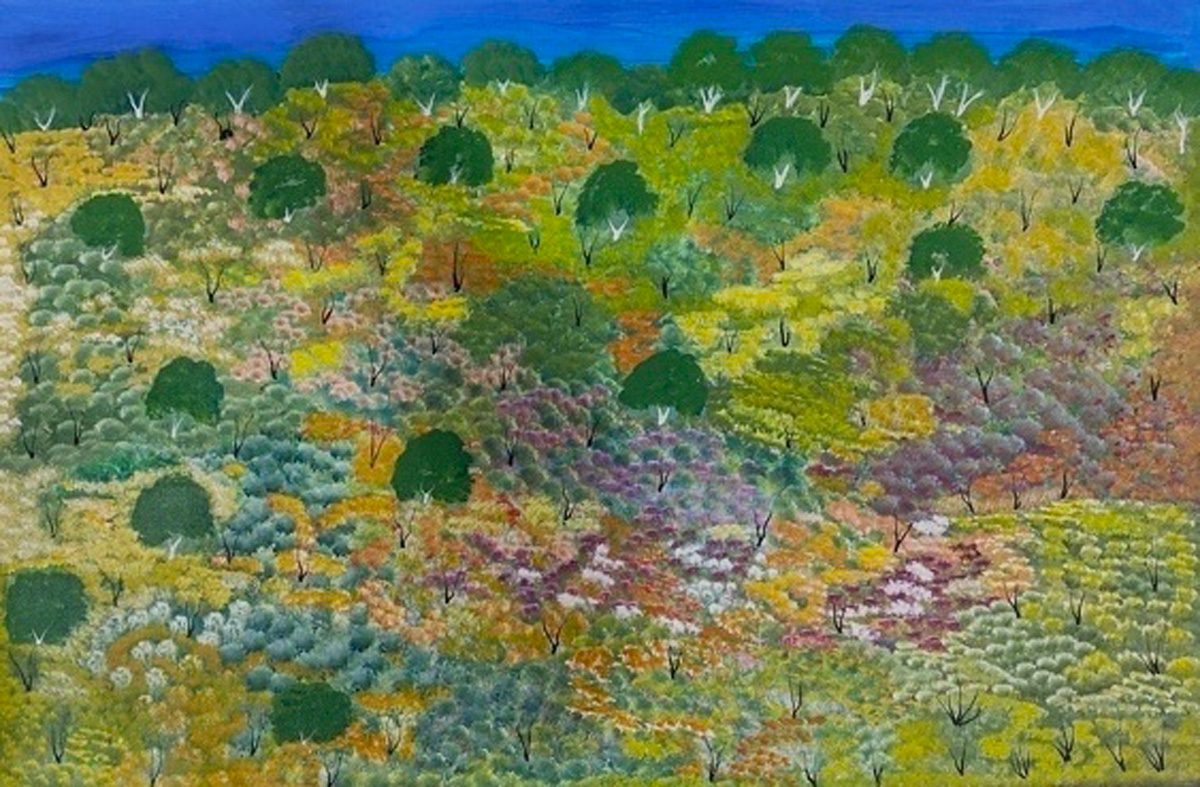 Ada Pula Beasley – where the bush flowers grow, 8- x 120 cm.
Rich palettes, warm colours and soft hues of winter whites, blues, greens and pinks feature in Everywhen's Winter Salon exhibition of Aboriginal art from 9 regions.
Featured are glowing new paintings from Iwantja Arts in the APY Lands and Warlukurlangu Arts of the Western Desert, a selection of vibrant and softer hued works by women artists of Utopia in the Eastern Desert, sculptures from Arnhem Land and brilliantly coloured landscapes by the Central Desert's Selina Teece Pwerle and Ada Pula Beasley.
Other artists featured include Rosalind Tjanyari, Julie Yatjitja, Jeannie Mills Pwerle , Caroline Petrick Kngwarreye and sisters Belinda and Janet Golder Kngwarreye.
The exhibition's launch coincides with NAIDOC Week which runs from July 3 to 10. Established in 1974, NAIDOC Week features a wide variety of events across Australia that celebrate and recognise the history, culture and achievements of Aboriginal and Torres Strait Islander peoples and offer opportunity for all Australians to learn about First Nations cultures and histories.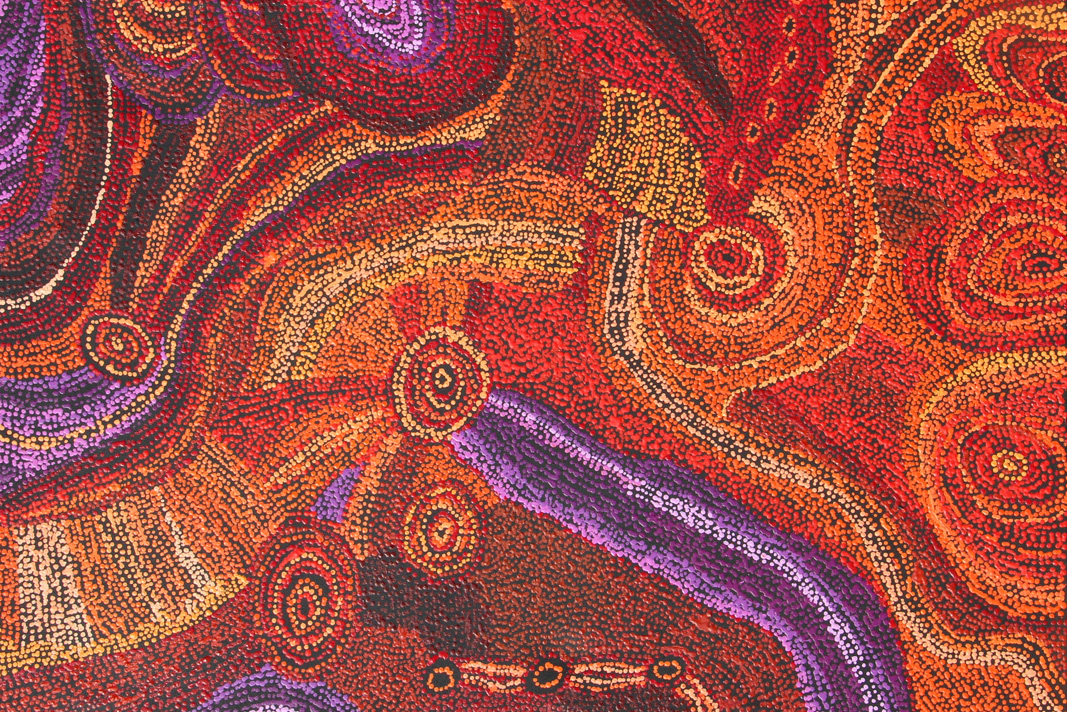 Yatjiki (Vicki) Cullinan, Ngayuku Ngura (My Country), 91 x 122 cm.
The Winter Salon exhibition runs from July 8 – August 9.
Please check website for winter opening hours.
EVERYWHEN ARTSPACE
A: 39 Cook St, Flinders
P: 5989 0496
E: info@everywhenart.com.au