Local artist Jonathan Thompson is a man with a mission.
With over 20 years' experience in various mediums and techniques, Jonathan is committed to showing other disabled artists that it is possible to achieve exhibitions of their own.
"My main inspiration is to share my sculptures with the community where I live and create, and raise the visibility of artists with a disability," he said.
The Covid-19 pandemic impacted Jonathan socially, isolating him from some of his biggest inspirations: "I found it extremely frustrating as I was unable to connect with people face-to-face. I'm a hands-on person and it was very difficult over Zoom trying to take suggestions on board from my mentor, Mark."
Despite these struggles, the pandemic brought Jonathan the idea of casting his sculptures in bronze. Previously utilising second-hand or discarded materials such as aluminium foil and masking tape, this step was revolutionary for his work.
Jonathan said an Artist Project Grant from Frankston City Council provided him with the opportunity to expand his artistic outlook.
"Prior to Covid-19 I was still making my figures out of various materials but I was confused at how to produce the final product. It was during the pandemic that Mark suggested that I should have some of my figures cast in bronze.
"I was amazed at the results."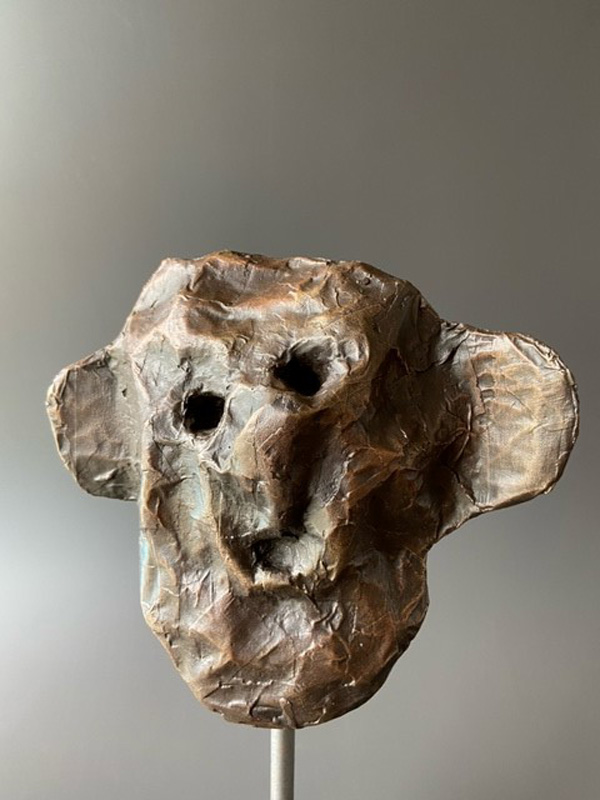 See Jonathan's sculptures on display at Frankston Arts Centre's Mezzanine Gallery until 24 September.