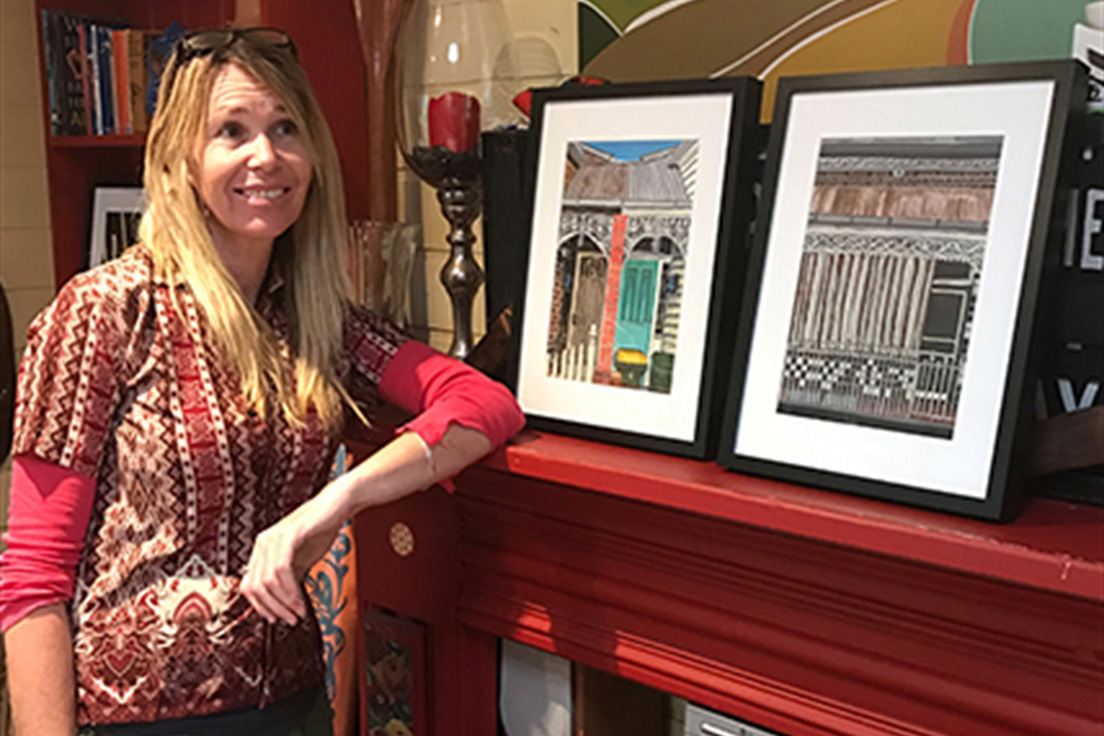 The love for Frankston in Alison Tedesco's paintings is unmistakable.
"I moved from Sydney to Frankston to be closer to relatives who lived in the area. My family and I have not looked back since. We love the beaches here, which we showcase when friends and family come to visit us," she said.
The inspiration for artworks in her exhibition, titled Nothings into Somethings, include Frankston City's laneways, the Frankston Mechanics Institute, the Grand Hotel, street scenes and more.
"I'm proud to live in Frankston and I know its community is, too. This particular avenue of art, I hope, represents all that Frankston is and what we have come to love about our suburb and surrounds," Alison said.
In Nothings into Somethings, Alison explores Frankston: bringing the overlooked corners of the city to the foreground, challenging the viewer to see beauty in the perceived ordinariness of suburbia.
While Alison has explored mediums including oils and acrylics, her medium of choice is watercolour.
She is keen to share her love of Frankston with the wider community and contribute to a sense of pride.
"It's a wonderful opportunity to have my work seen by a broad section of people. I hope it gives the community a sense of pride to see their surrounds in art – encouraging a sense of inclusiveness and connection."
Alison said an Artist Project Grant from Frankston City Council – enabling her to work on the pieces – had provided a major boost.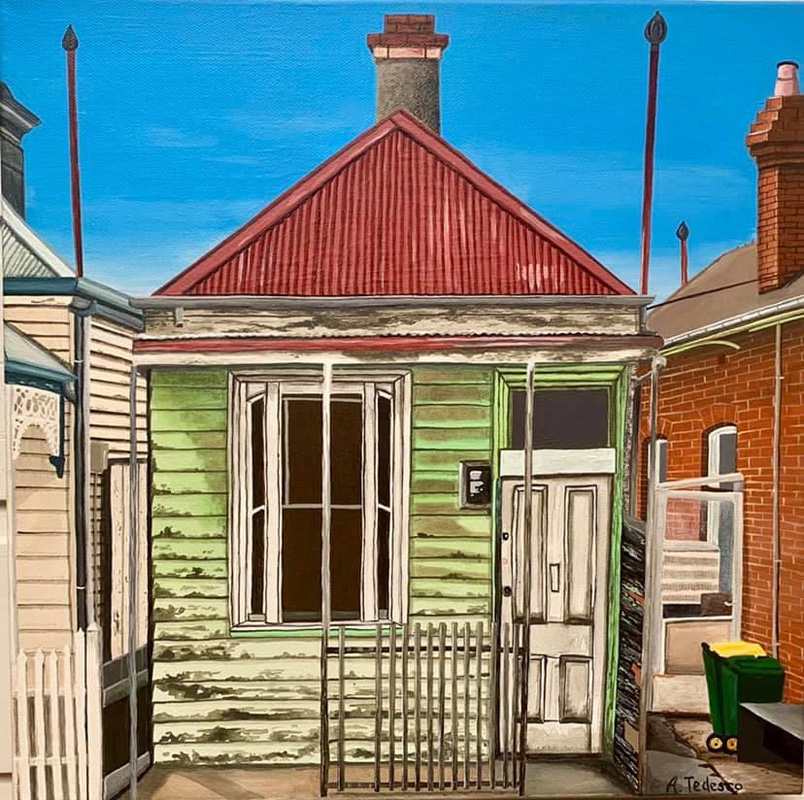 "It's great to be supported by Frankston Council in my arts practice. This allows not only the opportunity for new work, but also fosters new partnerships and collaborations between local artists, residents and community groups."
See Alison's artworks on display as part of the Nothings into Somethings exhibition at Frankston Arts Centre's Curved Wall Gallery from 11 August to 5 November.
Frankston Arts Centre's Open Exhibition competition is now receiving submissions with a fantastic prize package on offer.
Artists are encouraged to submit artworks for inclusion with a chance to win $1000 in prize money and their own exhibition and opening event in 2023. All visual arts mediums are welcome and must explore the theme of 'Belonging'.
The theme is open to broad artistic interpretation and may be approached from a personal, social or cultural perspective. Entries close 10 July.
The popular KidsFest Art Competition is back in 2022 with the theme of 'Art Haus'! Mini artists aged 4 – 12 years are invited to be part of a professional art show and competition by submitting an artwork depicting an amazing, ordinary or wacky house or treehouse.
First prize is $150, with Highly Commended prizes for each age category and a People's Choice award. Entries close 27 August.