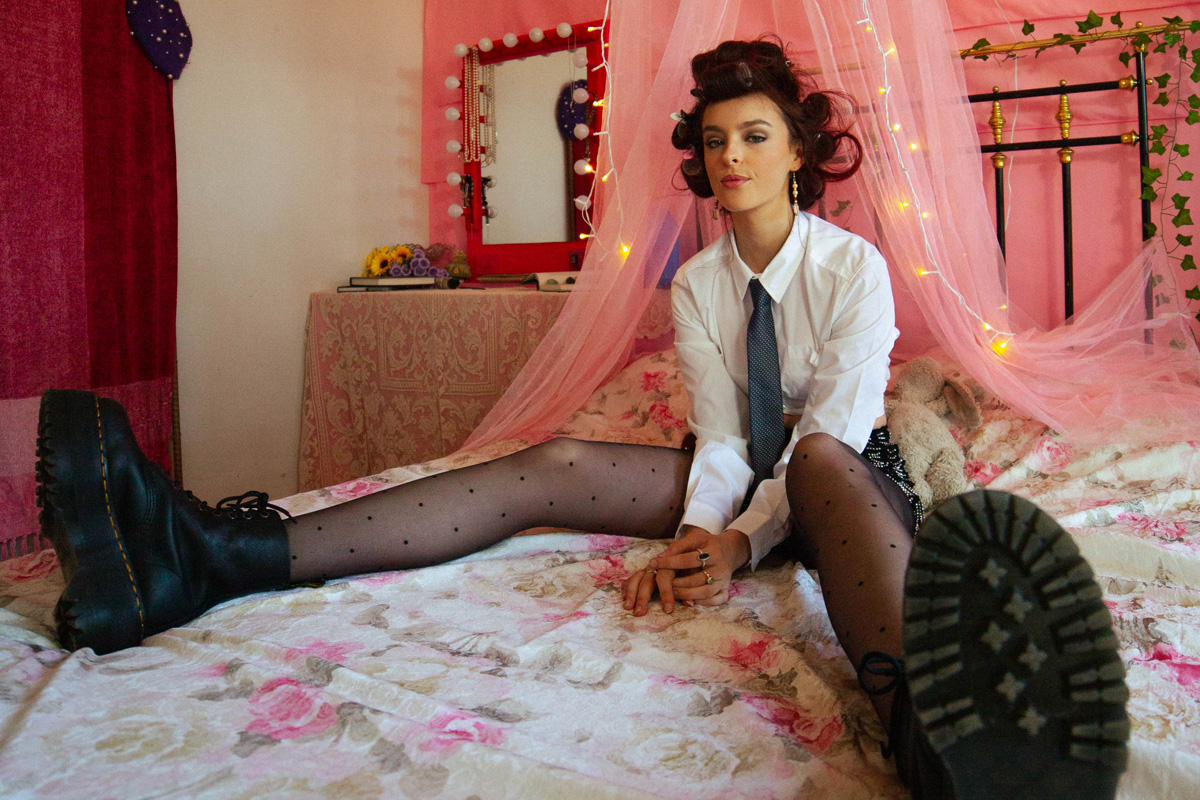 By Andrea Louise Thomas Photos Nayomi Pattuwage
Singer/songwriter/musician Mathilde Anne can't be put into any easily defined category. She's a unique artist. Her music could be described as indie pop/rock with a splash of punk. Her lyrics are observational, tender, tough, joyful, confessional and unapologetic. Her vocals are both beautiful and haunting.
Growing up with parents in the arts who encouraged her to follow her dreams was the cornerstone of her creative development.
Her mother was a professional dancer and her father worked in film and television, making documentaries about Indigenous music. Music was a big part of their family life. They were always making, playing or sharing music.
Mathilde learned piano at a very young age. She began studying classical violin when she was seven, working with tutor Jenny Dalseno at Dalseno String Studio on the Gold Coast. She played until she was 14 completing her Trinity exams along the way.
The family moved from Burleigh Heads to Melbourne when Mathilde was 14. That's when she taught herself guitar, started writing her own songs and pivoted away from the violin.
Mental illness was a struggle for Mathilde in her teenage years. She suffered from anxiety and depression. It left her feeling very isolated. She found her way through that with writing poetry, lyrics and music. It gave her an outlet to express what she felt she couldn't say out loud. She found her voice. The next step was how to share it.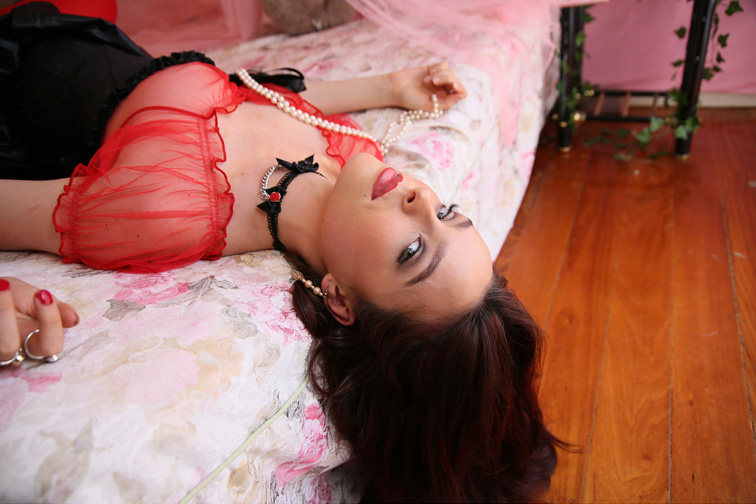 When Mathilde met Cheryl Beattie at The Music Industry Music School in Rosebud, everything changed. Cheryl has a gift for discovering and nurturing talent. Mathilde went in for singing lessons and came out with the confidence to be a professional musician thanks to Cheryl's support and belief.
Mathilde is represented by Mornington Peninsula based label, Sandhill Records. Her singles, "I've Had Enough" and "Playing Adult" are available on all streaming platforms. Mathilde has written or co-written all the songs she is currently playing at live gigs with her band. And she is furiously writing more.
Inspiration for her songs comes from being a very visual person. "I associate music with images and colours. I write my songs around what I see in art, books and film. I do find the Mornington Peninsula landscape inspiring. 'No Good at Goodbyes' was partly inspired by a spot at Oliver's Hill where I would sit, write and watch the sunset," she says.
While she has favourite artists like Amy Winehouse and Patrick Watson, Mathilde doesn't feel she had any specific influences. She's inspired by all music – classical, blues, soul, jazz. "I listen to everything and take my inspiration from all of it.
I write music that I would like to listen to," she says. One of the many things that makes Mathilde unique and differentiates her from other artists is being on the autism spectrum. As she sees it, it's a positive.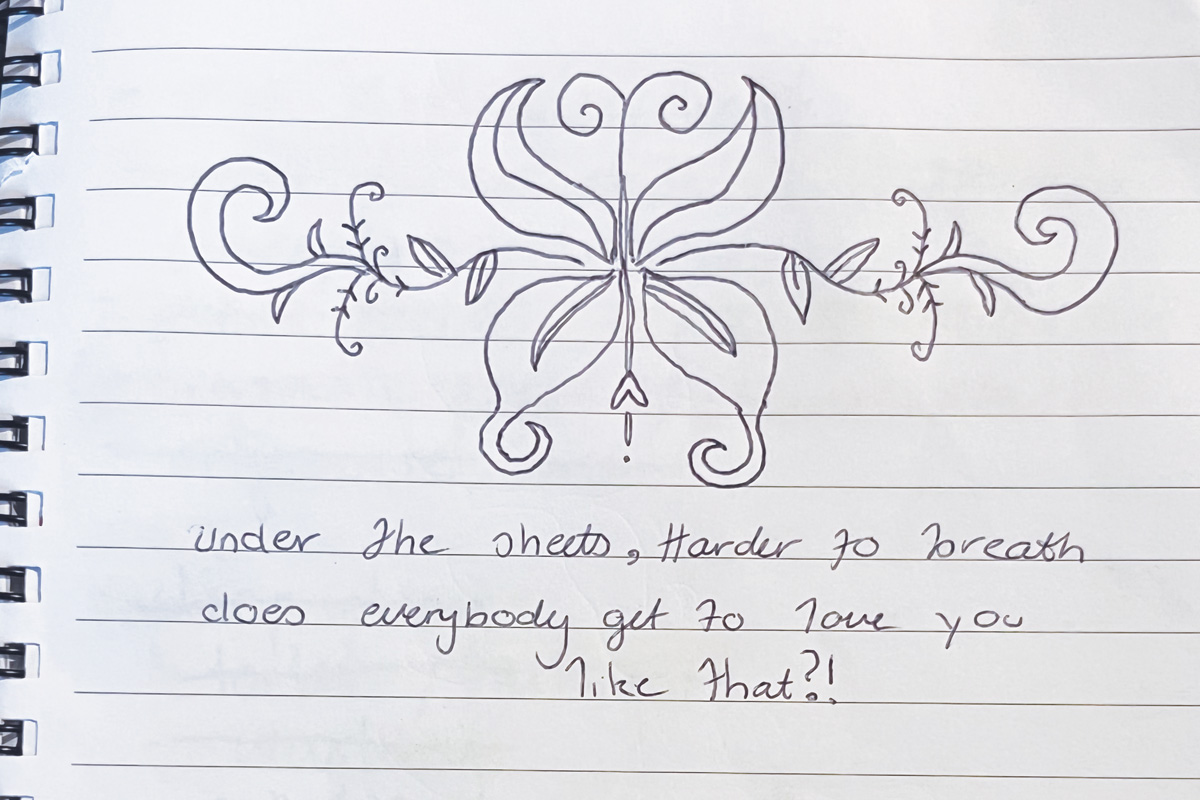 She can look at things in ways neurotypical people can't. She feels she can write and connect more deeply because she experiences things more viscerally. She's hyper-efficient too. Mathilde is able to write quickly and prolifically. Music consumes her and brings her joy.
Many people on the autism spectrum suffer from anxiety.
For Mathilde, it can still be an issue before performing, but she has strategies for that. "I use techniques that by Mum, who is now a hypnotherapist, taught me. I exist on the spectrum seamlessly because of working with my Mum," she says.
Performing is a highlight for Mathilde. "Getting to connect with people, even though it scares me, is the best thing about being a musician. Playing music and sharing with like-minded people is such a privilege," she says.
At heart, Mathilde is a champion of people. "I'm the kind of artist who is there to enjoy the audience's company and talk in a way that makes people feel safe and included. If one person feels better because of me, I'm happy with that," she says.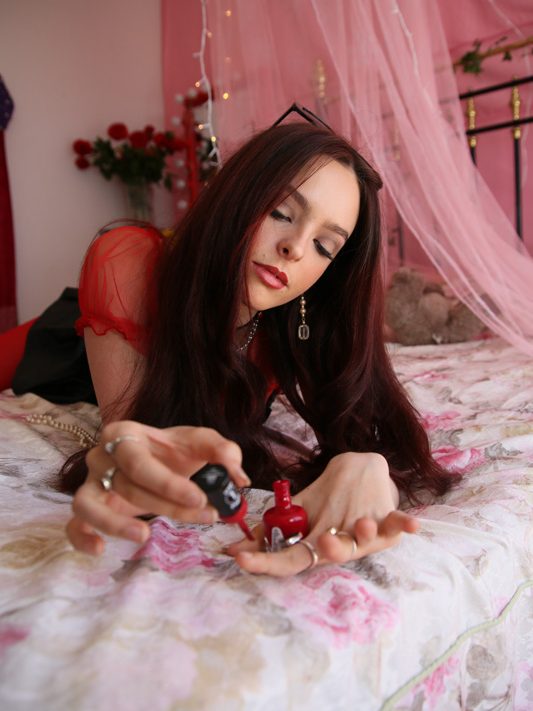 Originally, Mathilde was going to be an actor. She had a good start in film and television, but illness changed her trajectory. As it turns out, she finds more satisfaction in playing herself.
"I've never masked on stage. I am very much myself – unfiltered," she says. And her audiences love it.
Find her songs on Spotify, Apple Music, You Tube Music and Amazon Music.
Follow Mathilde's career and gigs