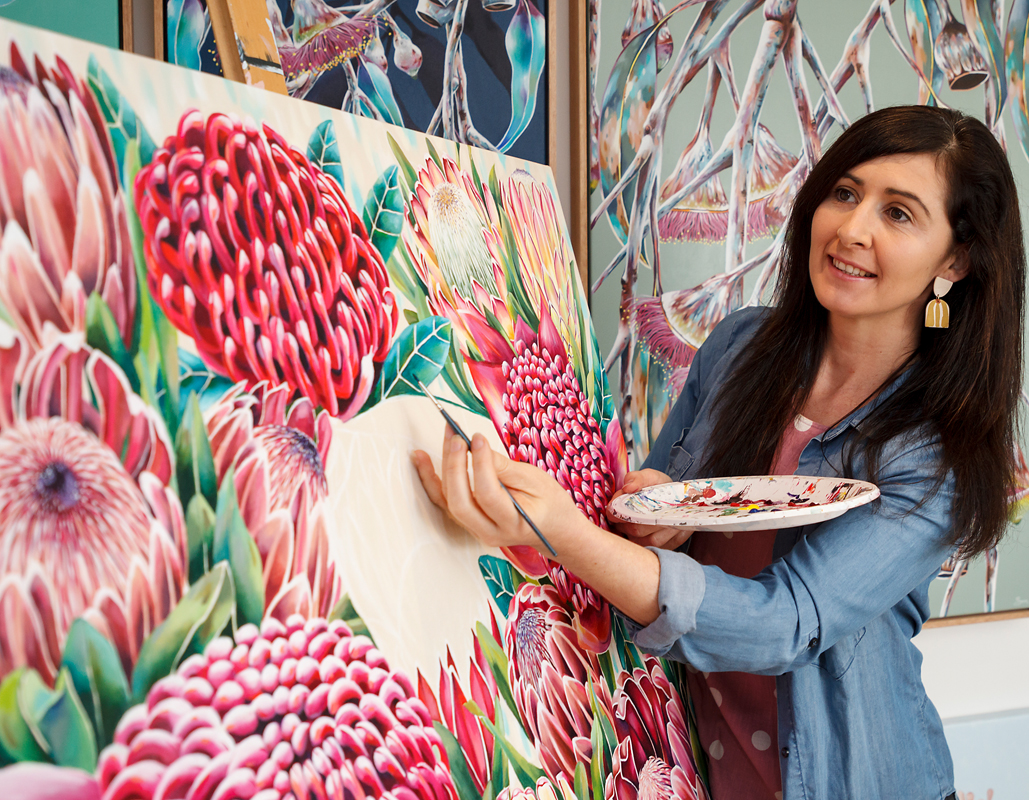 Frankston South painter, Sarah Migliaccio, didn't ask for toys or lollies on a trip to the shops when she was a little girl. She wanted pens and paper. In primary school, kids used to ask her to draw for them. "Being an artist was my identity," she says. This has never changed.
Sarah has always been a keen observer. She spent most of her 20s and 30s travelling to over 50 countries in Asia, North, Central and South America, Europe, Africa as well as within Australia, looking at people, places and nature. She was hard pressed to choose a favourite, but an 11,500 kilometre overland journey down the East Coast of Africa from Nairobi to Cape Town seeing herds of elephants cross the Serengeti at sunrise and hippos soaking in water holes made a deep impression.
On the home front, Sarah loves drawing the intricacies of Australian flora and fauna. The fractals in feathers, the architecture of plants and flowers and the extraordinary variety of Australian birds fascinate her. It helped that her mother was a keen amateur ornithologist, always pointing out birds to Sarah. There was bird art and decorative objects in the family home and they had a snappy budgie as a pet.
Sarah didn't have art lessons as a child; she just drew and drew. Her grandfather was a hobby artist. This piqued her interest in painting. She was intrigued by his tubes of paint and the tools he used to create his paintings.
Drawing was such an obsession in high school, Sarah got in trouble with teachers who felt she wasn't paying attention because she was always drawing in class. Her art teacher thought she should branch out. She actually taped all of Sarah's pencils together to force her to try other mediums. So, Sarah gave painting a go.
After high school, she went to Frankston Chisolm to take a two-year illustration course and loved it. When she went to Monash University to study Education and Fine Arts, she was frustrated with the focus on art theory over practical methods. She stuck with it and was awarded a Bachelor of Arts in Education (Primary) and Fine Arts, majoring in painting.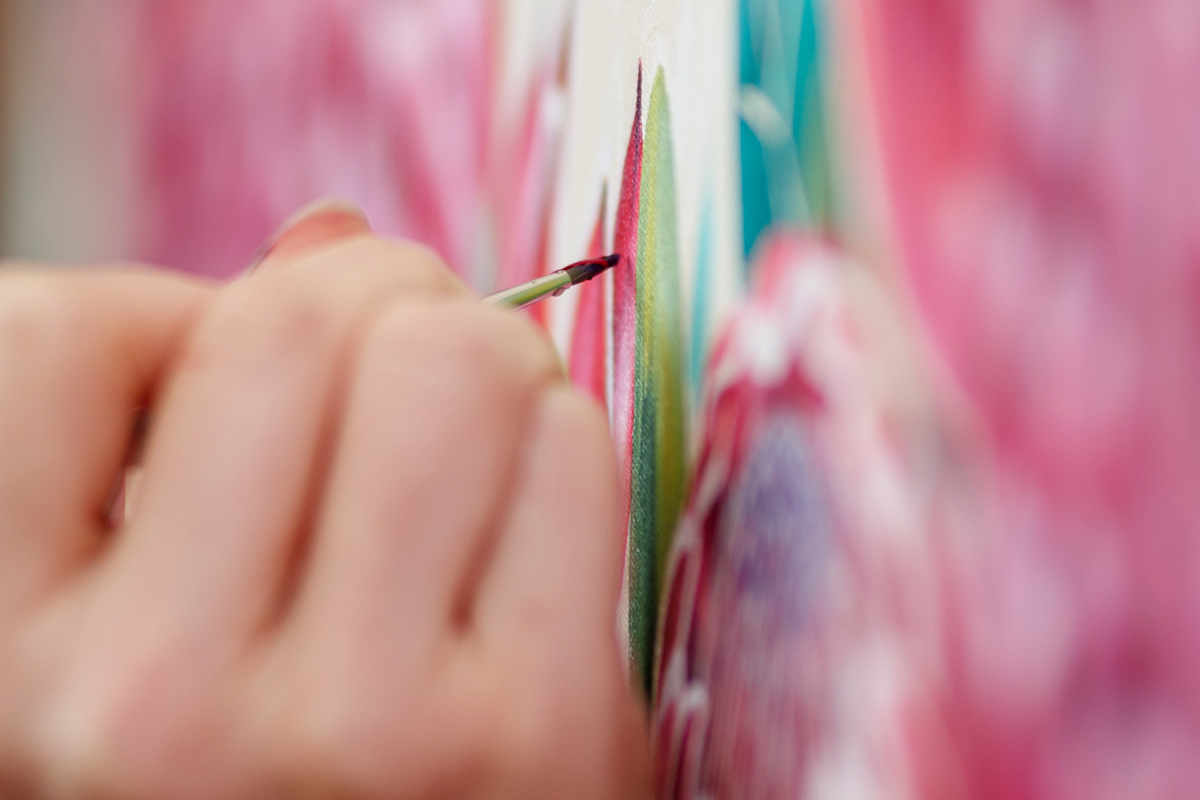 As with many artists, Sarah began her career in another field – teaching. She still teaches primary school art and enjoys working with young artists, inspiring the next generation. But that fulfils their dreams. She wants to feed her own. "My dream was to be a fully self-sustaining artist," she says. Sarah became a full-time artist three years ago and now teaches part-time.
Living on the Mornington Peninsula provides constant inspiration. "It's a geographically amazing place. It feels like 'the wild'," she says. Even when walking in her neighbourhood, Sarah is constantly photographing trees, plants and birds. As she did in childhood, she fills her pockets with the ephemera of nature. Her studio is populated with dried flowers, gum nuts, feathers and other natural treasures.
"The architecture of nature and the structures of wildflowers are so unique. I love the colours and repeated patterns," she says. The Silver Princess eucalyptus with its explosive pink flowers is her favourite.
At local craft markets, her eye-catching, bold, bright paintings attract customers like bees to honey. Since moving to the Peninsula, she has found like-minded people who love nature and relate to what she paints.
"Colour is my calling card. This is where my imagination kicks in. My colours are not always realistic. Sometimes I manipulate them to create a fanciful exaggerated version of life," she says.
Sarah likes working with acrylics to achieve her vibrant colours. "Acrylics allow me to take risks because I can paint over them.
I can colour mix easily and layer the paint as it dries quickly. It's the first thing I reach for," she says.
"Watercolour is like an old friend I come back to. I love the respect it commands. It forces me to go with the artwork. I love the challenge and versatility of it and the fine detail I can achieve. I work wet in wet and then use dry brushwork to achieve that intricate detail, as in bird feathers," she says.
Sarah's love of nature bursts from her canvases. It clearly stimulates all of her senses. She finds painting a calm space. "I'm a better person when I'm doing art," she says. Her patrons feel better for having it.
By Andrea Louise Thomas Photos Yanni