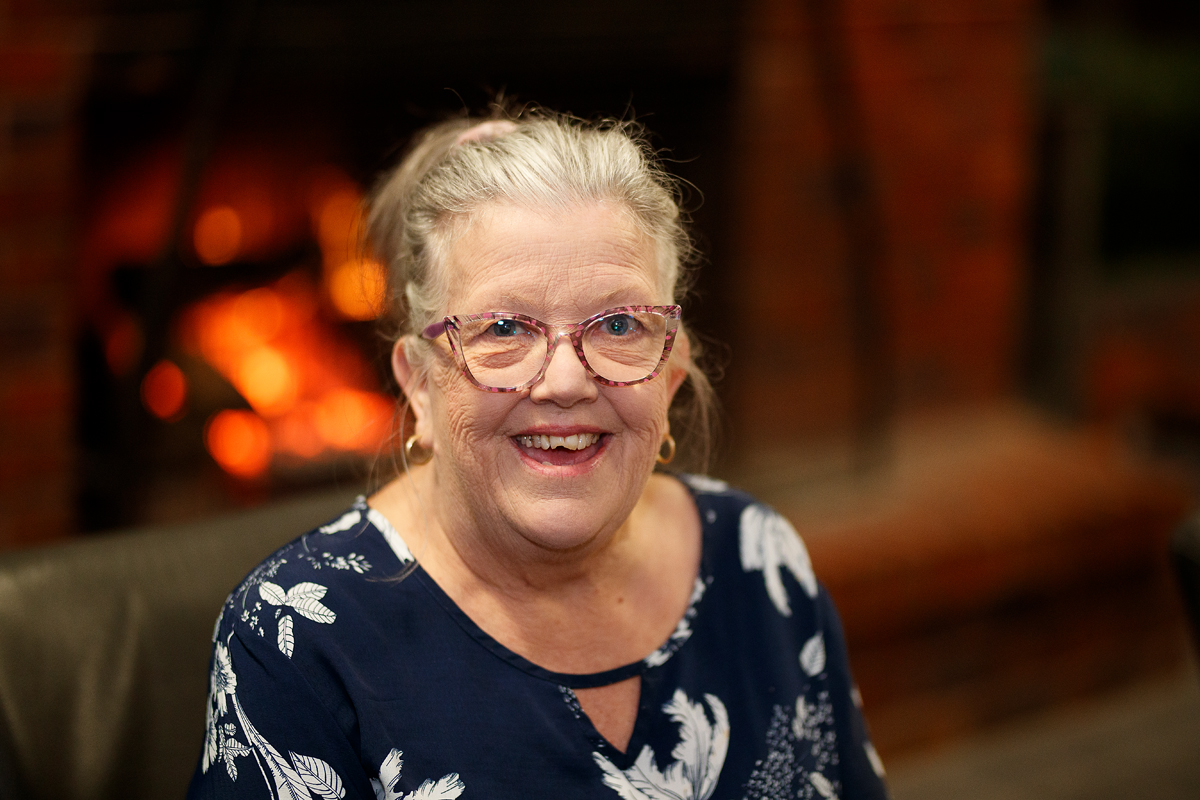 By Muriel Cooper Photos Yanni
Julie Saunders, canteen manager at the Crib Point Football Netball Club, must be the most decorated canteen manager in the country, with a lasagne that's been called 'legendary'. Made Mornington Shire's Citizen of the Year in 2021, she was awarded an OAM for her services to the community last year, but it's not just for running the canteen. Julie also acts as an Independent Person for young people being arrested by the police and delivers meals to the sick and elderly.
Born and bred in Crib Point, Julie is not one to brag about her achievements. When the Mornington Peninsula Football League named Julie as Volunteer of the Year in 2019, she had to be tricked into attending the awards night, and when her name was announced, she hid under the table. "I don't know how to explain me," she says. "I'd rather hide than be out in front."
Julie is also a Life Member of the Crib Point Junior Football Club. Her association with the Football Netball Club goes back 46 years. Her husband played football for Crib Point, then her two sons. Julie began in the canteen as a rookie and succeeded thanks to two dear friends, Les and Judy Davidson, who were her mentors. As she says, "The greatest people and the greatest teachers."
Does Julie's legendary lasagne have a secret recipe? "No," she says, "but everyone seems to like it." Humble, as usual.
However, the legendary lasagne has a challenger: Julie's sweet chilli chicken roll, which has achieved cult status. "On a home game, we sell maybe sixty or seventy of them. The opposition gets into it too." The sweet chilli chicken roll has two chicken tenders, cheese, mayo and sweet chilli sauce, and, like the lasagne, they're huge; perfect for a sporting appetite.
The club is like a family to Julie. "Our club has always been a family club. Young people love it here. They come out and do the dishes after they've had their dinner. I asked them 'Do you like being here,' and they said, 'We love it – love it!'"
What drives Julie to volunteer is a desire to give back. During Covid, Julie and her friends formed the Crib Point Community Support Group. Six of them began cooking meals at the footy and netball club, then when the shire closed the facility off to them, they moved to the RSL club, producing up to sixty meals a week, delivered to the sick, elderly and disabled by other volunteers, including young people from the club.
"I know one of the naval chiefs who helped me deliver meals during Covid. She came in her uniform. People loved it. It was someone that they saw at their door. We were the lucky ones who could get out and see people."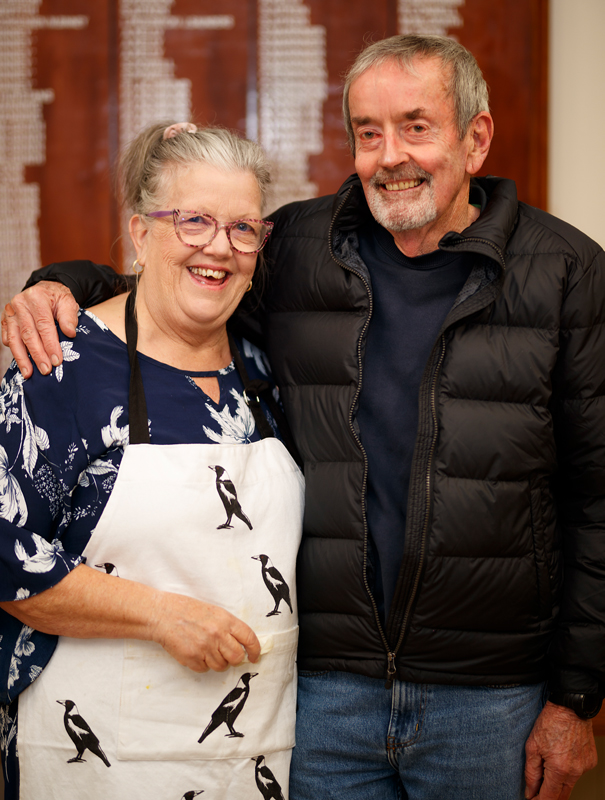 "The way we funded it was through donations from the Bendigo Bank, the RSL, BHP, Crib Point Community House and people in the community. We had a man give us two thousand dollars out of his own pocket – three times! We had donations of veggies from the community gardens in Crib Point and Hastings. People gave us two hundred – five hundred dollars. It mounted up, and every week we cooked whatever we had. We lost twelve elderly people during Covid," Julie says sadly.
The Crib Point Community Support group is still going, providing free monthly meals in the community house and providing an emergency freezer sitting at the RSL full of frozen meals for whoever needs them.
Julie feels sorry for people in the city who feel a lack of community. "I think it's sad. I reckon I go to Melbourne once every two years, and I can't wait to get home."
The current rental housing crisis and high cost of living have affected people in the area. Julie says, "There are people living rough. My sons grew up with a few of them. I've thought about it – and the shire will never go along with this – but there are beautiful change rooms at sporting grounds that should be opened up for people to shower and change. They lock the ones at Stony Point up and won't let anyone use them."
Julie has also worked with young people in the community for sixteen years with the Justice Department as an Independent Person, accompanying them to the police station if they are about to be charged.
"Sometimes their parents don't turn up," she says ruefully. "The police can't interview a young person without a guardian, and that's what an Independent Person is. You're on a twenty-four-hour volunteer clock."
How does she cope? "Sometimes, you don't. I'd be coming home at three o'clock in the morning, put my head on the steering wheel and think, 'Did I just hear that?'"
Julie's urge to volunteer will live as long as she does.
"I always believe that at some stage in your life, you're going to volunteer,' she says. 'Actually, I think you should.'"