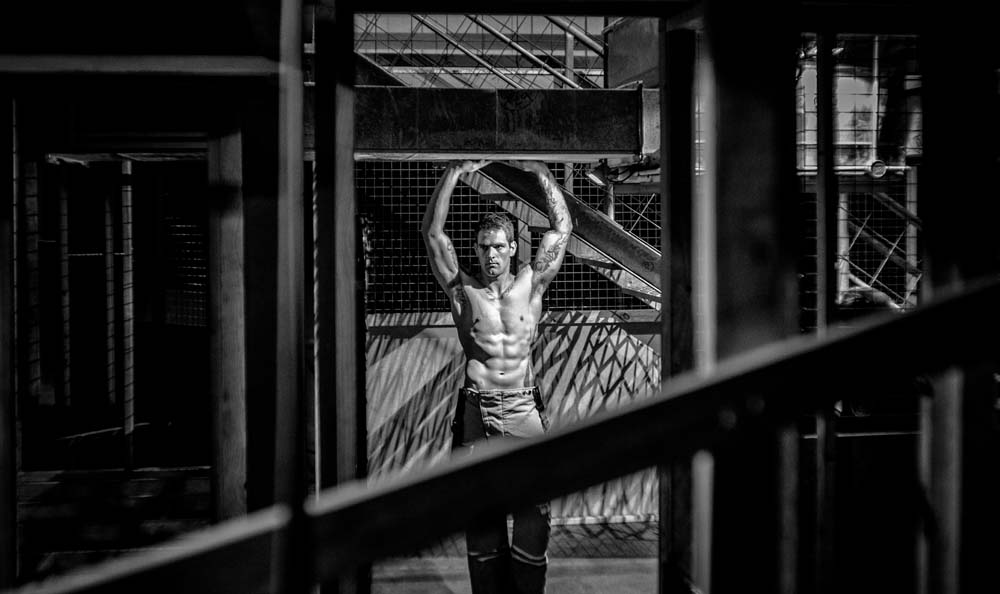 By Melissa Walsh   Photos Yanni
Married to a 30 year veteran firefighter, Carolyn has seen first-hand the good they do for the community, but also the devastating effects fire can have on families and in particular children. It was for this reason she decided to start the calendar two years ago.
"The first calendar release was in 2015 but I started the concept the year before. I have seen the firefighters confronted by traumatic incidents through their work and so I decided to bring light-heartedness to them and raise money for a children's charity at the same time," said Carolyn who donates all the proceeds to the Monash Children's Hospital. "I decided to do a calendar as the concept wasn't around in Victoria and was unique to Victorian firefighters."
Tempting men to disrobe for a calendar shoot started with an advertisement saying they were looking for firefighters to volunteer themselves for the calendar.
"When we put the call out for people to appear in the calendar we select the first 14 applicants as it is possible with such a career that one or two might not be available for the photo shoot," said Carolyn. "The firefighters fill out an application with personal details and send an upper body shot which gives me a bit of an idea of what they look like physically. Upper body and facial features play a big role in determining what sort of shoot I want to do."
The call for applicants is put out to all firefighters across Victoria and so far Carolyn has firefighters that range in age from 28 to 45.
"From the first calendar we have raised close to $15,000 for the Monash Children's Hospital, which is fantastic, and we hope to achieve a lot more as the years go on," said Carolyn.
The 2018 calendar has been photographed around significant areas in Victoria.
"We have shot some of it at Cruden Farm, some at The Enterprise ship at Docklands, Sea Shepherd, and the Fire Training Grounds at Bangholme," said Carolyn, who says they get a lot of positive feedback from people. "If we are shooting in a popular area, you will often get people looking on. We started photographing this calendar in February and have taken two months to complete it."
This year our very own Peninsula Essence photographer, Yanni, photographed the calendar, travelling all across the state to capture images of the firefighters. The calendar will be launched at Mornington Peninsula Brewery in October.
"At Victorian Firefighter Calendar we have a simple but focused vision. We aim to produce a calendar which highlights not only the important work of our firefighters, but also delivers our commitment in providing help to children throughout Victoria, by ensuring all net proceeds raised from calendar sales directly benefit the Monash Children's Hospital," said Carolyn. "Our mission would not be possible without the generosity of our firefighters, supporters and production team, who all volunteer their time, expertise and equipment in the production of this calendar."