By Melissa Walsh  Photos Gary Sissons
With Valentine's Day falling this month, our attention turns to romance but it's not all roses and chocolates as finding the love of your life can be a tricky business. We've all heard of, and perhaps had, online dating disasters, yet is seems that 4.5 million Australians are still using online dating each year regardless of the horror stories. Three women on the Mornington Peninsula decided to take dating matters into their own hands after being disheartened by the singles scene, and created their own dating sites. Peninsula Essence Magazine talks to the creators behind 'Peninsula Singles' and 'Dine, Date, Love' about their journey into the hearts of peninsula locals.
Marnie and Hayley are two strong, independent women. Marnie runs her own business and Hayley is studying at university but, like so many others, they have found it difficult to find a relationship. And so began Peninsula Singles.
"We were sick of swiping left or right, of being sent nude photos and of the unsociable nature of online dating. You might be talking to a guy but it's highly likely he's talking to 12 other women as well," said Marnie. "It's just so demoralising, so we got together and decided to create a dating site ourselves."
In a short time, Peninsula Singles was born, which took off in September last year with their first mixer at God's Kitchen in Mornington.
"We immediately had a great response from our promotion on Facebook and Instagram. Our first mixer had 80 people," said Marnie who has been single for about three years.
"These days you are swiping right and literally sleeping with someone to work out if you want to date them. It should be the other way round. I think we need to go back to organically meeting people, to getting to know them and going out on dates. When we first found our husbands it was in an age when you got to know someone first but these days it is so different," said Marnie who is 35. "To be honest, dating in your thirties kind of sucks. You might be seeing someone only to find out you are one of four, or you get the guys who want to be instant dads and move in straight away. We found there was nothing for peninsula singles down this way so we decided to start it up ourselves."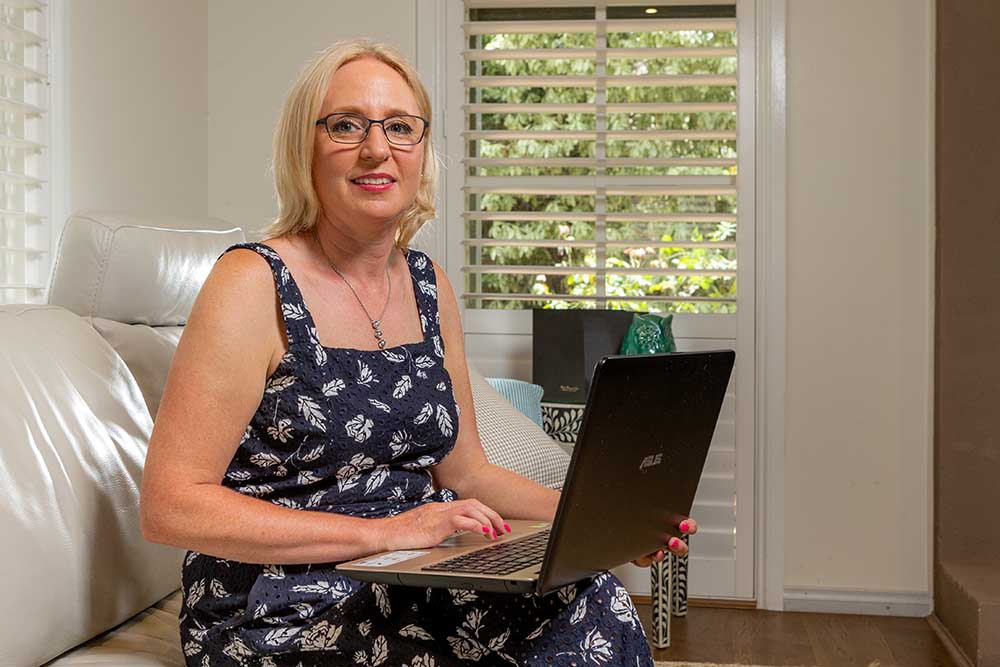 The way Peninsula Singles works is this: all of the information is on Facebook or Instagram, you can subscribe and get notifications of mixers, then pay a fee of $39 to attend.
"Our first event last year was a sell out. The entry price includes a free drink, canapes and mixer for purely single people. We try to ensure the ratio of men to women is even," said Marnie of the dating service that is primarily for 30 plus. "It was amazing. There was no one left sitting on their own. Everyone mingled and had a great time. There were even a few dates that came out of it."
The girls specifically geared the event to be on a Wednesday night with a set time schedule.
"We are trying to avoid the pub mentality. It runs from 6.30 till 9.30 and the mid-week event is definitely more successful as people know what they're there for. We did run one Friday night mixer but felt it was more suited to a Wednesday. Then people have their weekends free to date someone they might have met," they said with a laugh.
One relationship has been thriving since the first mixer which the girls are thrilled about.
"We are watching a couple at the moment who have been seeing each other ever since," said Hayley, who herself has been single for a few years. "I personally have never used online dating but heard some awful stories from friends. I am more of a fan of the old fashioned way and meeting someone organically. Essentially with Peninsula Singles we are trying to bring it back to old school. Actually talk to someone, find out about them, and ask them on a date."
Marnie and Hayley both believe that chivalry is not dead and the singles mixers have proven that.
"We are seeing men here that are old school in their approach to women. They are looking to get to know someone and chat to them, and are even quite nervous about putting themselves out there," the girls said. "Both men and women have been excited about what we are offering and we look forward to holding other mixers and events. We are thinking of doing winery and beer tours as well as our singles mixers. It's the perfect way to meet people without interrupting your weekend plans."
For Mt Eliza woman, Amanda, it was a similar tale. After being married for many years, the forty something mother realised the dating scene was a whole new world. She tried online dating to no avail. Then one day her own mum suggested dinner club dates but there was nothing on the peninsula.
"I had been by myself for several years and had raised a family. I tried the internet dating and it was quite brutal," said Amanda. "I am a member of the Mt Eliza Bowling Club and realised there are a lot of older people who are quite lonely, they said to me Saturday night was the hardest. I have found a partner now but still decided to go ahead so others might have the chance at love. I purely facilitate dinners and know that the recipe is ideal with good conversation, good people, and nice food. There are always four men and four women and the idea is to put yourself out there to meet new people. If a date comes out of it, that is a bonus."
When Amanda started Dine Date Love the positive response was immediate.
"Straight away I had people signing up for dinners and have been running regular Saturday night dinners ever since," she said of the dinner club that has been running for nearly two years.
"I choose my restaurants carefully. I speak to the owner and they know to show the guests to the table as they will not know anyone. The feedback has been absolutely fabulous. People always have a great night and sometimes good friendships come out of it. Being in a group is safe rather than going on a blind date and being critiqued. The dinners start at 7pm and then it is up to the groups how late they stay."
Amanda has a successful couple already who have been dating for 13 months now, and several others that have gone on independent dates.
"I would say the main age demographic for Dine Date Love is 50s to 70s. You are never too old to find love or put yourself out there. I have a man who has just joined who is 65 and he said all his friends are together and he wants to meet someone to travel with."
Fact is if you are a bit older you don't tend to hang out at bars and clubs so meeting someone is very difficult.
"I think of it as a dinner club and the dating aspect will take care of itself if it's meant to be. I am focused on the peninsula at the moment but would like to expand to different areas. I do enjoy it, particularly when I get nice feedback. When I started thinking about doing my dinner club I checked out how they work but it is a very simple philosophy of getting people together, let them enjoy their time with no pressure."
---
For Peninsula Singles, go to www.peninsulasingles.com.au

For Dine Date Love, go to www.dinedatelove.com.au