He's only 36 years of age but peninsula lad, Lee Harding, has already been on prime time television twice, with Australia Idol and The Voice, won golden and platinum awards for his songs and albums, performed alongside such greats as Shannon Noll, and INXS, played the MTV Awards, as well as flown over to Iraq and entertained the troops there. He is the father of two, a family man, and a rock'n roll star according to his five year old daughter, Blaize. Peninsula Essence talks to Harding about life, love and his passion for music.
"The Voice came about after they approached me on messenger out of the blue last year," said Harding, back home with his family in Carrum Downs. "I decided to have a chat to them but wasn't sure at first about doing another show. I then changed my mind and thought it would be fun."
It had been 14 years since the rock'n 'roll singer had performed on national television in the third season of Australian Idol, and he has never looked back. His debut single "Wasabi" was a smash hit and debuted at number one on the Australian music charts, managing to remain in the Australian singles top 50 for twenty-two consecutive weeks and finishing as the eighth highest single in the end-of-year ARIA singles charts for 2006.
"I was a different person then;  a lot more naive and with a totally different look and attitude. It was an awesome experience but I wasn't sure if I wanted to do it again."
It wasn't long before Harding took the leap of faith and went along to do the blind audition which was another great decision for the talented performer.
"We flew to Sydney for the blind auditions in February and I was able to take my family with me. My little girl was so excited,  but she didn't realise it was going to be on television.  In the end, she became more famous than me," he said with a laugh.
For Harding, it has always been about the music and, as a young man, there was nothing else he wanted to do.
"Before competing in Australian Idol, I was at a bar to see one of my favourite bands, Bedrock. They shuffled their line-up and invited me to join the group as the lead singer which was amazing," said Harding, who still performs with the band to this day. "I had been going to see them since I was 16 and was a loyal fan of their music. We still perform at gigs every week with band members Aaron Bateman, Dylan Boyd, Mick Spencer, and Simon Holmes."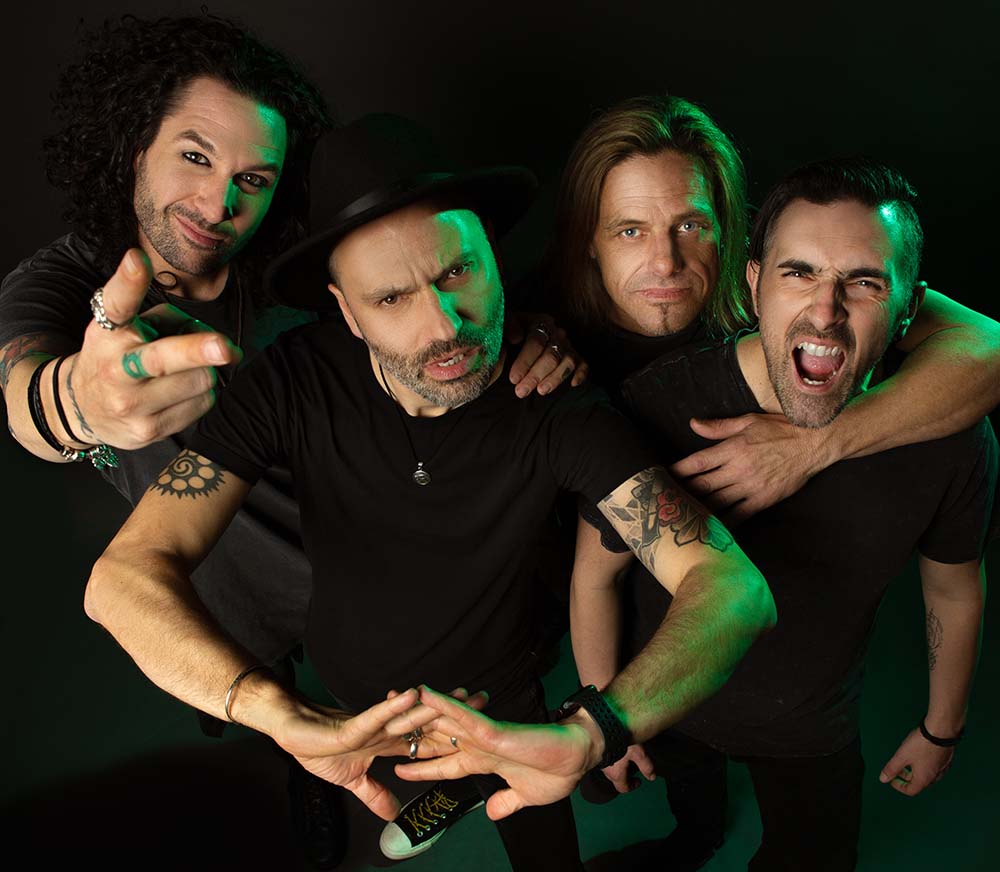 These days, Harding is not only one of Australia's leading entertainers and front men; he manages to maintain a balanced life with his wife, Nicole, six year old daughter and baby son.
"We perform regularly at Crown and have other gigs across Victoria so I have to be away from the family some nights," said Harding. "I am lucky enough to have a very understanding wife."
The young couple were high school sweethearts and have now been together for 20 years.
"We are definitely living the family life after having our first baby six years ago and our second one just four months ago," said Harding, who has a magical way of combining the family life with the rock 'n' roll career.
For Harding, doing The Voice was a way for people to see how he has evolved as a singer and a person.
"A lot has changed over the years, and I think I have been able to evolve and change as an artist by being out of the spotlight for a while. So being able to come back with a different look and sound was a great experience," said Harding, who has never lost the drive or passion for performing or writing songs. "I wasn't the same spikey haired punk kid as before. I am a 36 year old family man so my music has changed too. "
Harding says the experience of being on The Voice was incredible, and he is proud to have done it.
"Working with Boy George was great. He is a lot more introverted than you imagine but taught us so much," said the singer. "I also learnt a lot from the other contestants who were all amazing. There were no egos amongst any of us. We all just got in there and supported each other."
Lee Harding has just released new music on Spotify.
"The songs are all written by me and the band and we are really proud of them," said the singer. "It is so exciting to be writing our own music now; another way we are evolving and growing as artists."
---
Follow Lee on Insta: @leeharding1 or Facebook: @leehardingmusic