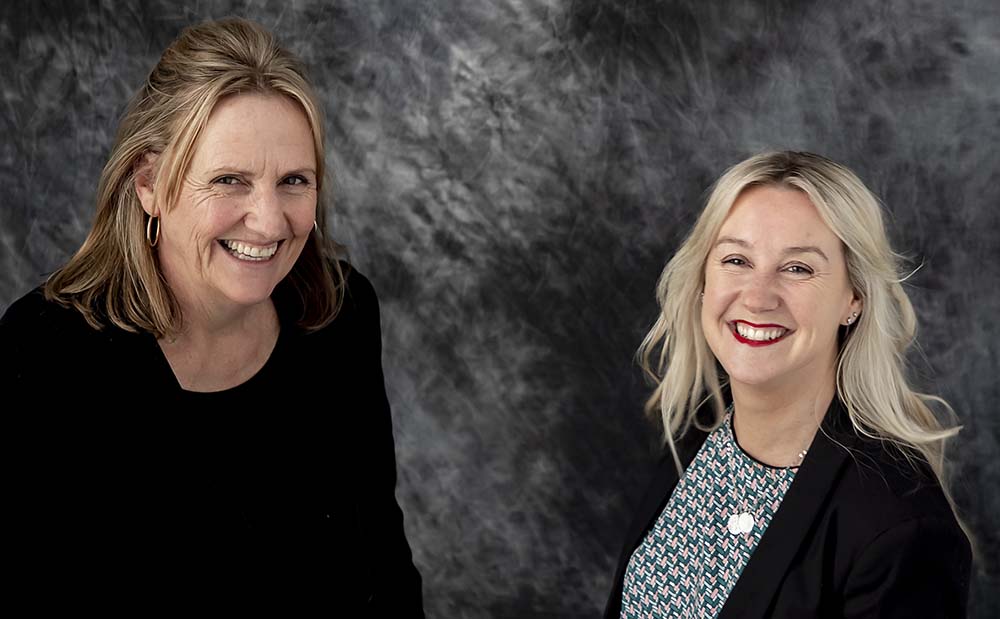 When Kristen Leknius turned 40 she was not feeling like the vibrant, bubbly woman who had her life before her. Kristen, like many others, had been struggling with baffling and chronic symptoms of illness for three years prior; illnesses doctors and specialists could never seem to cure. It took five long years before the peninsula woman was diagnosed with neuroendocrine tumours (NETs), a cancer so rare that many general practitioners were not aware of it. Peninsula Essence talks to Kristen Leknius and Simone Leyden, CEO of the Unicorn Foundation, about the insidious cancer that has taken too many victims, including Simone's sister, Kate.
"I had been ill for five years before the cancer was discovered, and by that stage the tumour was well advanced and had metastasised into my liver," said Kristen, a mother to two girls. "The problem with this cancer is that the symptoms are common in other illnesses.
I had irritable bowel, fatigue, weight loss, rashes under my arms and in the groin and ulcers in my mouth. They were just general symptoms that got worse over time."
CEO of the Unicorn Foundation, Simone Leyden, says Kristen's story is all too common, and one she and her family have experienced firsthand.
"My brother, Dr John Leyden, and I started the Unicorn Foundation in October 2009 due to the experience with our sister. She was diagnosed in 2005 with pancreatic neuroendocrine carcinoma and liver metastasis. She had been a healthy 29-year-old girl working in the corporate world and embracing life when she was struck down with it. It took our family by surprise that she had an incurable, inoperable and rare cancer and we decided to do everything in our power to help her," said Simone who runs the foundation from her home office in Blairgowrie. "With my brother, who is an anaesthetist in Sydney, we were able to navigate the system and track down doctors and experts overseas. We found the best care was here at Peter MacCallum. Anyone diagnosed with this cancer knows there is no remission, no cure and this is for life so we found ourselves searching for treatments and getting access to drugs for Kate."
After a couple of years contacting politicians, doctors, and carrying out research, the brother and sister team decided they should help others going through the same crisis.
"We started to think about all those people who have this illness, but no one to help them, so we launched the Unicorn Foundation in October 2009 with a big gala dinner," said Simone, who had a six week old baby at the time. "We attracted 500 guests and the funds went towards patient care, research and raising awareness."
As the organisation took on a life of its own, Simone decided to quit her corporate job and donate her time to helping others through the Unicorn Foundation, which was aptly named after the mythical animal.
"My brother is the doctor and I am the marketer," said Simone with a laugh. "Unicorns, by their mythology, were hunted for their horns which were thought to have antidotes, and we are looking for an antidote to the disease. Just like the disease, the unicorn is also rare."
Celebrating ten years since the Unicorn Foundation began; Simone is proud of the achievements they have made but says there is still so much to do.
"After setting up the board, and deciding to dedicate myself to it full time, we started an international organisation which now extends to New Zealand. We had just started our support groups when Kristen came along and has been involved ever since," said Simone, who describes the not-for-profit medical charity as like a family. "Our role is important to the lives and outcomes of neuroendocrine cancer patients around Australia, and around the world, and we are proud to be a genuine and compassionate support as much as a provider of important information and direction. We have a clear mission to assist and support patients and carers; lobby for new, appropriate treatments and investigations; raise awareness and knowledge of NETs within the medical community and general public; and encourage and support Australian research in the area of neuroendocrine cancers."
For Kristen, the support has been invaluable and she has been able to help support others through her journey.
"I started going to the support meetings the year after I was diagnosed and, in 2011, I gave my first speech in front of 500 people. I had been able to have access to an experimental treatment which had a miraculous effect and has put me into remission for the past eleven years. For me, it was important to do the speech at the gala dinner and tell about my journey. I had seen a young single mum the year before who stood up and talked about her cancer. She died that year and I wanted it to be a tribute to her," said Kristen. "Everyone around me was dying so I felt it was important to tell my story of how the treatment had worked well so far."
With such strong women as Simone Leyton and Kristen Leknius, the foundation has been able to help about 1900 patients per year. However, it is actually 3400 per year when you take into account all the cancers related to NETs.
"Everyone is living with a NET tumour. If you don't suspect it, you can't detect it," said Simone. "Unfortunately most people suffer for five to seven years before it is diagnosed."
The Unicorn Foundation 10th anniversary gala dinner will be held at Myer Mural Hall on Saturday October 12.
"We will showcase and highlight our milestones and achievements over the last decade," said Simone. "It is a wonderful night of unforgettable food, wine and entertainment, including a live auction and raffle."
The journey for the Unicorn Foundation started with their first gala dinner ten years ago, and funds raised from that event enabled the foundation to address the large unmet needs within the NET cancer community. Over the last ten years the Unicorn Foundation has provided support, and resources to thousands of patients and families diagnosed with NET cancer around Australia.