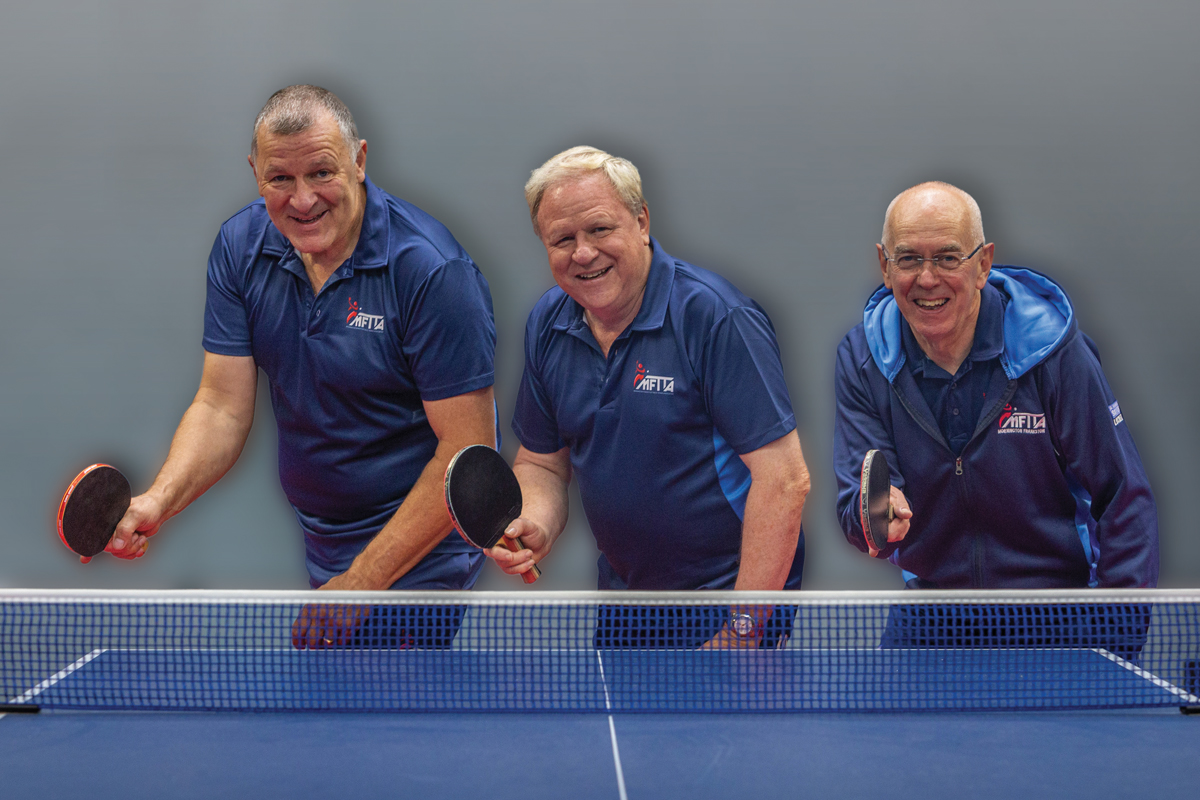 By Joe Novella Photos Gary Sissons
Table tennis; it's one of those activities many people consider a pastime more than an organised sport. Originating in England around the mid to late 1800s, it was originally called "ping pong" or "whiff whaff" and was popular with the upper and middle classes. Since then, the game has spread to all corners of the globe, some sources claiming it to be the most popular sport in the world by participation. Due to its popularity it was included in the first Para Olympic Games in 1960, the Olympic Games in 1988, and the Commonwealth Games in 2002.
According to a 2017 survey conducted by Ray Morgan Research, table tennis was more popular in Australia than cricket, netball and surfing with over a million Australians participating. Lucky for locals, there is a thriving table tennis community right here on the peninsula in the form of the Mornington Peninsula and Frankston City Table Tennis Association (MFTTA).
The MFTTA is headquartered within a super impressive stadium at Civic Reserve, Mornington. The stadium acts as a regional hub for the Mornington Peninsula/Frankston region and south eastern suburbs, and is widely recognised as not only one of the best places to play table tennis in Victoria but one of the best venues in the whole Asia/Pacific region.
The stadium boasts state-of-the-art equipment, regularly hosting championship events as well as running programs catering for all ages and abilities, from elite-level to social, to competitions for players with special needs.
"We pride ourselves on being an all-inclusive club where people from all backgrounds, ages and abilities can come along and feel welcome and participate," said MFTTA Treasurer, Les Dawson. "We don't just talk about inclusivity here; we have actually mandated it in our constitution and we live and breathe it."
It's true, the MFTTA doesn't just talk the talk on being a place for everyone in the community to feel safe and welcome; their programs clearly show how committed they are to the principle. Programs include "Keenagers" which is table tennis for the over 50's.
"Playing table tennis is a wonderful outlet for me," said Nancy Francis, a young-at-heart 86-year-old, who regularly participates in the Keenagers program. "Especially during Covid when we can all feel a bit isolated. Being able to come here and be part of the community and keep fit and active is really great. I even get to play against some younger people and that keeps me young."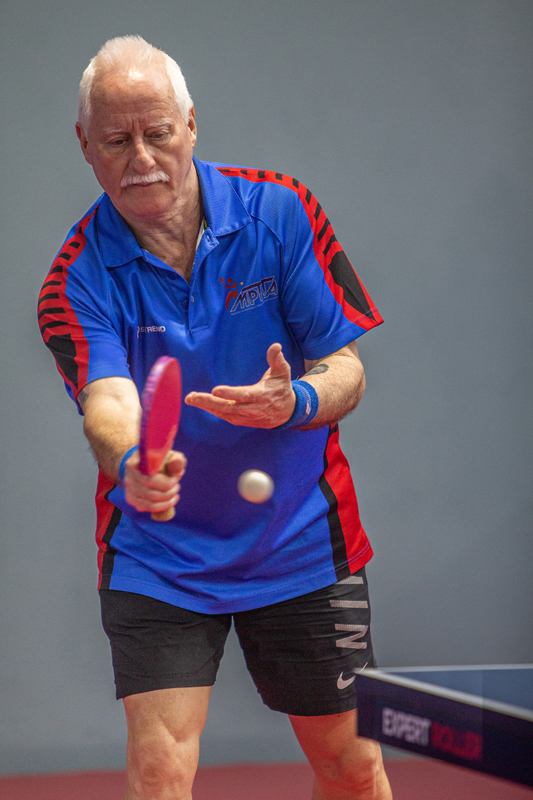 Apart from the benefits of catching up with friends and having a yarn, playing table tennis has many benefits for seniors. It can improve or maintain balance and coordination, aerobic fitness and, very importantly, focus and concentration, which in turn helps to slow down cognitive decline.
MFTTA also has programs for players with special needs, including individuals that are physically or intellectually impaired, those with acquired brain injuries, the vision impaired and also players on the autism spectrum.
"I have been coming for 10 years," said Khalid Fikry, whose special needs may have meant not participating in sport if not for the encouragement and support of the MFTTA. "People are friendly here and I feel like I belong."
Peter Myszka, MFTTA Vice President and Inclusion Officer, is also working on launching a program for the LGBTQ+ community. "There is a disproportionate representation of people who identify as LGBTQ+ in Australia's youth suicide numbers,' said Peter. "We have been learning from support groups like Proud 2 Play and Peninsula Health to understand how we can make our place one where our valued LGBTQ+ community can feel safe and welcome.
"We'll be launching our LGBTQ+ program as part of the '5 Fabulous Days' Midsumma event supported by Mornington Peninsula Shire, Frankston City Council, Peninsula Health and Headspace, on Sunday 30th January from 1-3pm. It's free to participate. We will also host 'Inclusion Sundays' throughout the year for the LGBTQ+ community, family, friends and allies, to provide a safe and friendly environment where the LGBTQ+ community can enjoy the health benefits of sport as well as our networking and support pathways."
MFTTA also runs programs for indigenous communities, females only, and regularly holds open days for everyone in the local community to visit and try their hand at table tennis. They were the winner of the Victorian Sports Award 2018, in the "local government initiative of the year" category for the services they provided the local community in partnership with the Mornington Peninsula Shire.
"We like to think we are more than just a sports club," said MFTTA President, Max Coulthard. "We also provide a service to our whole community to support their mental and physical wellbeing by giving them a place where they can feel safe and welcome amongst open and like-minded people."
The MFTTA is also keen to grow the sport by providing programs for local schools to help encourage the next generation to take up table tennis. The association holds regular junior competitions and has development pathways for any juniors showing promise. Head coach of the MFTTA elite development program is Olympian, Heming Hu. Heming is also Australia's number 1 senior male player and the club's ambassador.
With so much going on, the MFTTA is looking to expand its capacity to go from 14 tables to 25, to cater for increasing interest in the sport and to host more events. "Most of the money we receive from memberships goes into the upkeep of the stadium," said Les Dawson. "Maintaining the floorboards and lighting is expensive and we can't do it all on our own."
While the MFTTA does receive grant funding from government bodies, they need more to continue to provide the programs their community values so highly.
"We are looking for corporate partners and sponsors," said President, Max Coulthard.
"We see ourselves as a great partner for any sponsors out there because of the values we hold dear, like being open and welcoming to everyone in the community."
As I walked back to the car after visiting the stadium to interview the players and volunteers for this story, I had a chance to reflect on just how much great work the Mornington Peninsula and Frankston City Table Tennis Association is doing for their sport, and also for their community. I've been involved in sport for more than 45 years in all capacities and I can honestly say, I have never come across a sports organisation so passionate about welcoming and providing a platform for the physical and mental wellbeing of all people in their community.
-Joe Novella
---