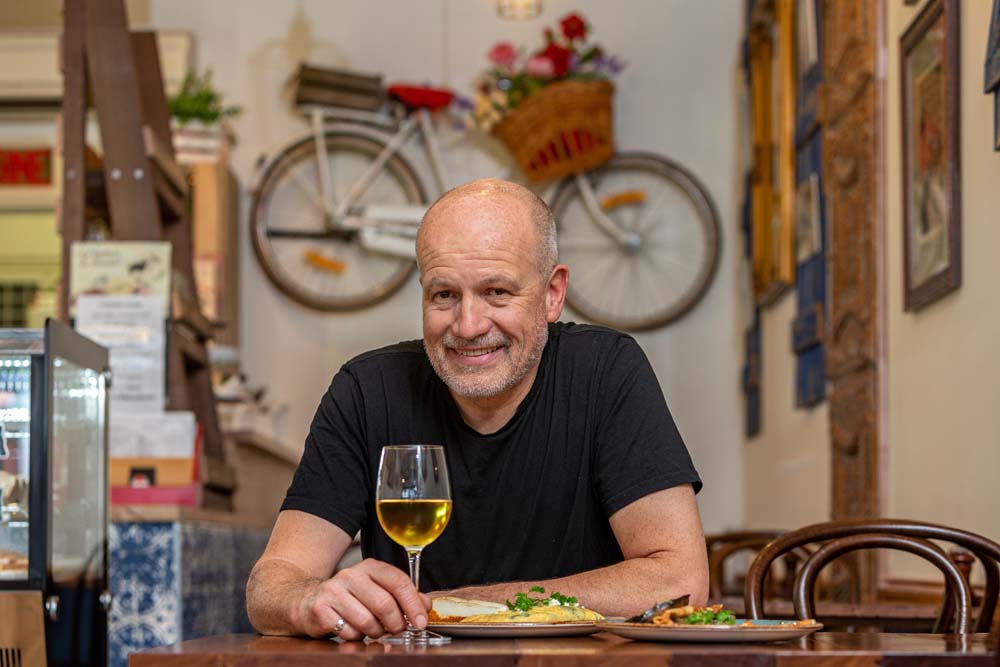 By Melissa Walsh  Photos Garry Sissons
Growing up in France in a town close to Geneva in the Alps, Alain Mathieu was surrounded by delicious fresh food. His father had a vegetable garden and everything was natural and full of flavour. It was not a wealthy area but a place where food was a focus with his family always creating delicious and hearty meals.
For Alain it was a natural progression to become a chef with his fondest memories around the aromas and taste of home-cooked food. With over forty years of culinary experience, Alain continues to offer French cuisine on the Mornington Peninsula with Sacrebleu French Café.
"We opened the café in December 2014 and straight away went into the summer rush," he says of the café that is right opposite the Rye beach. "Our food is traditional French cuisine with my own changes thrown in. I am all about flavour and balance and sometimes make dishes a little less rich while still having the traditional French flavours."
Reminiscing about life in France as a child, Alain says he remembers the flavour of his aunt's rabbits or poultry.
"You could smell them a kilometre away. Food was a big part of my life growing up; my mum had a great palate, good technique, and she could get flavours out of everything. Dad grew the most delicious vegetables in a small vegetable garden which we lived on throughout the year, and cooked the most incredible roast potatoes which my children still talk about to this day.  I was 15 when I went to boarding school and started to learn to be a chef, and when I came to Australia in 1986 my cousin was a cheesemaker and I worked around the country, learning more about flavour and balance."
The first year Sacrebleu was opened a tradition started with an event on Bastille Day that has become a peninsula favourite.
"A lady walked in that first year and asked if we do Bastille Day events and we have been doing them ever since. This year was completely booked out which was great," said Alain.
With Sacrebleu French Café open for breakfast and lunch for the past four years, this month they are becoming licenced and will open for dinners which the team are thrilled about.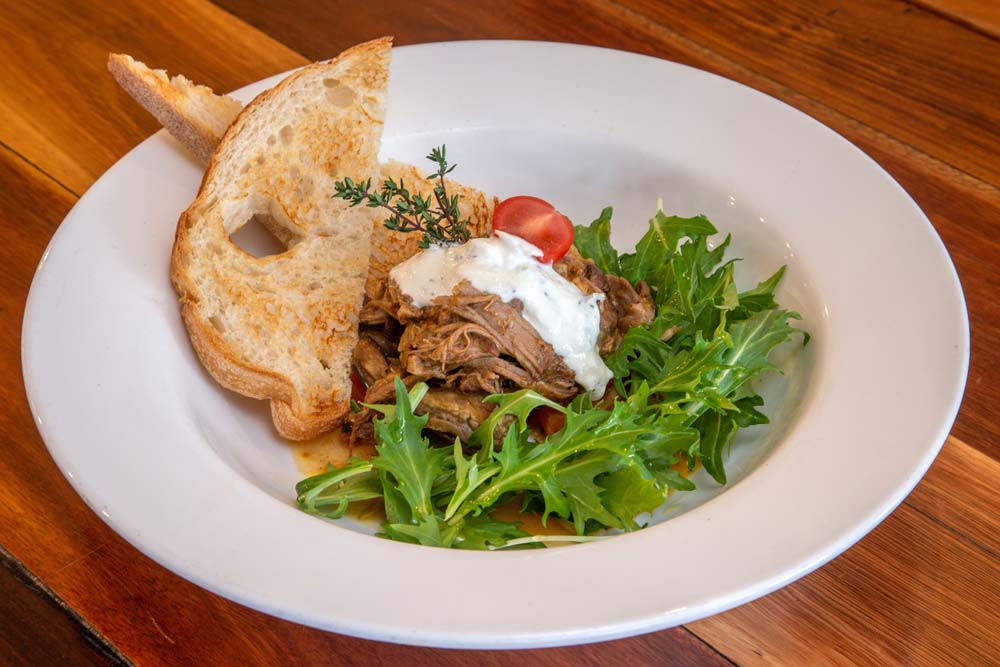 "We love doing the traditional petit déjeuner and déjeuner but are delighted to be able to offer a dinner service now," said Alain, who loves cooking with fresh seafood which is abundant in the area. "The menu will have things like bouillabaisse, seafood, and sweet water fish that I remember eating as a child. Living in the mountains, seafood came only once a week as and now we are across the road from the water, we can have it every day. I also make chicken and beef terrine, lovely roulade of salmon, beef bourguignon and cassoulet."
With the best lemon tart and croquet monsieur, fresh ingredients, traditional French fare, and a lovely relaxed vibe, Sacrebleu is our own taste of France on the Mornington Peninsula
---
Sacrebleu is at 2377 Point Nepean Rd, Rye.
Phone 0402 880 683
www.sacrebleufrenchcafe.com.au