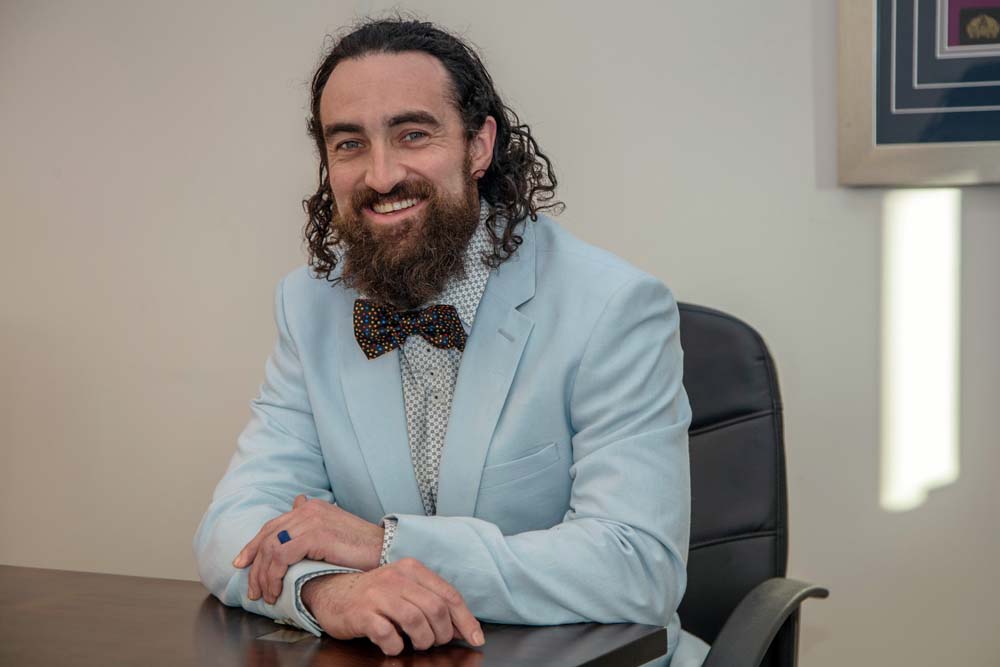 By Melissa Walsh  Photo Miss Pickle
He's got long hair, a beard and tattoos and, in his own words, is "not everybody's cup of tea" but one thing Josh Connelly does love is love. So much so he decided to become a marriage celebrant after his own wedding 11 years ago.
"I have always loved weddings and seeing people in love. A few years ago, two couples who are friends asked me to marry them as they thought I would be perfect for their day. They even offered to pay for the celebrant course," said Josh with a laugh.
That was in 2012 and since then Josh has married hundreds of couples.
"I would say I have a niche market but I love anybody in love and didn't get into it for the money. It is an honour to be able to be the celebrant for people during this milestone in their lives," says Josh who was thrilled when same sex marriage became legalised last year.
An advocate for individuality and the rights of all to be married in law, Josh already has same sex couples booked in for their weddings.
"I have already had lots of enquiries from same sex couples wanting to get married and have a couple of weddings booked for next year," he says. "I approach every couple differently, whether same sex or heterosexual.  The gravity of it all always dawns on me every ceremony when I say will you take this person to be your husband or wife."
Australia officially became the 26th country to legalise same-sex marriage after the law was passed last December with the overwhelming backing of the Federal Parliament. It came thirteen years after changing the Marriage Act to explicitly forbid same-sex unions. With almost 2500 same-sex marriages registered in Australia in the six months since marriage equality was legalised, so many people have benefited from the change.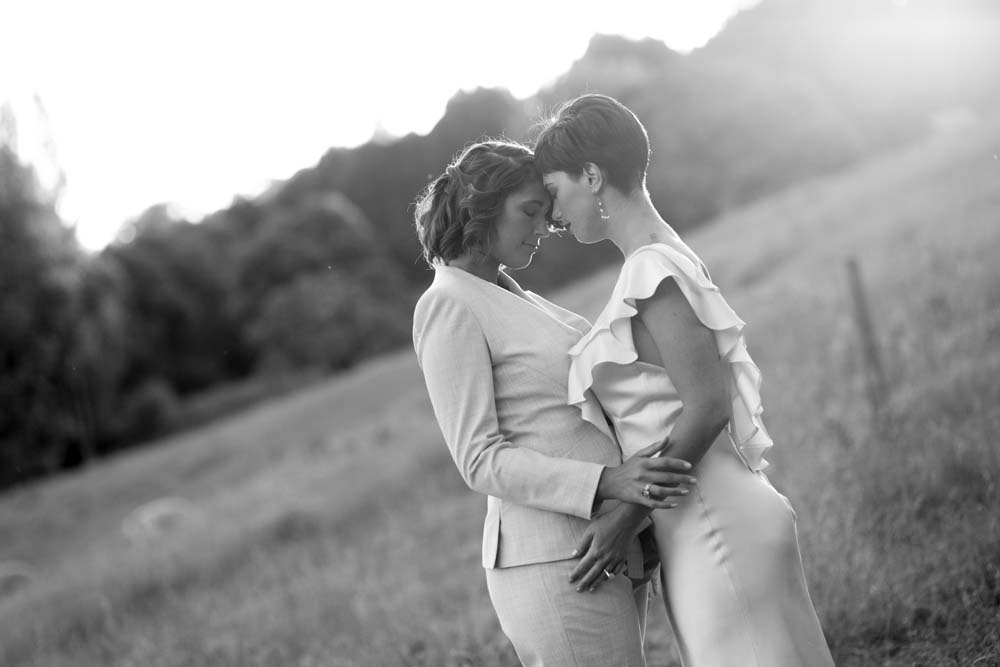 "Previously same sex couples who really wanted to get married had to go overseas but now their unions can be recognised under Australian law and I couldn't be happier for them," said Josh. "Everybody deserves to be able to marry the person they love."
Since same sex marriage became legalised, Josh says a couple of things have changed but they are very minor.
"The one thing that has somewhat changed with the way I approach couples is that with two females getting married or two males getting married I am completely open minded about what they want to do. If they both want to walk down the aisle or if one wants to stand at the end waiting that is completely up to them. There are no rules as far as the ceremony goes.
I offer that for every wedding as family dynamics are different these days," he says.
---
Phone: 0413 061 869
www.joshconnellycivilcelebrant.com