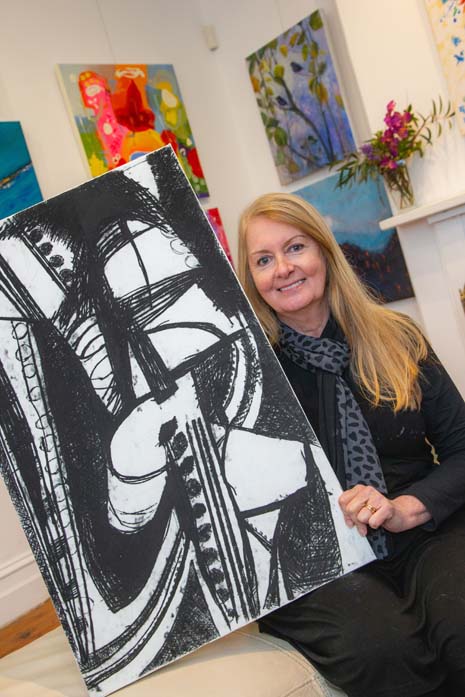 By Melissa Walsh  Photos Garry Sissons
Nestled amongst cottage gardens and towering trees stands a building rich in history which now houses the creative brilliance of Mornington Peninsula artists. The Oak Hill Gallery has been a community hub for artists for the past 18 years, encouraging local and visiting artists to work on their craft and enjoy a space of inspiration and innovation in Mornington.
Oak Hill Gallery manager Yvonne Watson has been running the artists' space for the past eight years and has a passion for the peninsula and its established or aspiring artists since she moved here a decade ago.
"My husband grew up on the sands of Portsea and we have always had a holiday house here that we eventually decided to move to permanently," she says of their sea change.
These days the energy of the gallery is driven by Yvonne, who is also a creative soul being a printmaker and photographer.
"I encourage all artists to contact the gallery to display their work or come along to one of the many classes to improve their skills and knowledge," says Yvonne as she proudly shows us around the gallery. "We are a community cooperative so a lot less intimidating than the larger galleries. Our work is all about encouraging artists and offering a place to inspire creativity. We hold workshops for children as well as adults and regularly host exhibitions for local artists."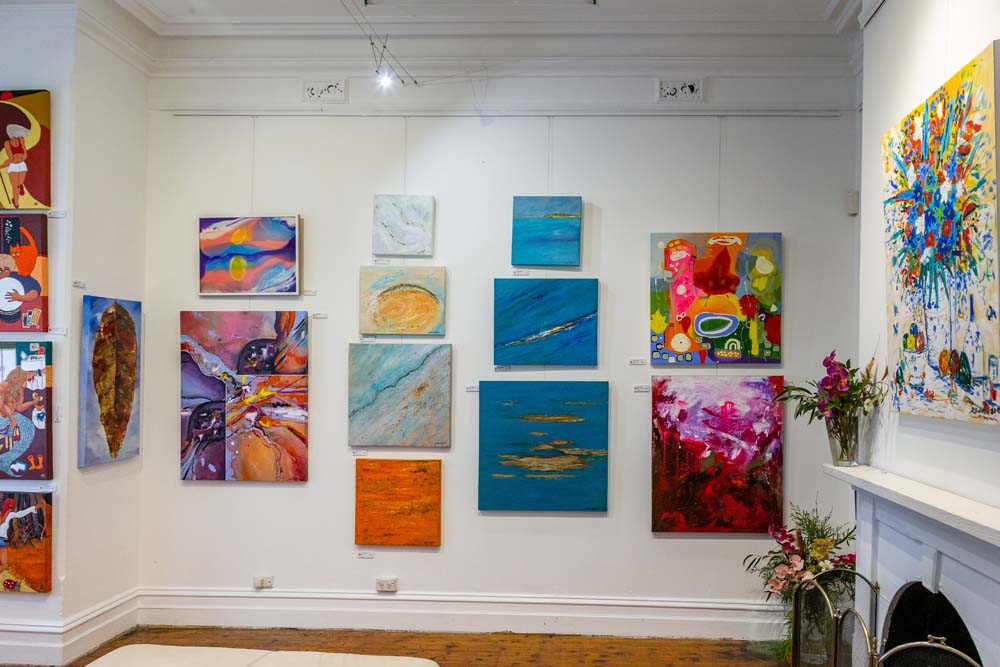 The five exhibition spaces within the building are a series of warm contemporary rooms with high ceilings and polished floors. Original fireplaces have been retained, as has the veranda of this building that was originally a homestead built by William Dunn in 1892. The artists' studios were previously the farm's outbuildings, situated amongst the landscaped grounds.
"We offer the public and art lovers alike the opportunity to appreciate a wide variety of styles from the traditional to contemporary, and exhibits works by professional and up-and-coming artists with exhibitions held on a monthly basis. Our aim is to encourage and host new modes of art while continuing to embrace and respect the ancestry of art," says Yvonne. "At the gallery we have an eclectic mix of styles and genres from paintings, portraits, landscapes, jewellery, sculpture, woodwork, and classes for all ages including a wonderful after school program and school holiday program which we introduced after seeing a niche in the market for it. Our schools offer good art classes but not enough for kids to explore their creativity so we started running the kids classes and they are incredible. We have even had nine year old students selling works at the gallery which is a wonderful achievement."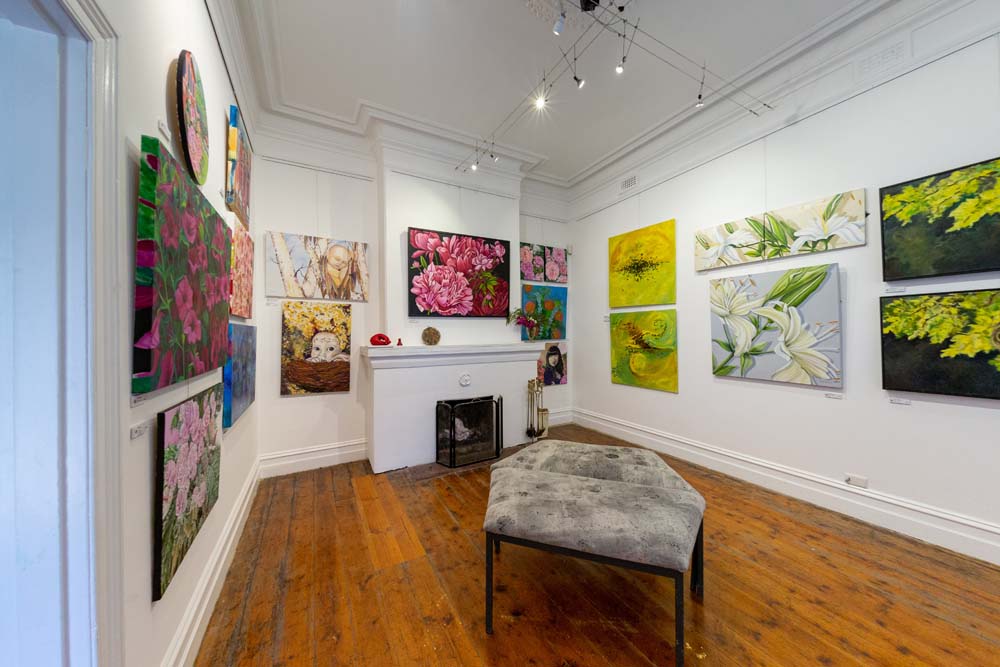 Managing a gallery is not just about looking at pretty pictures as Yvonne can attest.
"It can be very full on here with everything from hanging works of art, curating the exhibitions, to organising classes, liaising with artists and organising showings. We offer coffee and cake in front of the fire as well so visitors can come in and relax in the warmth of our beautiful gallery on these cold winter days," she says. "Being self-funded, we are very proud that we have survived for 18 years and the future looks good with our membership up to over 800 now and our exhibition space booked solidly."
Yvonne loves the impact the gallery has had on disadvantaged groups as well, with many new friends being made through volunteering or just visiting the welcoming art space.
"We have a wonderful sense of community and a lot of people who come here from disadvantaged groups who have little contact with other people. They come and see beautiful art and talk to people and it gives them a new lease on life," she says. "It is very rewarding."
And so one serendipitous moment, when Yvonne and her husband happened to come across this small gallery ten years ago, turned out to be a life-changing find for the artist and photographer.
"When I saw the gallery and wandered in all those years ago, they were so lovely to me and offered to let me keep my printing press here. Within a year I was managing it and I love every minute. This month we have one of the artists I went to University with. Naup Waup is from PNG and has people from his village who have created some wonderful cigar box lids and so we are going to exhibit their work for the first time from August 5 to 30. We also have the Peninsula Print Prize and an exhibition from the Mornington Camera Club," she says. "We have held the Little Archies which are a lot of fun, and have local artists who make jewellery, postcards, woodwork, ceramics, and crafts for sale in our gift shop."
---
Oak Hill Gallery is open every day from 11am till 4pm at
110 Mornington Tyabb Road, Mornington.
Phone 5973 4299.
www.oakhillgallery.com.au