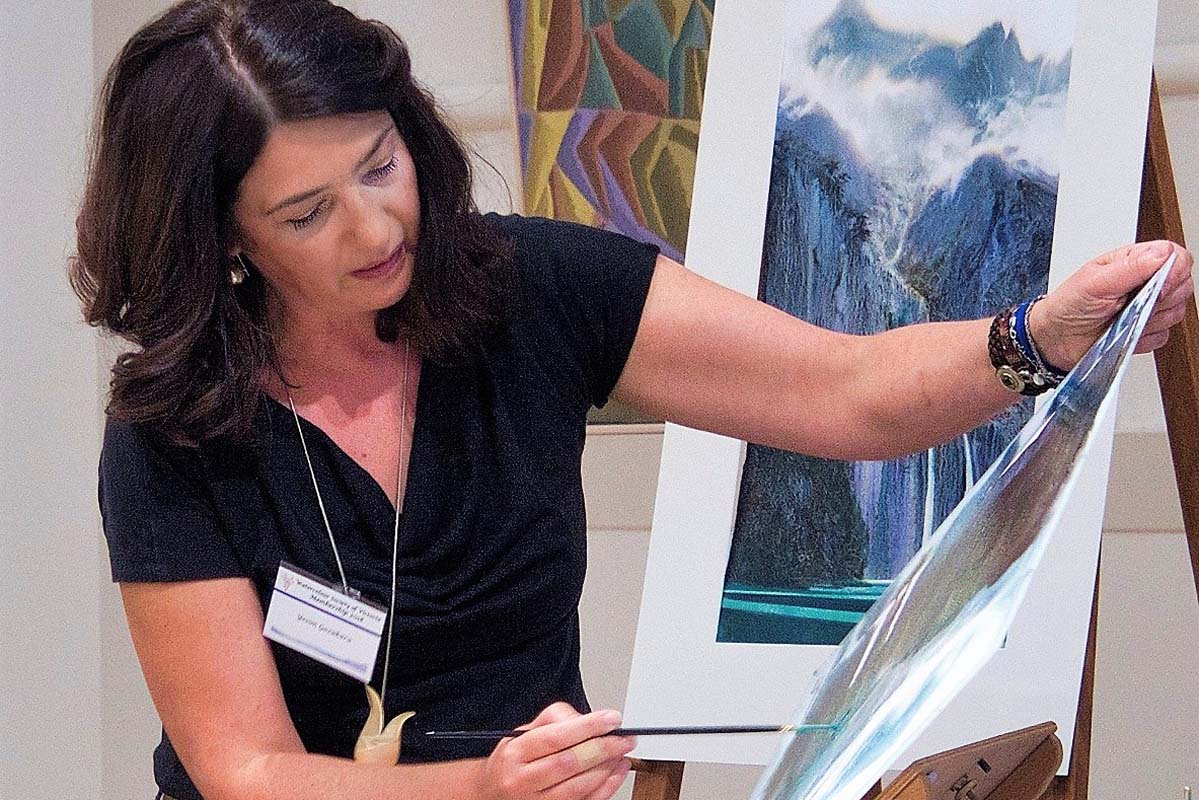 The 50th Anniversary Mornington Art Show will feature renowned artist Yesim Gozukara.
Yesim finds an intimate joy and excitement in creating bold, dynamic, expressive and spontaneous contemporary paintings in watercolour.
Her predominant subjects are inspired from the organic design elements of nature she experienced during her extensive travels within Australia and overseas.
She enjoys exploring this versatile medium by incorporating different techniques and applications aiming to expand the boundaries of the traditional watercolour principles.
Using the quality of watercolour pigments to achieve different textural effects which adds excitement, character and dimension into her paintings a hallmark of her work.
Yesim has been pursuing her ambition and painting with passion in her home studio based in Melbourne, while concurrently working as a senior experimental scientist for the last 30 years.
Her paintings have been featured in six solo and numerous joint exhibitions such as the National Art and Sculpture Museum, Izmir, the National Gallery of Victoria, Melbourne and many prestigious art shows, including "The Ten of the Best" category online exhibition at the Camberwell Art Show 2020, and selected as a "Featured Artist" at the CAS 2021 online show. She has won many awards including the "Best Non-Tranditional under $1500" category at the CAS 2021.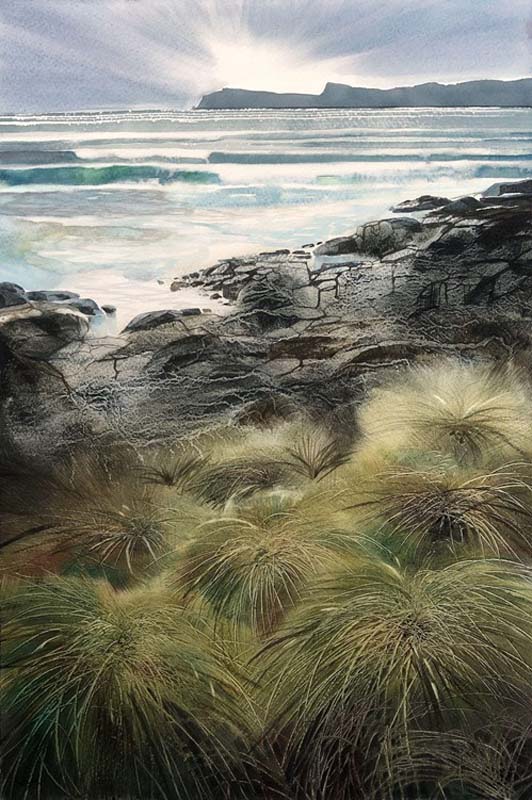 Yesim Gozukara , Cloudy Bay Bruny Island
Yesim regularly provides demonstrations and runs workshops. She provides online classes reaching out to clients located around the world and loves teaching at the Camberwell Community Centre and the Victorian Artists Society.
Rotarian John Renowden said "The Mornington Art show is delighted to be able to present Yesim's work to our community".
The Mornington Art Show will be held at the newly constructed Studio and Community House, Corner of Wilsons Road and Nepean Highway Mornington.
Opening night is January 20th and the show will run daily 10am-5pm up until its final day on 26 January, Australia Day.