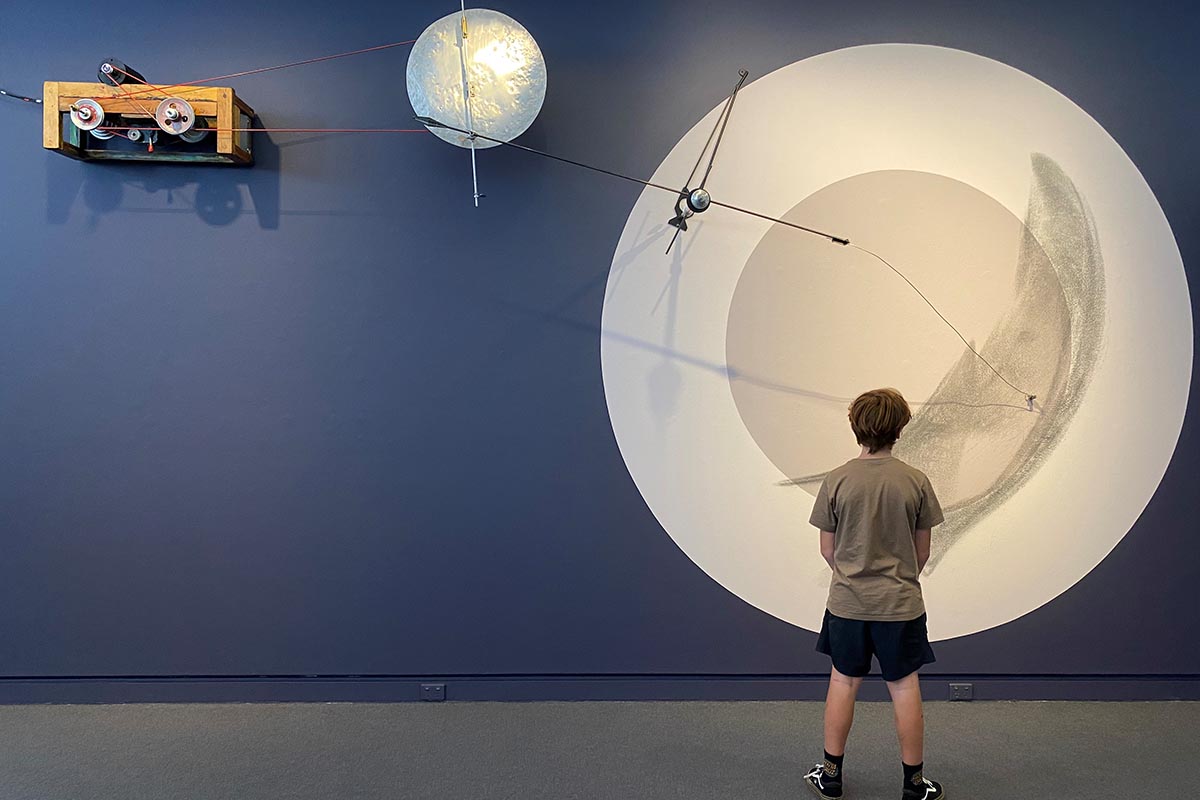 Cameron Robbins – 'Wall Drawings'
Mornington Peninsula Regional Gallery has some wonderful experiences for families over summer! Pop in to the Gallery to see 'Wall Drawings' by 13 contemporary artists, including Cameron Robbins' solar powered drawing machine.
In January, Seaford artist Tinky will present Mini MP – a miniature art trail across the Peninsula. Countering the tradition for public art to be large, overt and highly visible, this project encourages intimate art experiences in unexpected places. Throughout her practice Tinky works with miniature figurines and vintage objects to create humorous, playful scenes. Works will be created in response to the local, unique, natural environment serving as a reminder of the fragility of our environment and the need to conserve and protect. From Cape Schanck to Mornington, front beach to back, you'll come across her works in lighthouses, windowsills and beach boxes.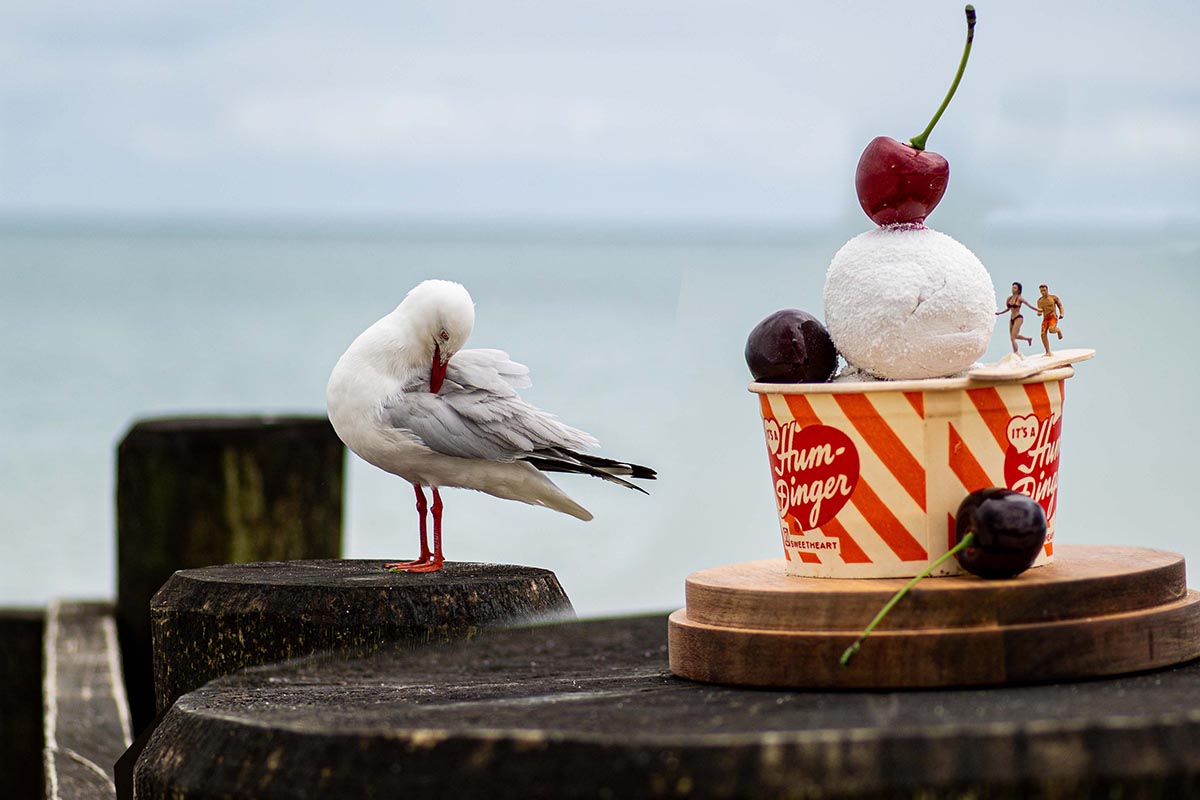 Tink Wills – 'Beach'
The project will be complemented by hands-on workshops at MPRG in January, where children can create their own miniature work. For clues about the hidden locations and more information, keep an eye on the MPRG website or pop in to the gallery to pick up a map!
Families can also visit the Mornington Peninsula Regional Gallery and pick up a free 'MY MPRG' kids activity booklet designed by Melbourne artist, designer and illustrator Beci Orpin. Children are invited to browse through artworks in the current exhibition and use the activity booklet to enhance their gallery experience. Included within the booklet is a fold-out poster, which invites children to seek inspiration from artworks in the MPRG collection and curate their own gallery exhibition.
Check out the MPRG website for more info about their exhibitions, Mini MP miniature art trail, pre-schooler program Young at Art and school holiday workshops and more!