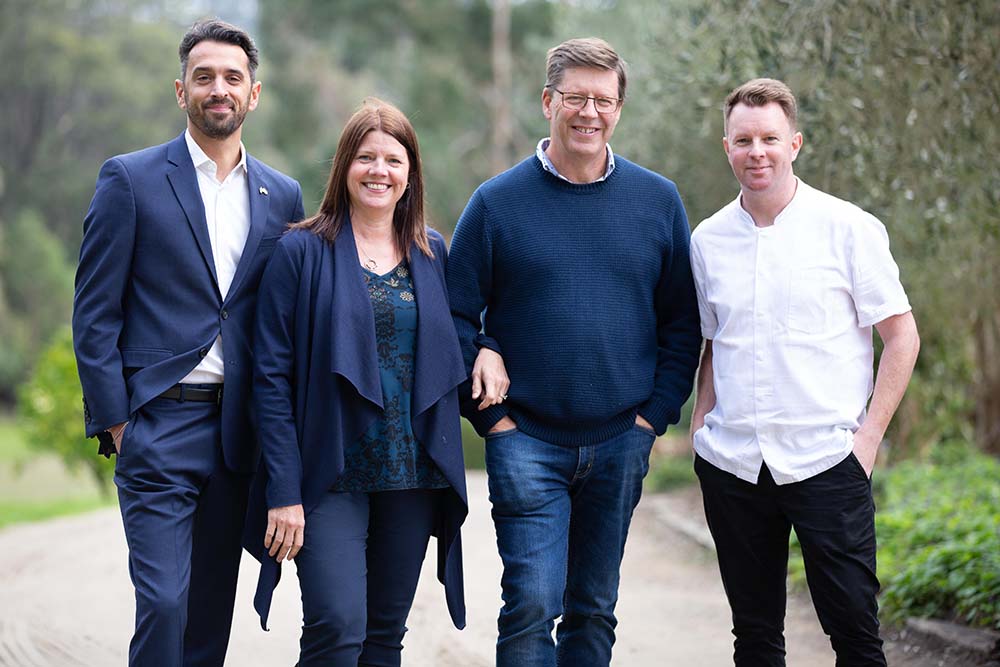 Award-winning Mornington Peninsula winery and fine dining restaurant Ten Minutes by Tractor (TMBT) re-opened the doors to their restaurant in November following a lengthy absence from the regional Victorian dining scene.
The much-anticipated opening comes nineteen months after a significant fire forced owners Martin and Karen Spedding to close their beloved venue after twelve years of service and rebuild.
The refreshed restaurant building features a new kitchen, chef's table, private dining room and outdoor terrace. A new cellar door and wine gallery space are also due to be opened on the same site in early December, and next year respectively.
Driven by their unequivocal passion for fine wine and food, and a determination to take the offering to a whole new level, Martin, Karen and the TMBT team are excited to open a re-imagined restaurant space created within what was the original apple orchard cottage on the property.
Executive Chef Adam Sanderson will be leading the charge in the kitchen. With 22 years' of experience under his belt including time at The Fat Duck (Brae, UK), Gary Rhodes (London, UK), Noma (Copenhagen, Denmark), and more locally Cutler & Co and Bistro Guillaume, Adam will bring a fresh approach to the five and eight course degustation, and à la carte menus, drawing inspiration from produce that is grown on the Mornington Peninsula.
"It's important the menu is attractive, fun, stimulates people's senses, focuses on the highest quality local produce and i,s above all, honest in its approach," said Sanderson.
"Our menus will reflect what is available seasonally week to week from our local farmers and producers with whom we work very closely and continuously to build and grow strong relationships. We will also reach out and source produce from wider areas throughout Australia.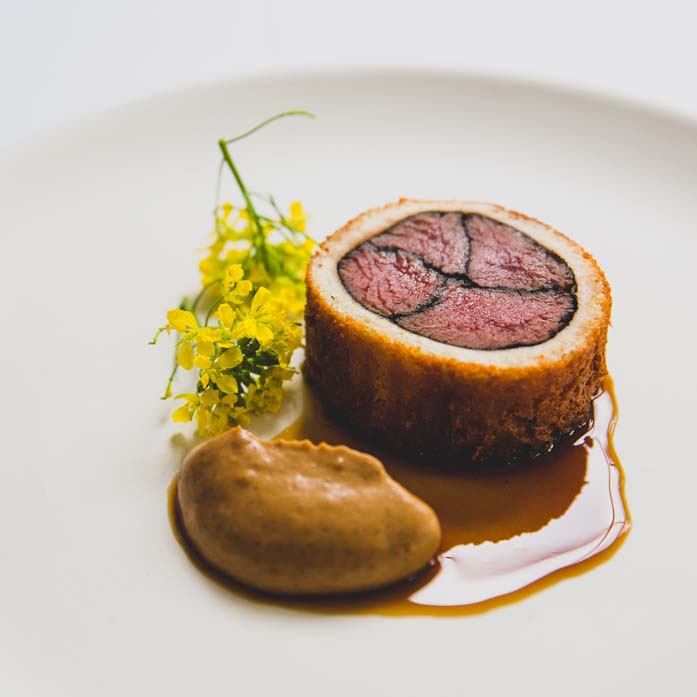 "Our kitchen team forage and gather from the coastline, the rolling hills, and our kitchen garden in Main Ridge, which gives us the opportunity to discuss and generate ideas for dishes and continually evolve our menu.
"Although what we cook in the restaurant will always be heavily inspired by our region, we will not limit ourselves," said Sanderson.
Examples of dishes you may find at Ten Minutes by Tractor include kangaroo en croûte, caramelised cauliflower, black cherry, and grilled greens; slow cooked Bundarra pork belly and loin, smoked eel, kohlrabi, elderflower, green mizuna; roast Eugowra quail, blueberry, beetroot, sickle pod, liquorice; and to finish, fresh peas, compressed cucumber, buttermilk ice cream with green pine cone.
The new menu will be served by a highly experienced front of house team, overseen by Restaurant Manager Jacques Savary de Beauregard, ex Home House and the Cinnamon Club (London, UK). Jacques, an advanced member of the Court of Master Sommeliers, joined the Ten Minutes by Tractor team for a brief summer stint six years ago, and never left.
The re-imagined restaurant space will have the same aspect as the original and has almost been completely rebuilt. Notable features include, increased seating (30 additional) and a multitude of dining spaces; the main restaurant, a private dining room seating 24, a six-seater chef's table, plus a new outdoor terrace to enjoy the vineyard views.
The fit out, designed by COX Architecture, features vertical timber touches, stone, olive suede banquets, hints of brass, a black spiral staircase to the new wine cellar, and a solid oak dining table in the private dining room designed by renowned Melbourne craftsman Damian Wright.
The original cellar door has now been fully converted to a restaurant bar, and the new state-of-the-art kitchen, designed by Chris Love, will be completely open, compared to the closed-off design of the original.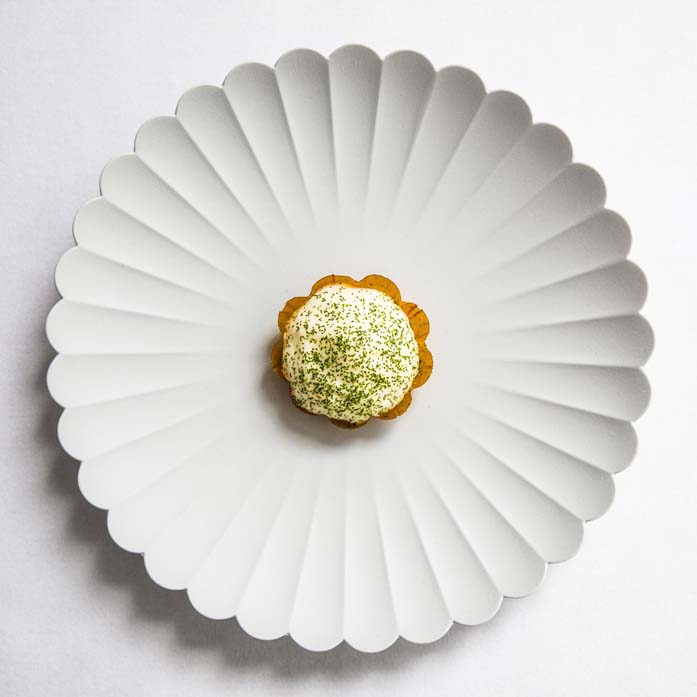 "We want every visit to our cellar door and restaurant to be the beginning of a great journey, an experience that is memorable, and where you feel at home and amongst friends," says owner Martin Spedding.
"Our restaurant wine list will continue to provide an opportunity to explore the breadth and depth of wines and the varieties grown on the Mornington Peninsula and other premium cool climate regions in Australia and from around the world.
We are very proud of the role we have played as a winery restaurant to feature not only our own wines, but those wines from other producers who share the same focus on quality and terroir as we do," said Spedding.
A range of wine tasting experiences will be available at the new cellar door, including access to museum release wines, a private tasting room and tours of the newly planted high-density vineyard which the restaurant overlooks.
The new cellar door will also include a wine gallery to be opened next year, which will be home to a collection of unique historical objects and documents detailing the Australian wine journey and the establishment of the wine industry on the Mornington Peninsula.
---
Restaurant opening hours are Wednesday to Sunday (lunch), and Thursday to Saturday (dinner). The Cellar Door is open daily from 11am – 5pm.
Ten Minutes By Tractor is at 1333 Mornington-Flinders Rd, Main Ridge
Phone: 03 5989 6455
www.tenminutesbytractor.com.au