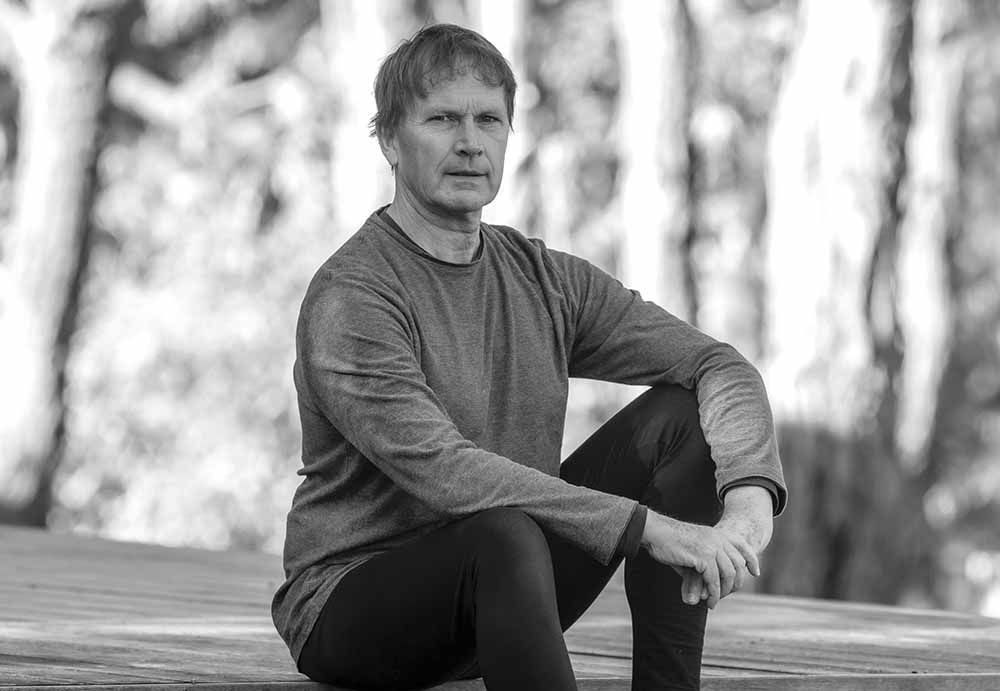 By Melissa Walsh Photos Gary Sissons & supplied
It originated in ancient India, became popular in the west in the 20th century and literally means "to yoke" and "concentration". It is the ancient practice of yoga and it is still surrounded by a certain mystery. Yet yoga is a lot simpler than most people realise. It is a practice that aims to join the mind, body and spirit, and is not about being ridiculously flexible or standing on your head as yoga instructor and director at Silverleaf Yoga, Robin Anderson, explains.
"Yoga is a way to keep the body active and has a secondary effect that reduces stress simply by its actions," said Robin, who started practising Iyengar Yoga in 1992 and trained under senior teacher Glenn Ceresoli two years later. "I was introduced to yoga by an ex-girlfriend years ago. I had been a runner and was suffering with knee problems and joint issues which stopped me from running. I came to a yoga class and felt good after it. I was one of those people who were stiff as a brick; I couldn't touch my toes, and yoga gave me flexibility. I was the original hunchback but I got my spine straight and started to feel more energetic and, also, emotionally and mentally healthier."
Robin demonstrates flexibility of yoga poses.
The type of class that Robin was "dragged along to" was precise and accurate which turned out to be the perfect modality for him.
"It was Iyengar yoga, named after B. K. S. Iyengar, that has an emphasis on detail, precision and alignment in the performance of posture and breath control. This was perfect for me and the yoga I concentrate on in my studio, helping to gain strength, mobility and stability," said Robin. "Iyengar yoga often makes use of props such as belts, blocks, and blankets, as aids in performing the postures."
Starting the purpose built yoga studio on the Mornington Peninsula was a no-brainer for Robin, who had spent a large amount of time on the family property in Red Hill where they run a nursery.
"We have ten beautiful acres here and I figured this was the best place to build Silverleaf Yoga," said Robin, of the stunning brick building that looks out over undulating hills covered with gum trees.
"We are also proud to run the anti-gravity yoga classes, utilising hammocks that allow weightless poses to be done. While it can take a couple of classes to get used to the hammocks, there are so many benefits, supporting classical poses but taking the weight off the joints," said Robin, who has students ranging from 20 year olds to their 80's. "Yoga is not difficult. It is a gentle way to get the body to become more flexible and improves strength and balance which make every day activates easier on the body."

After building the studio in 2012, Robin says the response has been wonderful.
"We have really created a beautiful place here for people to come and learn about yoga, have some time out and, in the process, learn to be in the moment," he said. "Our classes go for about two hours, giving everyone time to really decompress and practice the art of mindfulness as it naturally happens when doing a pose."