By Melissa Walsh Photos Yanni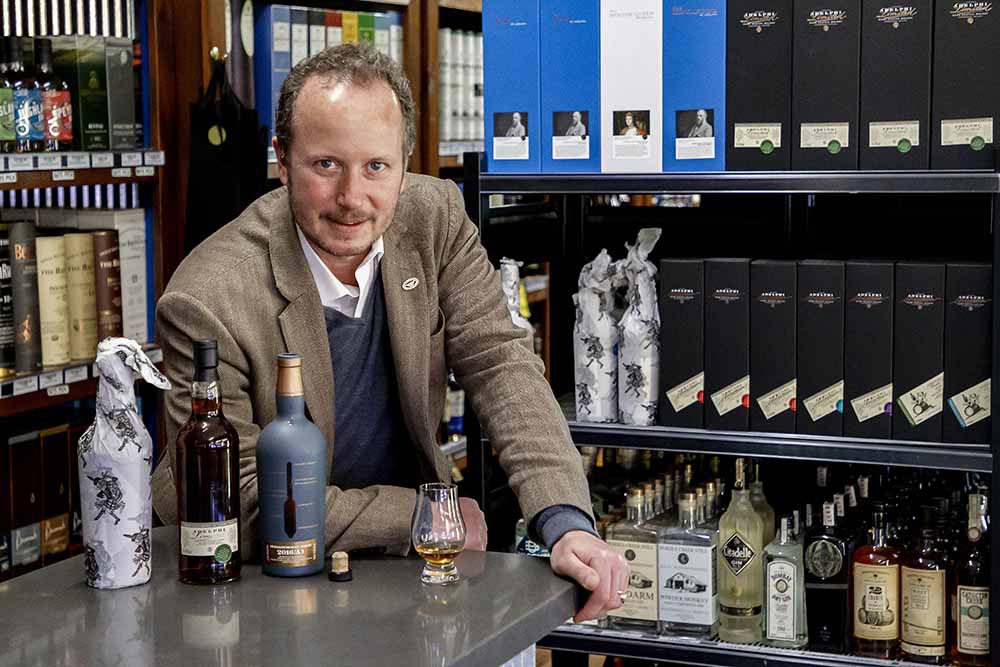 When you have a grandfather who is credited with pioneering Scotch whisky, it's a pretty safe bet that you might be involved in the alcohol industry at some stage of your life. That could not be truer of Alex Bruce, the managing director of Adelphi, the independent bottler which also owns Ardnamurchan distillery on Scotland's west coast. Peninsula Essence talks to Mr Bruce about his family ties, association with alcohol and how he found his way to the Mornington Peninsula.
"My grandfather was Andrew Usher Sr, who is credited with pioneering blended Scotch whisky," said Mr Bruce, who has flown all the way over from Scotland to host a Scotch whisky tasting event at Seabreeze Cellars in Dromana. "My father, the Earl of Elgin was one of the original patrons of the Keepers of the Quaich and has been a global ambassador as such. I decided I wanted to have my career in Scotch whisky after coming out of university in the early 90's.
I was doing a third year placement and got a job in the marketing department at Remy Martin in Paris which, as you can imagine, was hard to take – working on the Champs Elysees. Yet I still wanted to have a career in Scotch whisky with the heritage of my family."
For Mr Bruce, being brought up in a family environment with very fine wine and whisky had a definitive impact on his future.
"Although my father didn't have any direct contact with the distillery, on mum's side there was a big whisky influence dating back to the mid 1800's with her family name, Usher. The original family members were all grocers in those days and would buy aqua vitae, which is a strong distilled alcohol. They would market it through their stores and it was the very early days of branding. Andrew Usher would put it into casks and mature it that way," said Mr Bruce, who remembers playing in the shops as a child. "As a kid growing up, I remember setting up a pretend shop with my brother, using the discarded boxes and we pretended to sell whisky. There was always a feeling of having whisky around you."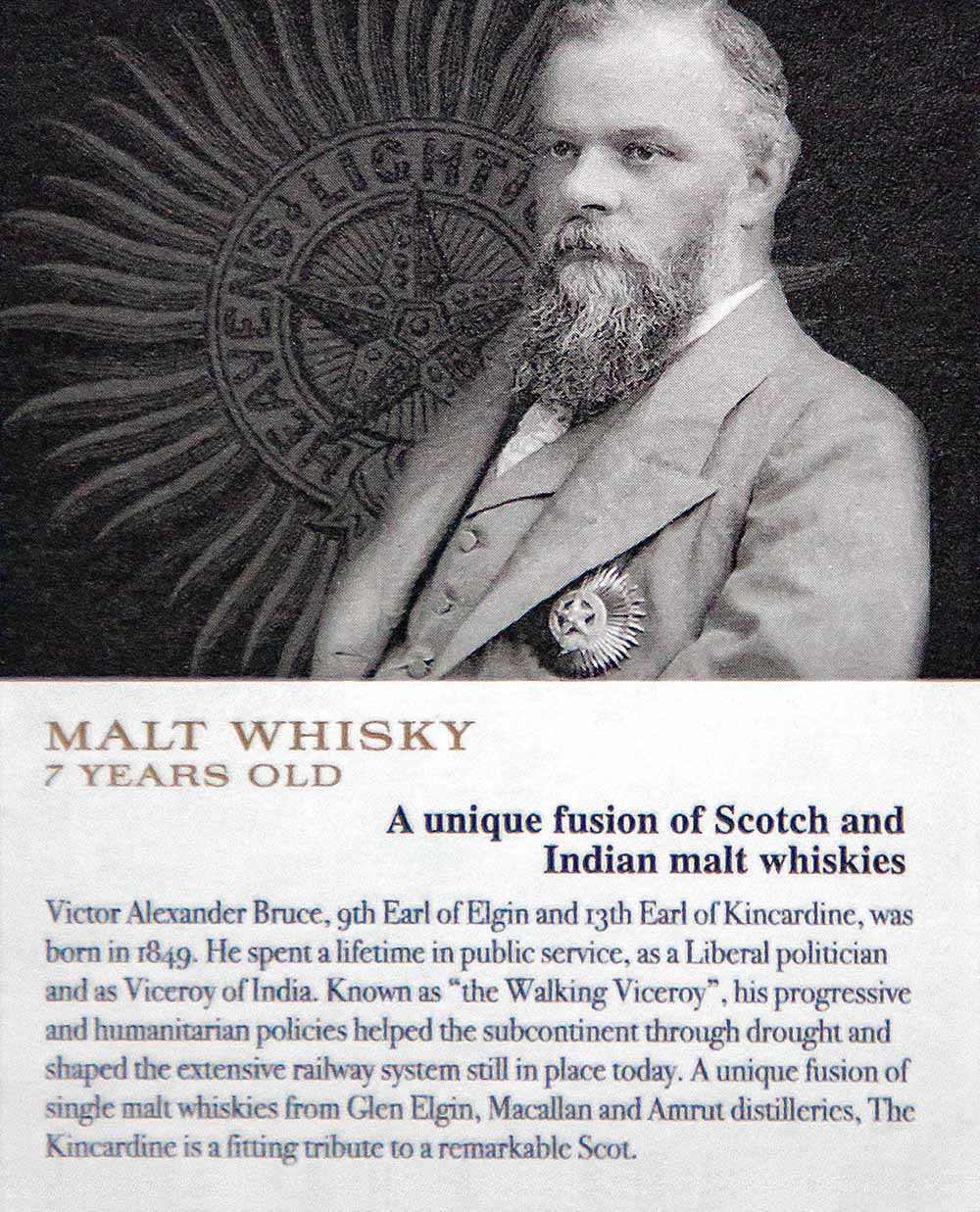 While he grew up in a whisky-loving family, it wasn't until after university that Mr Brook started to acquire a taste for the liquor.
"When you are a student you go for the cheapest drinks. One day I was skiing with my best friend whose father had a whisky shop in the highlands. I remember coming off the slopes and his father shouted us two whiskies – mortlach and linkwood from the old flora and fauna series – and I was hooked," he said. "I wanted to come back to Scotland after Paris and do Scotch whisky but it has always had its ups and downs and we were coming out of a down but it still takes five years to be ready for sale. I got a job with a wine and whisky company and worked in the wine side for about three years. To expand the business, I wanted to buy some special whisky for retail and I went to Adelphi. That sales meeting turned into a job interview and I haven't looked back."
Starting out, Adelphi had two casks and 300 bottles and Mr Bruce was working from home on his own.
"It was 2004 when I began to establish the Adelphi name among whisky connoisseurs around the world and, three years later, we started to think about building a distillery to complete the full circle and service for the ever-growing demand for Adelphi's whiskies," said Mr Bruce of the distillery that would be built by 2014.

"The first bottling was released in 2016 and all 2500 bottles available throughout the world were sold overnight."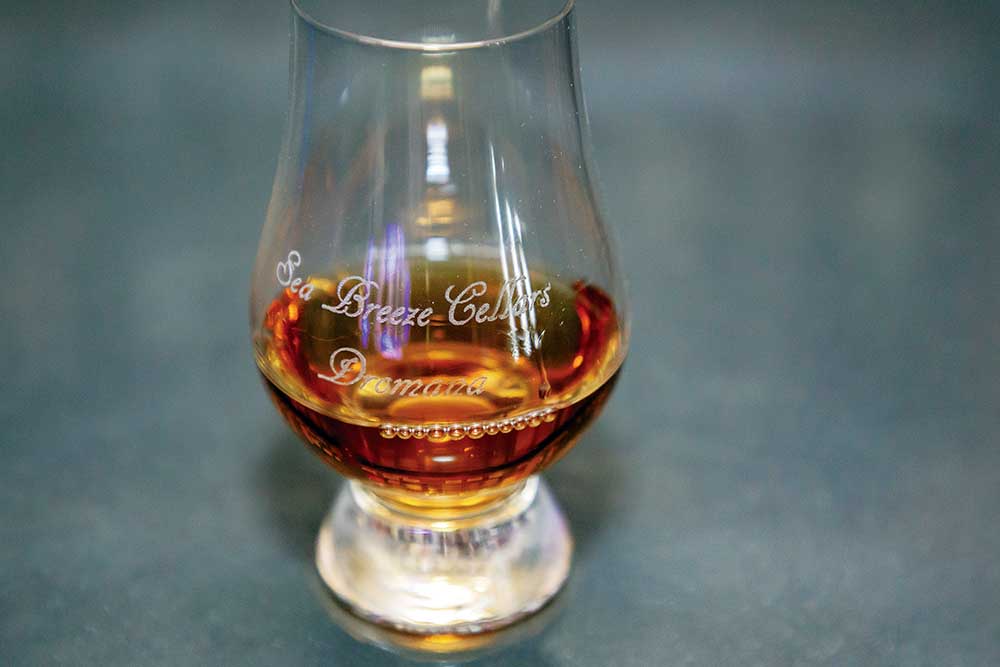 To be part of the design and planning of the new distillery in Ardnamuchan has been one of the highlights of Mr Bruce's career, bringing the family heritage full circle with a focus on renewable energy resources in a spectacular location in Scotland.
"We use 100% local and renewable energy sources and have the capacity to produce 600,000 litres of alcohol per annum," said Mr Bruce. "Our distillery is set in the most westerly peninsula of the British mainland. Even my sister works for Adelphi now."
When it comes to drinking whisky, Mr Bruce has a simple philosophy.
"It's good if it tastes good to you," he said. "That's the only way to tell. Our whisky is easy to drink and exciting. It doesn't matter where it comes from or how old it is. It is all about the flavour."
At the Adelphi distillery, the team identify a small number of casks that have produced the ultimate whiskies.
"The criteria for selection include rarity and maturity, but above all flavour," said Mr Bruce. "Adelphi whiskies are both rare and sought-after; these very special casks are so rare that, on average, Adelphi accepts a mere 4% that is offered. Each single cask of whisky matures its contents very differently, imparting its own character to the whisky it holds and, as a result, there are never two Adelphis quite the same."