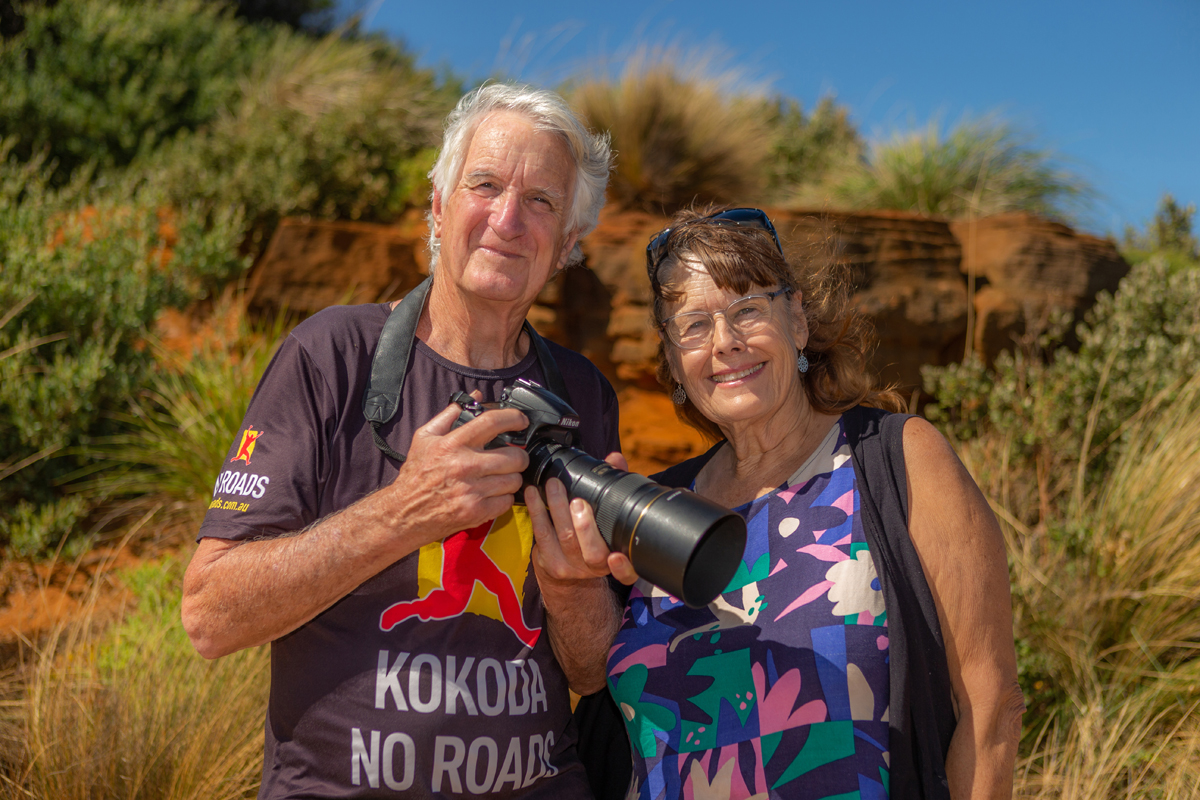 By Muriel Cooper Photo Gary Sissons
Multiple award-winning natural history filmmakers David Parer and Elizabeth Parer-Cook love the Mornington Peninsula so much that they've decided to make it their permanent home. From their Emmy award-winning film on Orcas, 'Wolves of The Sea', narrated by Sir David Attenborough, to living in the Galapagos Islands for two years, David and Liz have worked in some of the most beautiful and remote places on the planet. So why the Mornington Peninsula?
They initially chose the Peninsula when they worked at the ABC Natural History Unit in Elsternwick. Liz says, 'We love the beaches, we love the bush, and when you're close to the sea, you have that sense of space, and with all the leafiness, you have all the birds down here that you don't see in the city. You have the superb fairy-wrens they're absolutely gorgeous little birds. There are two birds in particular in our area; the musk lorikeets, which visit our flowering gum and the Eastern Rosellas, which come for all the seeds.'
David and Liz have a large family of Australian noisy minors. Two nest in their lemon tree and their young call out constantly. 'It must drive their parents nuts,' says Liz, laughing, 'because it drives us nuts.' They have a bluetongue that lives under their deck, lots of skinks, and a year or so ago they had a koala in a nearby tree.
Extra special to them are the weedy sea dragon living under Flinders Pier and Portsea Pier, which you can see giving birth.
Then there are the spider crabs, the subject of a spectacular underwater film made by David and Liz off the Sorrento Pier. 'When you see hundreds of thousands of spider crabs piled up in mounds, and then the stingrays coming in to gorge on them, that is amazing,' Liz says. 'Anyone with a snorkel can see these. I think we forget how special our wildlife is here. There are echidnas.Walking our dog near a creek, we saw a couple of yellow-tailed black cockatoos, and regularly we hear kookaburras there.'
David reminisces about one of the most extraordinary experiences they have ever had.
'In1988, just after we'd completed the six-part series 'Nature of Australia, we were just about to set off on a twelve-month trip around the world just taking stills, leaving the movie camera behind. We got a phone call from a friend saying, "The paper nautilus are in!" The paper nautilus is a very mysterious animal, and very rare – a cephalopod (like an octopus) with paper-thin shells. The theory is that they ply the circumpolar current around the Antarctic, so for many years, they're off in wild water and never seen, and then they'll suddenly turn up out of the blue.
''That June, there were tens of thousands of them. There were big rafts of them on the beaches at Portsea and Seaford. We spent about a week photographing them and got some amazing pictures.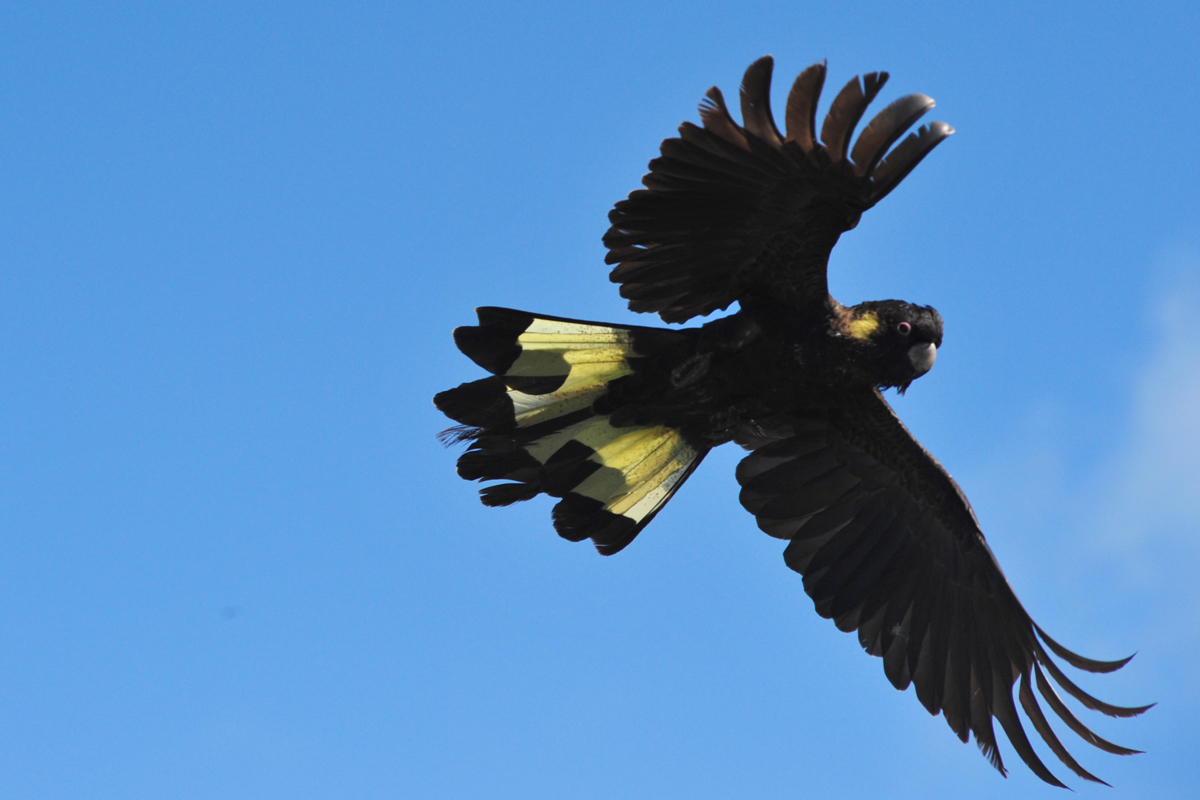 'There's a bird, the bar-tailed godwit, that flies from the Arctic across the Pacific to Western Port Bay and does not land for over ten thousand kilometres. I think that is one of the most extraordinary things.
'The thing about the bays is that it's got these little jewels, Pope's eye, for example, is a person-made island to put armaments on; that's just loaded with fish. People can snorkel around; you don't need diving gear. It's a miraculous place.'
It's not all fair-weather diving for David and Liz. They were filming fur seals giving birth off Phillip Island and decided to quit when they saw a seal with what Liz described as 'A ginormous bite out of its side. We suddenly decided it was way too rough to film anymore that day.' She laughs, saying there used to be a great white shark that lived around that area.
As hard as it is to pick a favourite animal or bird to photograph on the Peninsula, David chooses the paper nautilus. 'It's so typical of wildlife,' says David. 'It suddenly came out of the blue and was totally unexpected, and it's never happened since.' David and Liz say they are always prepared to drop everything at a moment's notice and scramble when an opportunity presents itself, like the march of the spider crabs in perfect conditions, which is unusual.
Liz chooses the superb fairy-wren. 'They're so common here and so beautiful – small but mighty. They're just exquisite.'
David and Liz are staunch conservationists and applaud the saving of the mangroves in Westernport Bay, the breeding grounds for so many fish. Liz says habitat is lost every time a housing development is built on the peninsula. 'Even though there are so many rules and permits, they take every tree and developers don't pay the fines. So constantly our vegetation is being degraded. The corridors for koalas and other animals to move from one place to another are being destroyed. The freeway opens up the peninsula and if the infrastructure isn't there, from our perspective, you can just see that the developers win.'
On the brighter side, David notes that the rains from successive La Nina's have revitalised insect life. 'But I wish people wouldn't use chemical herbicides and insecticides.'
'We know there's all these extinctions, both on the land and on the sea,' says Liz, 'but there are all these 'hope spots', reserves, national parks, land set aside by private individuals, so there's hope. And we're pretty blessed living on the peninsula.'
You can watch David and Liz's spectacular work with wildlife around the world on their website or YouTube channel.
---