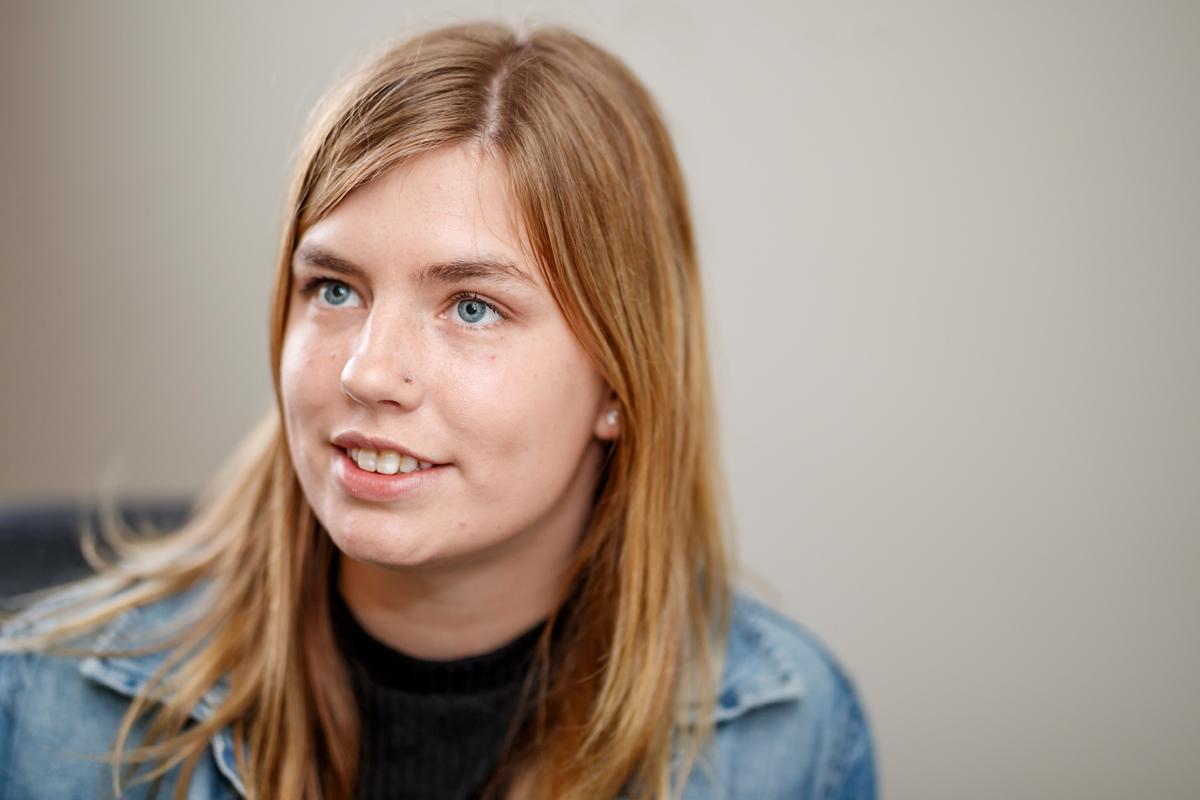 By Andrea Louise Thomas Photos Yanni
Dating is a tricky business. It brings up all kinds of questions about self and other. It challenges a person's confidence. Am I good enough? That dreadful question inevitably rears its ugly head. Insecurity is part of being human, but dating can amplify fears. Communication is critical, but difficult when overwhelmed. All this is hard for anyone, but for a person with disability, dating is even more fraught. Fortunately, there is help.
Date-Ability is a nationwide standardised program for people on the NDIS. It teaches individuals with disability the secrets to successful dating. The aim of the program is to build romantic intelligence. All instructors are qualified counsellors. They teach participants about self-awareness, dating etiquette, boundaries and consent, online dating and warning signs, understanding sex and sexual wellbeing. Participants leave the program with a practical toolkit for dating.
"People with disabilities face more barriers to dating due to lack of opportunity or education. Once people reach adulthood, it is much harder to form connections. People with disability may not have the opportunity to form those connections at work or in social settings," says Angel Singer-Kling, a workshop facilitator who has been with Date-Ability since its inception.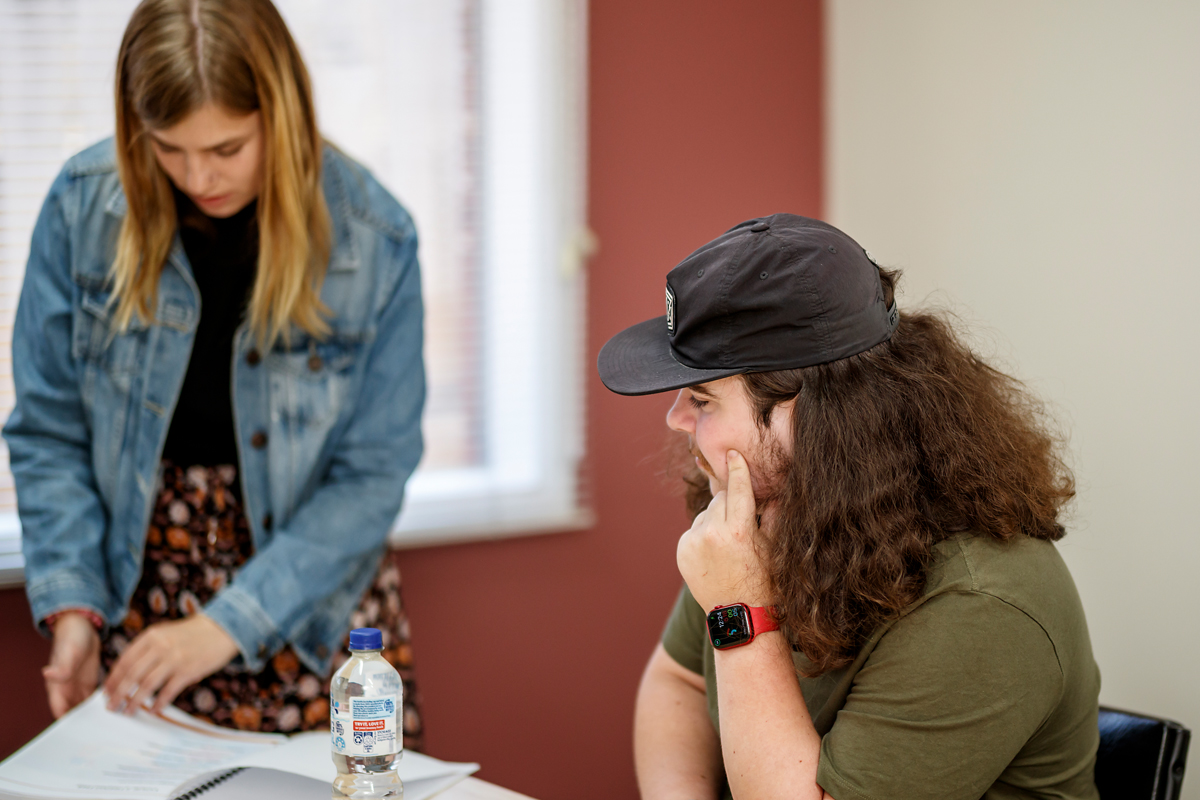 The Date-Ability Project started in April 2020. It was designed by Cheryl Drury, director at First Step Solutions. The Adelaide-based company started out offering financial literacy programs to people with disability. Then, Cheryl discovered many of her clients were victims of online romance scams or were being financially abused by dates or partners.
"Clients often had trouble asserting their financial boundaries in different scenarios. This also extended to other areas of their lives. They often had trouble communicating their emotional and physical boundaries so the idea to deliver a group program that focused on healthy relationships and boundaries was created," Angel says.
"Because Cheryl flagged the financial abuse issue, one of the things we talk about is money on dates because it's common that someone will go out on a date with a person with disability and get them to pay for everything or ask them for money. We encourage clients to predetermine who is going to pay and communicate about money," she says.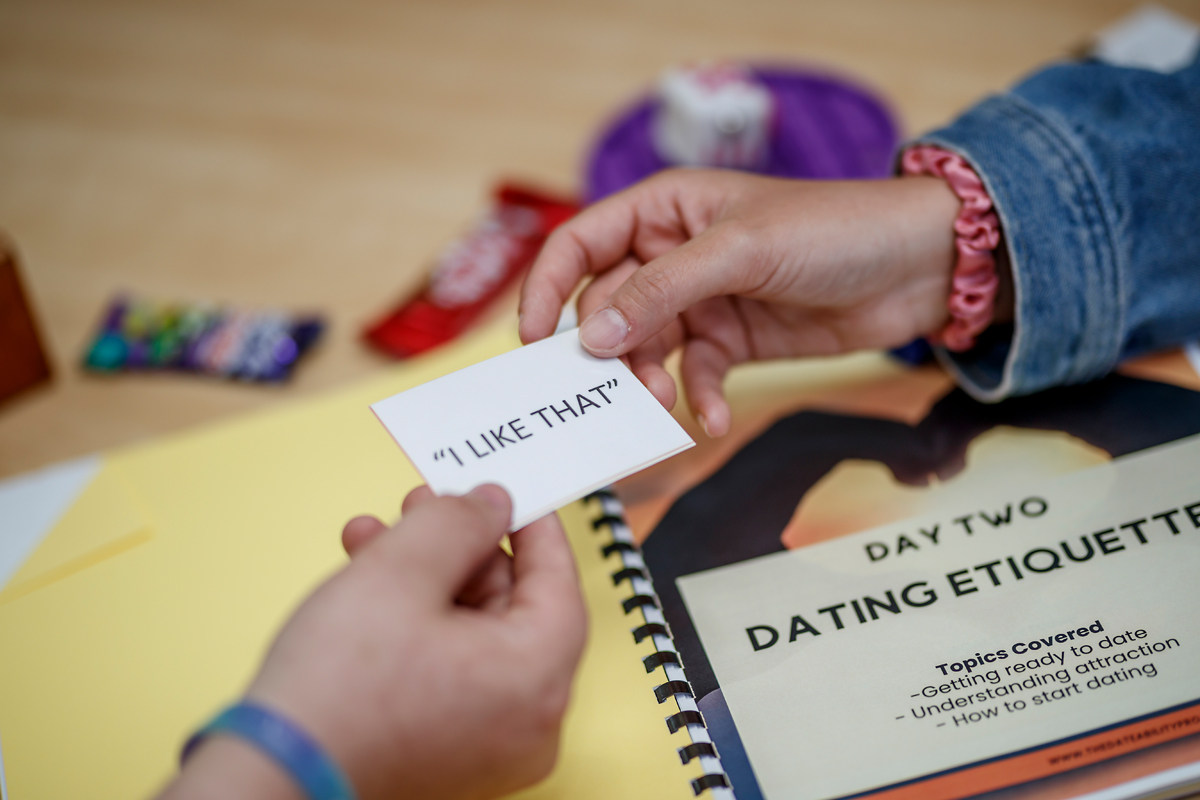 First Steps Solutions' programs started off in Adelaide, but when word of the programs got out into the disability care sector, the team quickly realised there was a demand in all states. Date-Ability classes are currently run in Adelaide, Sydney, Melbourne and Brisbane. Demand is growing. Roughly 800 clients have benefited from this program alone.
Every group is slightly different, but they try to match clients of similar age. This has allowed friendships to form, discussions to flow more easily and sometimes romances slowly blossom in the safety of the classroom. Youth groups and all age groups are available.
The themes in this program are applicable to all ages and abilities. Angel says she's had participants from teenagers to people in their seventies in her classes. It's never too late to learn about dating and romance. Date-Ability aims to give people the knowledge and skills to negotiate one area of life few people ever get practical information about.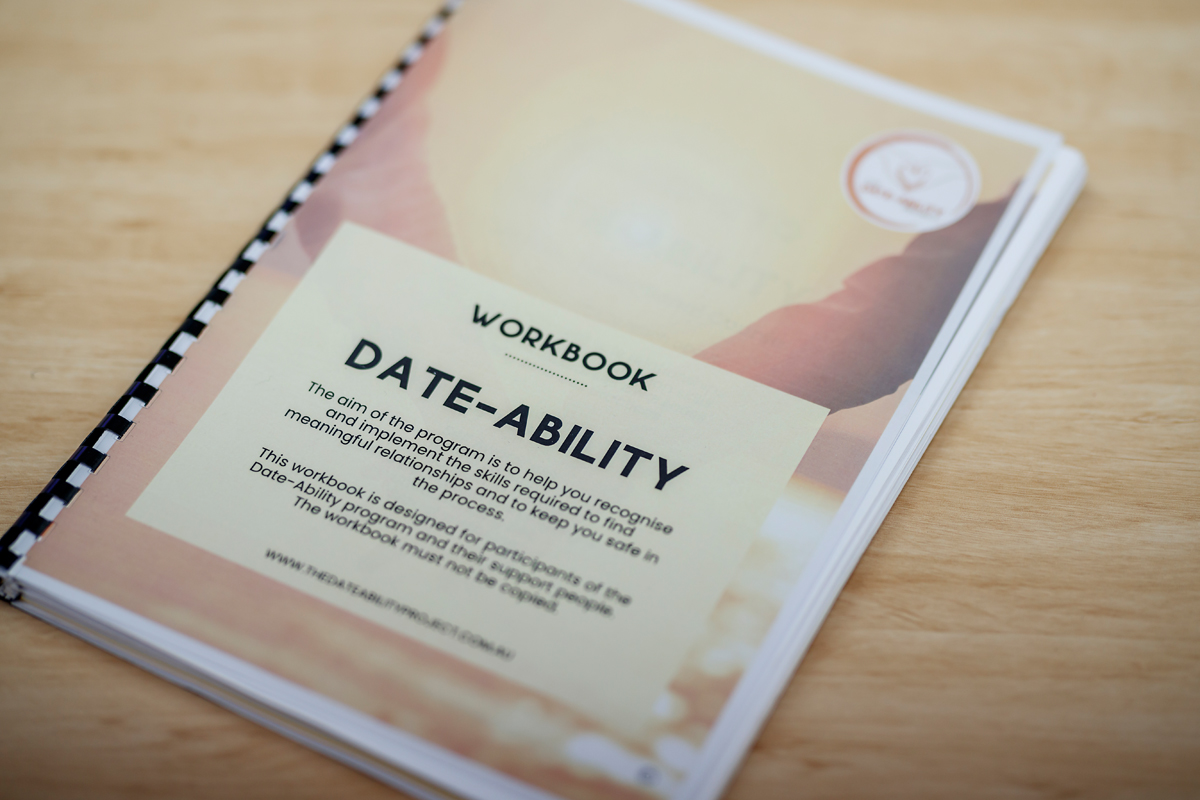 In Frankston, a small group of participants has started their journey. Angel flew across from Adelaide to get things going, introducing the program and co-teaching with a local colleague. Everyone takes away something different from the program.
"The relationship pyramid was interesting to me – the different ways in which we relate to people and where they sit in our social order. The intimate partner was at the top of the pyramid. I'm hoping to fill that spot," 20-year-old Frankston participant, Alex Danis, says with a chuckle.
There is a wide spectrum of dating experience in the groups. There are participants who have never been kissed and ones who've had lots of relationships or been married and divorced or widowed. Frank discussion about sex and sexual wellbeing are a key component aiming to keep participants safe and knowledgeable.
"To boost date-ability, it's important to have good self-awareness, know what is being sought in a partner and having clear boundaries. Improving communication and listening skills are also vital as well as learning to pick up on non-verbal cues," Angel says.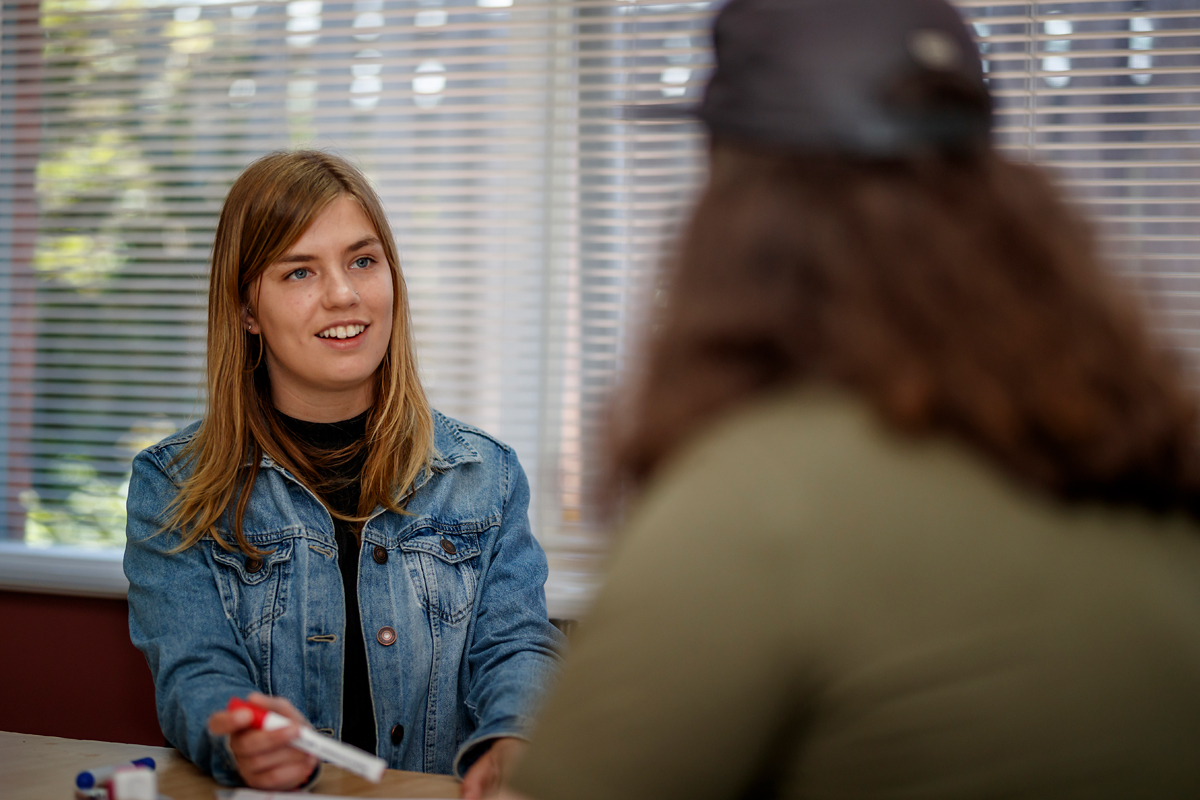 Classes run for two hours over a six-week period. All participants have a workbook to follow along with the weekly presentation and consolidate learning. They take it home at the end of the program. During workshops there are games and interactive activities to accommodate all learning styles and improve communication skills.
"What we hope people take away from the program is a better understanding of themselves, how to develop meaningful relationships and how to go about that safely. Everyone deserves a chance to fall in love and embrace who they are," Angel says.
She is always excited to empower clients to advocate for themselves and be aware and conscious of what is fair and reasonable in dating. After the program, participants fill out a feedback survey so the program can evolve and improve, but it's the incidental stories of love blossoming after the program that warms Angel's heart.