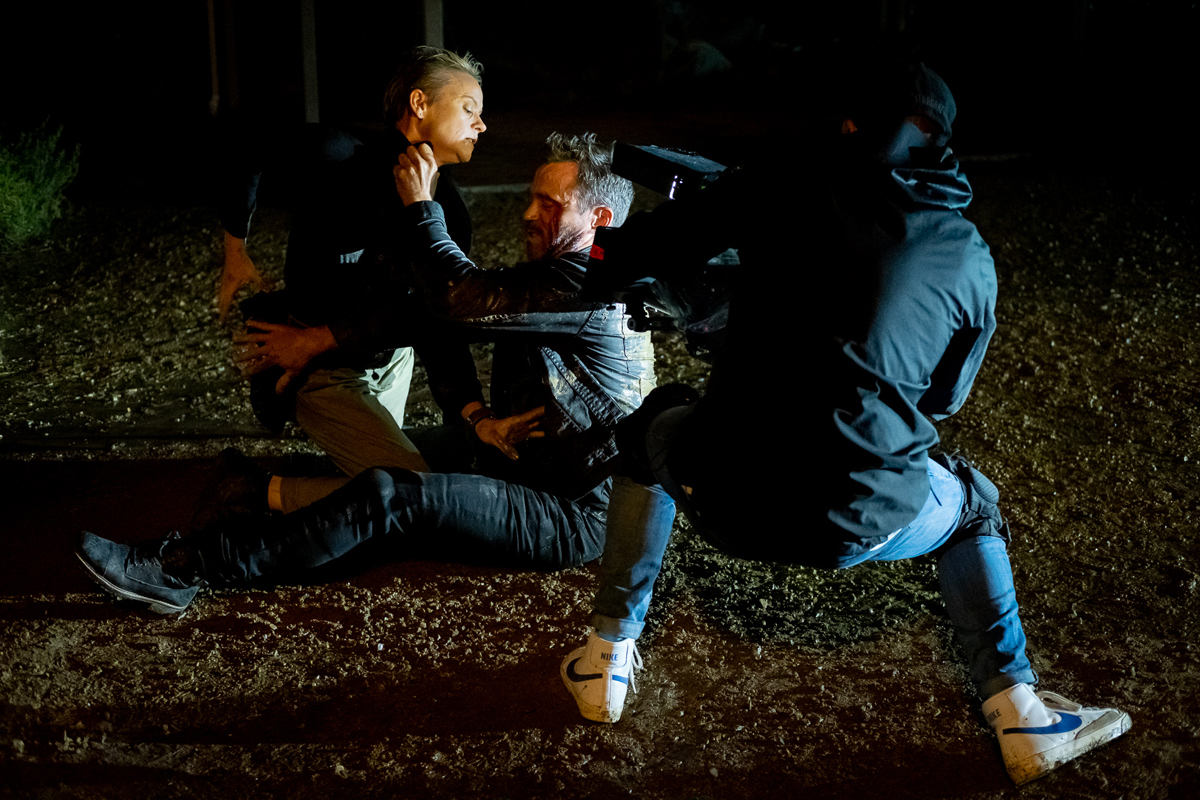 By Andrea Louise Thomas Photos Yanni & Alistair Johns
A crane camera descends through gum leaves to reveal a Tyabb cemetery sunrise, setting the scene for what is to follow: a taut, pacy, deadly psychological thriller. Darklands, a feature film written and produced by Mount Eliza couple, Christopher Gist and Sarah Mayberry, is shot entirely on the Mornington Peninsula, yet it's not the peninsula we know and love; it's somewhere much darker.
Gun shots echo at a high school campus. A police officer, who has just dropped off her son, is present, but fails to act setting off a chain of events both shocking and deeply moving. Chris' screenplay examines identity, moral choices and the chilling consequences of being an armchair critic. The dialogue crackles, the story hooks viewers and keeps them guessing from start to finish.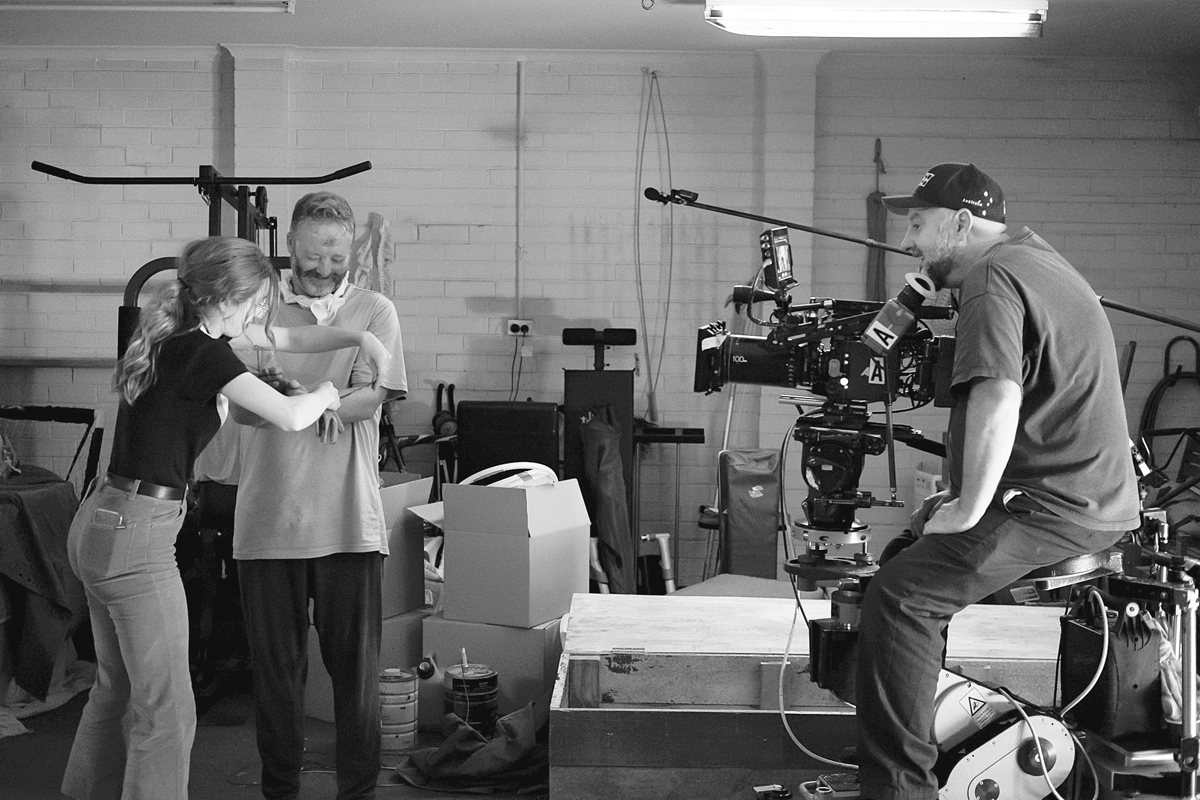 Sarah, as producer, brought in the funding, found the locations, hired the crew, ran meetings, wrangled data, sorted insurance and saw that the cast and crew were fed. One observer said he had never seen a producer do more on a set. This was particularly impressive given that production began in February/March 2021 just as another lockdown was being called.
Much of the film is shot in the Mount Eliza Woodlands; in fact, some of the film is shot in Chris and Sarah's home. Their next-door neighbours allowed scenes to be shot in their house as well. The whole neighbourhood really got behind the project. Other locations are in and around the industrial parts of Tyabb and Hastings, on properties in Mornington as well as at McClelland High School in Frankston.
Chris and Sarah grew up in neighbouring suburbs: he in Blackburn and she in Wantirna. They met at Victoria College (now Deakin University). They were both in the same program, – Professional Writing and Literature – though neither started their careers in that field. Chris started out as a physiotherapist working for a clinic that serviced Hawthorn Football Club. Sarah worked in hardware for Bunnings parent company, but it was far from her dream.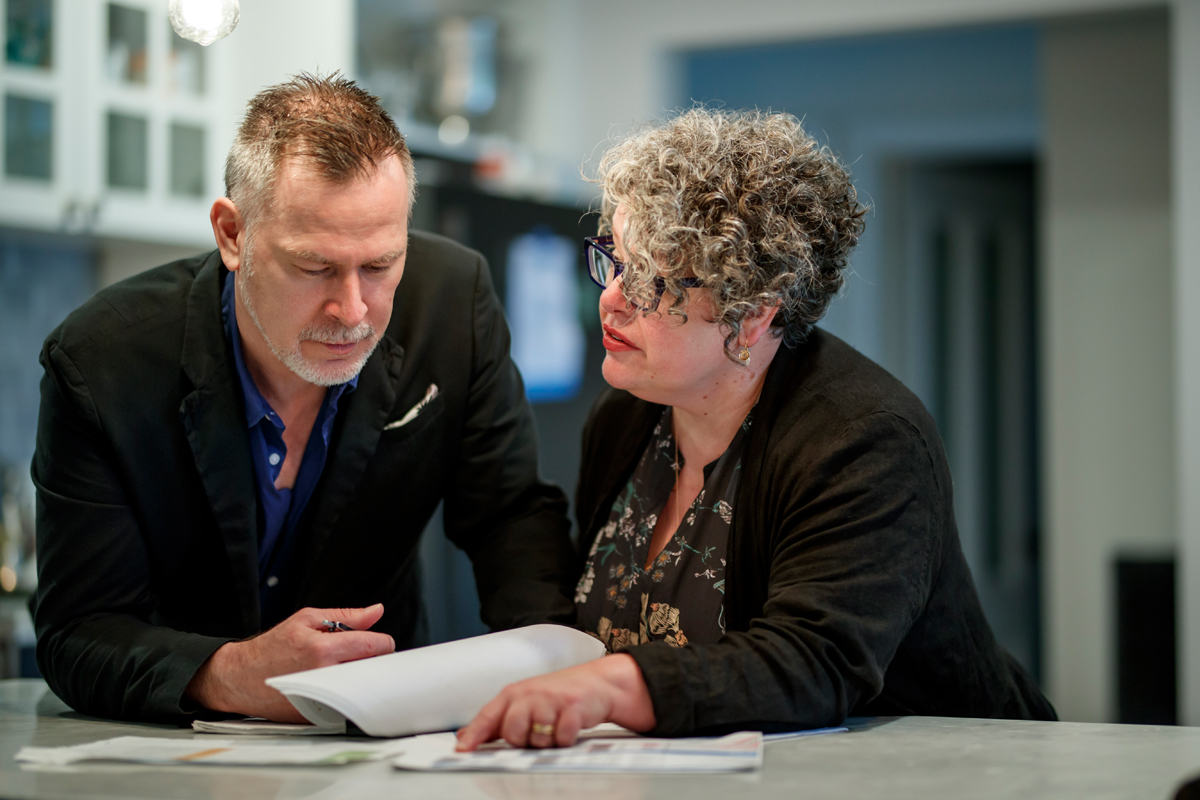 Sarah had always wanted to be a writer. She was making books and writing stories from childhood. In high school she wrote stories featuring kids she knew. Sarah considered a career in journalism, but decided against it. Her first published articles were written for The Australian Hardware Journal about nuts and bolts and power tools. She then wrote a consumer aimed renovation magazine for Mitre 10.
Moving away from physiotherapy, Chris started to write plays and theatre reviews. He worked on the television soap opera, Neighbours, for a couple of years in the story room: storylining (which involves piecing together the scenes of the show), story editing and freelance script writing.
After that, Chris and Sarah moved to New Zealand where Chris was Head of Drama at Television New Zealand and worked as Head of Development for South Pacific Pictures. Moving back to Australia, Chris worked for the ABC for six years commissioning and executive producing shows: Jack Irish, Old School, Miss Fisher's Murder Mysteries and The Doctor Blake Mysteries.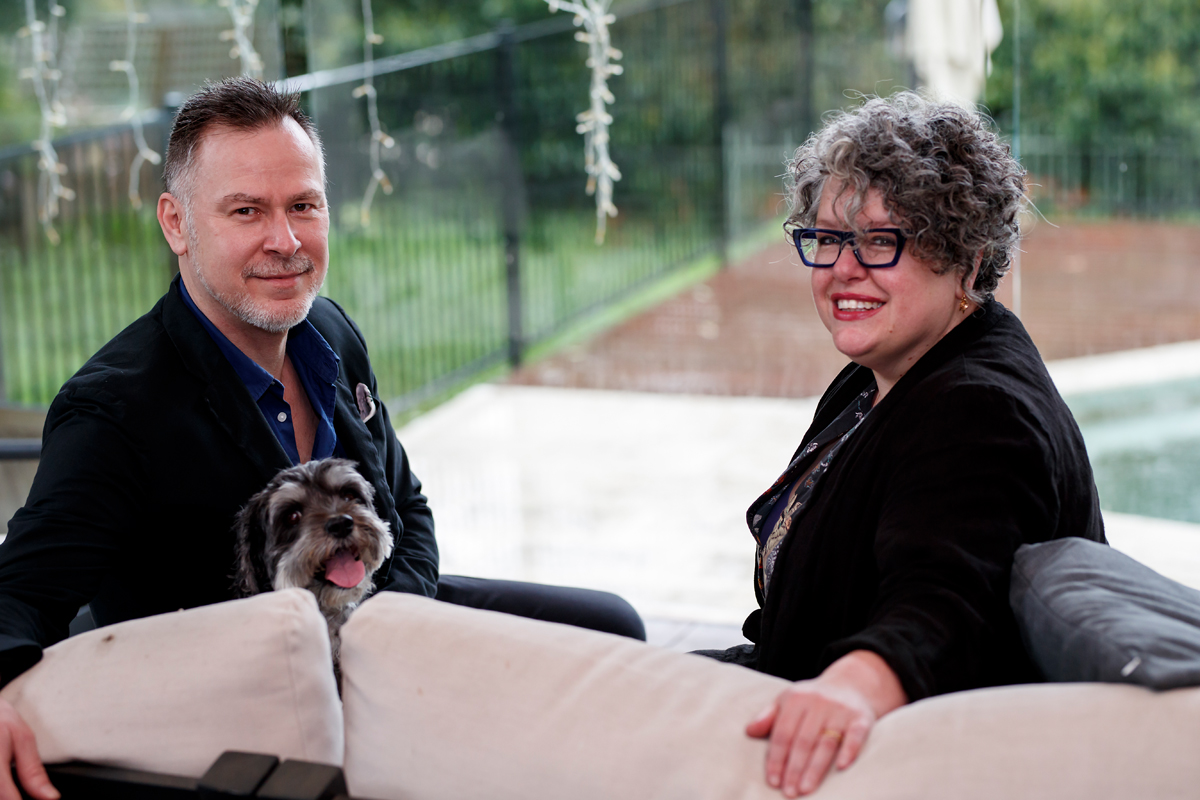 Sarah is a bestselling author having written 45 romance novels, twice winning The RuBY (Romance Book of the Year Award.) She also worked as a storyliner and scriptwriter for Neighbours from 1998-2022 penning 230 episodes.
Over the years, Chris and Sarah bounced back and forth between Australia, New Zealand, Europe, Sydney and Melbourne working on various projects. They moved location 18 times in 20 years! When they decided to buy a house, Melbourne was too expensive so they looked farther afield. They discovered the Mount Eliza Woodlands and knew they were home.
Sarah and Chris had only collaborated on a couple of screenplays together before working as a team on Darklands. Some couples would be challenged by this, but they loved it. It also brought them closer to their neighbours and local community. In fact, Sarah found filming locations through a shout out on Facebook page, WTF Mt. Eliza.
They chose to shoot a thriller because, as Chris says, "You can keep it very contained. It's very plot driven. You can do it without a massive budget." As for the story, he says, "I wanted to explore the idea of how easy it is to be an armchair critic. I wanted the audience to look at one context and try to think about life for other people."
While Sarah is now working on a thriller for UK Channel 5 as well as television work in the United States and Chris is continuing his University of South Australia PhD in Communication, tutoring film studies students at the Victorian College of the Arts and working on a feature film, Darklands is near and dear to their hearts. They'd love to shoot another film on the Peninsula, but right now, they are just a bit busy.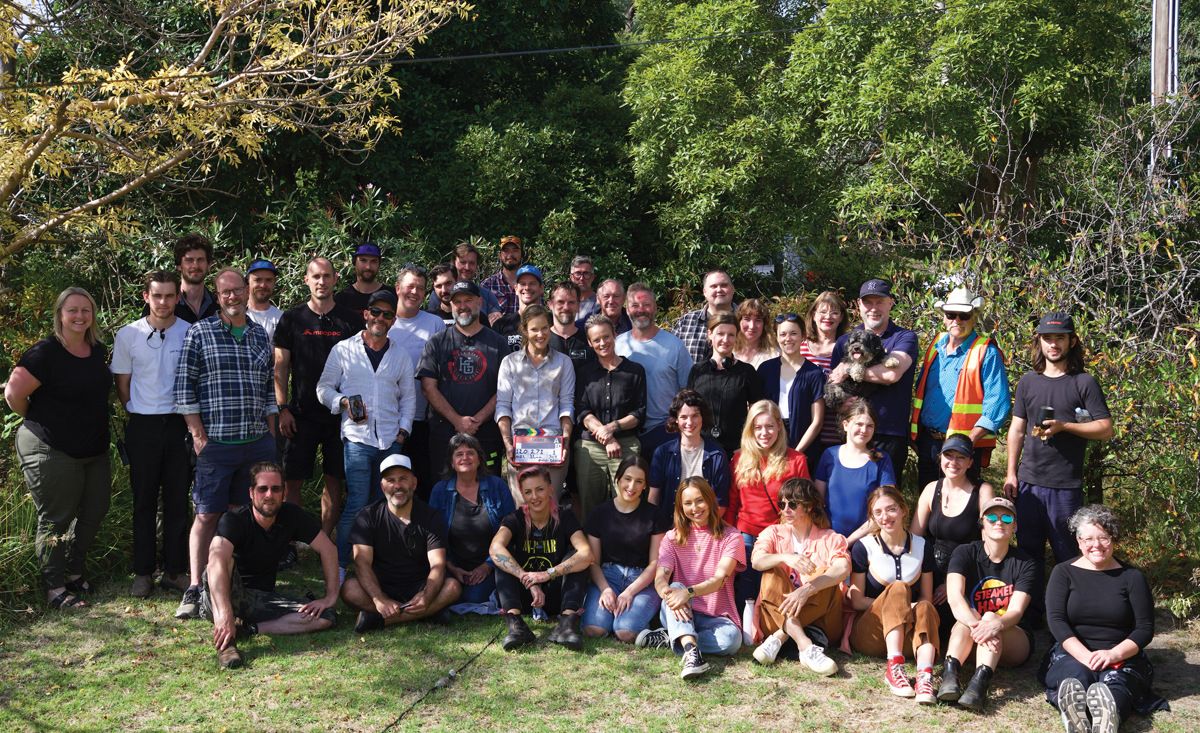 Darklands is available to view on Stan.