The Mornington Peninsula has a long, colourful and story-filled history. Front Beach, Back Beach (FBBB) aims to celebrate this with its ambitious site-responsive public art works.
This November, Mornington Peninsula Regional Gallery together with Deakin University's Public Art Commission will present FBBB at fifteen different locations across the Peninsula. Designed as a road-trip for art lovers, FBBB will feature the work of eighteen local and national artists and collectives who have been invited to respond to key sites, stories and communities which have shaped this unique region of Victoria.
The artworks will take many forms from sculptural works viewable throughout the program to performance, film and activations viewable at set session times.
The stories the artists are responding to begin thousands of years ago with the landscape and with the Bunurong/ Boon Wurrung Traditional Owners at Monmar, a sacred women's place used for birthing, ceremony and initiation. Thousands of years later the first shots fired in both World Wars occurred in the same place at Point Nepean (Monmar).
National myths, conspiracy and modern political history were further shaped at Monmar, Cheviot Beach, the site of Harold Holt's disappearance in 1969.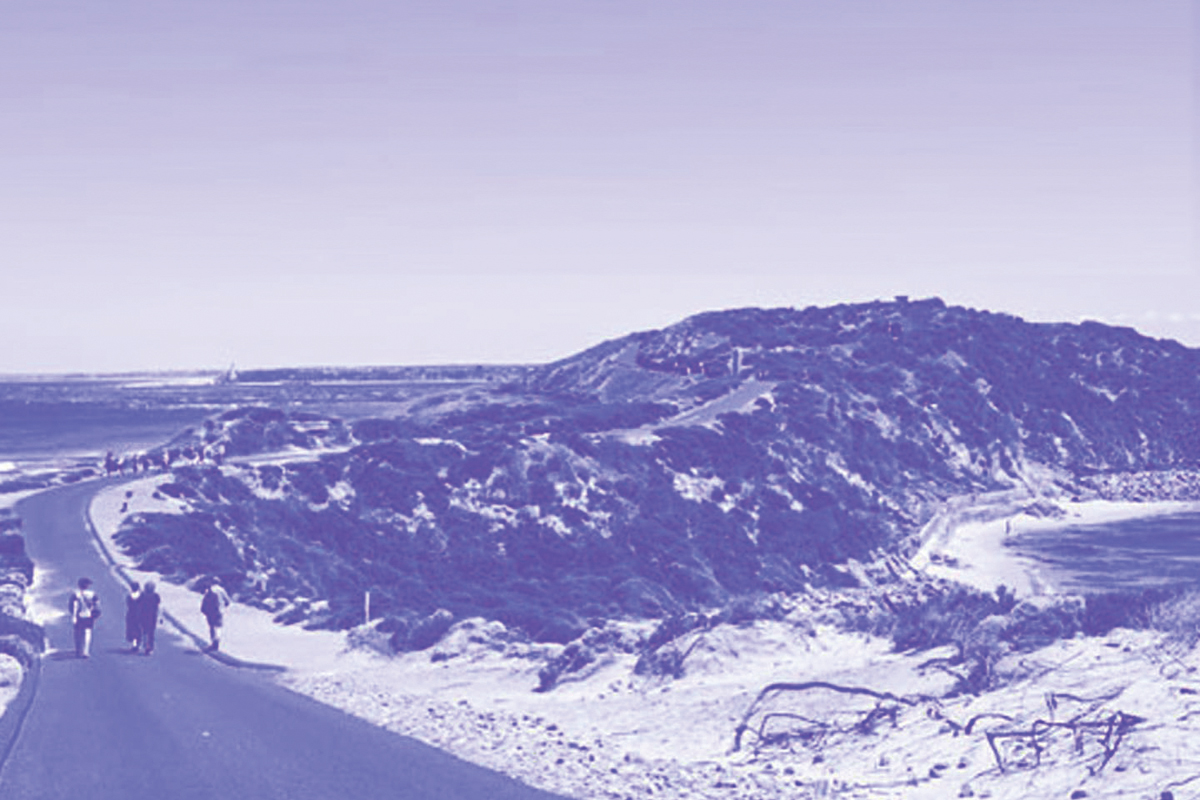 Whilst there's hundreds of stories to be shared, the Front Beach, Back Beach curatorium, spear headed by co-Artistic Directors Danny Lacy (Mornington Peninsula Regional Gallery), Cameron Bishop and David Cross (both from Deakin University's Public Art Commission) – Mornington Peninsula current (or returning) locals themselves – have identified fifteen locations across 723sqkm that create a unique set of conditions for artistic response.
As FBBB Artistic Director, Associate Professor Cameron Bishop explains "Front Beach, Back Beach is a chance to upend the familiar territory of our own backyard. Having left the Peninsula in my teens, I never really expected to return to work here.
Since coming back and researching the fifteen sites and working with the team at MPRG, I have discovered some remarkable things about the place, as well as some uncanny things about my own and others' place in it. It's an opportunity to animate the arts sector and at the same time use contemporary art and performance as a vehicle to open people's eyes to the deep layers of history here and consider how it has shaped us, the landscape and the world at large."
The artists commissioned for FBBB represent a diverse cross section of leading and emerging artists from across the country. Including local, Flinders based artist Vera Möller and Victorian artists Amanda Shone, Geoff Robinson, Gold Satino, James Geurts, Kait James, Jarra Karalinar Steel, LAST Collective, Lisa Waup, Maree Clarke, Rebecca Jensen & Aviva Endean, Shane McGrath and Taree Mackenzie. Interstate artists include Anna Breckon & Nat Randall (NSW), Hiromi Tango (QLD) and Lucy Bleach (TAS).
The fifteen projects have been arranged into three geographical hubs – Western Port, Foreshore and Point Nepean – each of which contain five commissions. Locations include, Coolart Homestead and Wetlands (Somers), Jacks Beach (Crib Point), The Pines (Shoreham), Flinders Pier, Beleura House and Garden (Mornington), Martha Cove, Arthurs Seat State Park, Dromana Drive In, Rosebud Foreshore, Sullivan Bay (Sorrento) and Point Nepean National Park (Portsea). Each hub will be activated for ten days, with associated programming scheduled within this period.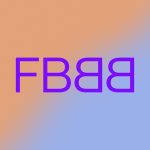 The project is supported by the Restart Investment to Sustain and Expand (RISE) Fund–an Australian Government initiative–and is presented by Mornington Peninsula Regional Gallery and Deakin University's Public Art Commission.
For the full program visit www.fbbb.com.au