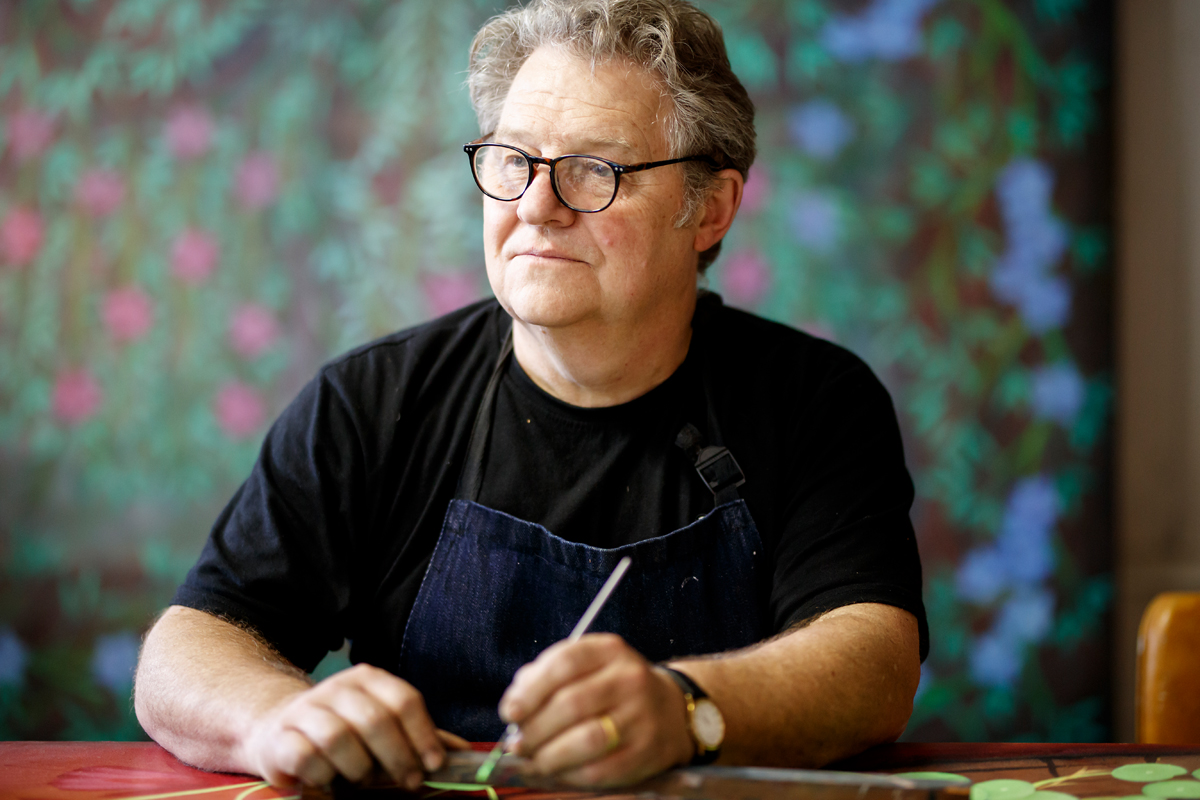 By Andrea Louise Thomas Photos Yanni
Mount Martha artist David Glyn Davies draws, paints, sculpts, is a stone mason and makes and restores leadlight and stained glass. Born in Essex, England, to parents who loved orchestral music and the arts, he says 'interesting family holidays' likely influenced his becoming an artist.
When David was 16, on one family holiday, they visited The Louvre. He was so struck by Theodore Gericault's The Raft of the Medusa, he turned to his parents and said, "I'm going to be an artist." They laughed, but art has been the mainstay of his life ever since.
David drew all through his childhood. "Mark making came easily to me. It was an easy way to express myself," he says. His drawing skill was recognised in high school and one of his teachers really pushed David, strongly encouraging him to pursue a career in art.
He went to Newcastle/Sunderland University to get a Bachelor of Fine Arts, to Manchester University for a Master of Arts in Sculpture/3D Design/History of Romanesque Architecture and completed a Master of Arts Extension at University of London in Stained Glass.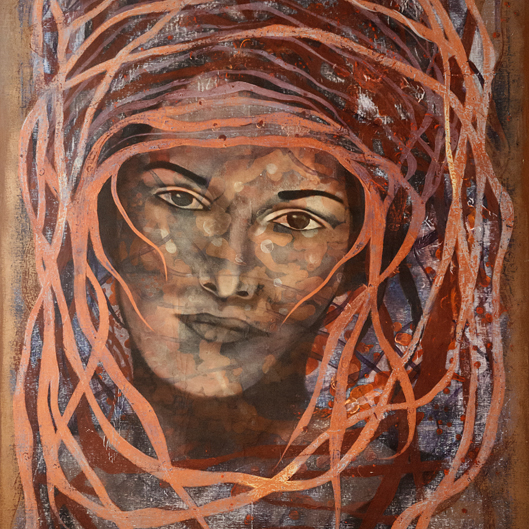 Poetry and music are both passions that have had a strong influence on David's work. As a young artist, he was very moved by the poems of American poet, Marianne Moore and British poet, Basil Bunting as well as the art and poetry of William Blake. David is also a huge Frank Zappa fan. He writes his own poetry that sometimes centres on his artwork.
Even before finishing his first university degree, David was putting his skills and knowledge to work as a stonemason at Lincoln Cathedral. At the same time, he completed several sculpture commissions. He spent his summers doing restoration stone carving on several Romanesque churches in France. Meanwhile, his drawings, paintings and sculptures were featured in exhibitions in England, Japan, Macedonia, Greece and Switzerland.
When David left university, he opened his own studio in London's Wapping on the Thames where he worked predominantly in painting, but also took on sculpture commissions. The mid-1980's was a very exciting time in the London gallery scene, but after the 1987 stock market crash, times were hard for artists. It was almost impossible to get an exhibition.
David packed up his studio and decided to travel the world. He went to the United States, Finland, Norway, Sweden, Greece, Spain and Turkey. His last stop was Australia where he travelled extensively including crossing the continent on the Indian Pacific railway. His last stop was Melbourne. He fell in love with Catherine, proposed over the phone and moved permanently to Australia.
In the early 1990's, David was working as a stonemason. On a commission at Melbourne's St. Patrick's Cathedral, he met some English glassworkers.
David got to chatting with the project leader who hired him as a designer and later taught him stained glass and leadlight work. David was happy to do it because it was a lot easier than stonework! He still works for antique dealers restoring stained glass two days a week.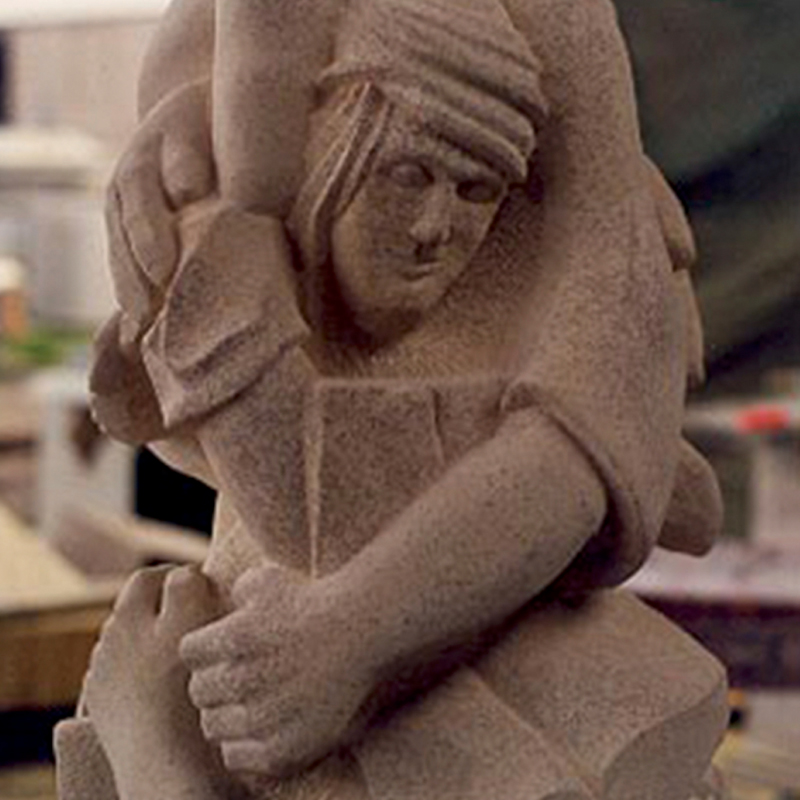 David lived and worked in Glen Iris from 1991-2019. He had a studio in North Melbourne. When his children grew up and left home, he and his wife moved to Mount Martha, a place his wife had visited as a child and loved. When they looked at the fiftieth house (literally), they decided it was the one!
While he works across multiple mediums and is pretty comfortable in all of them, David really enjoys painting. He likes to experiment with methods. He's currently combining pigment paint and oil paint and he really likes its effect. David layers the paint to get depth and the illusion of three dimensions.
David likes to put architectural elements in his paintings to celebrate the marriage of function and decoration.
He also appreciates literature so characters from myth and story hide inside some of his paintings. Right now, he's working on a series of huge paintings on 1.8m square canvases collectively titled, Set in Stone.
At this point in his career, David defines himself artistically as "someone who loves to work in figuration, an artist who wants to be objective and work with subject matter, form and content. I'm happy in myself and happy to champion art that I love – art that is new and wonderful," he says. Sounds like a good place to be.