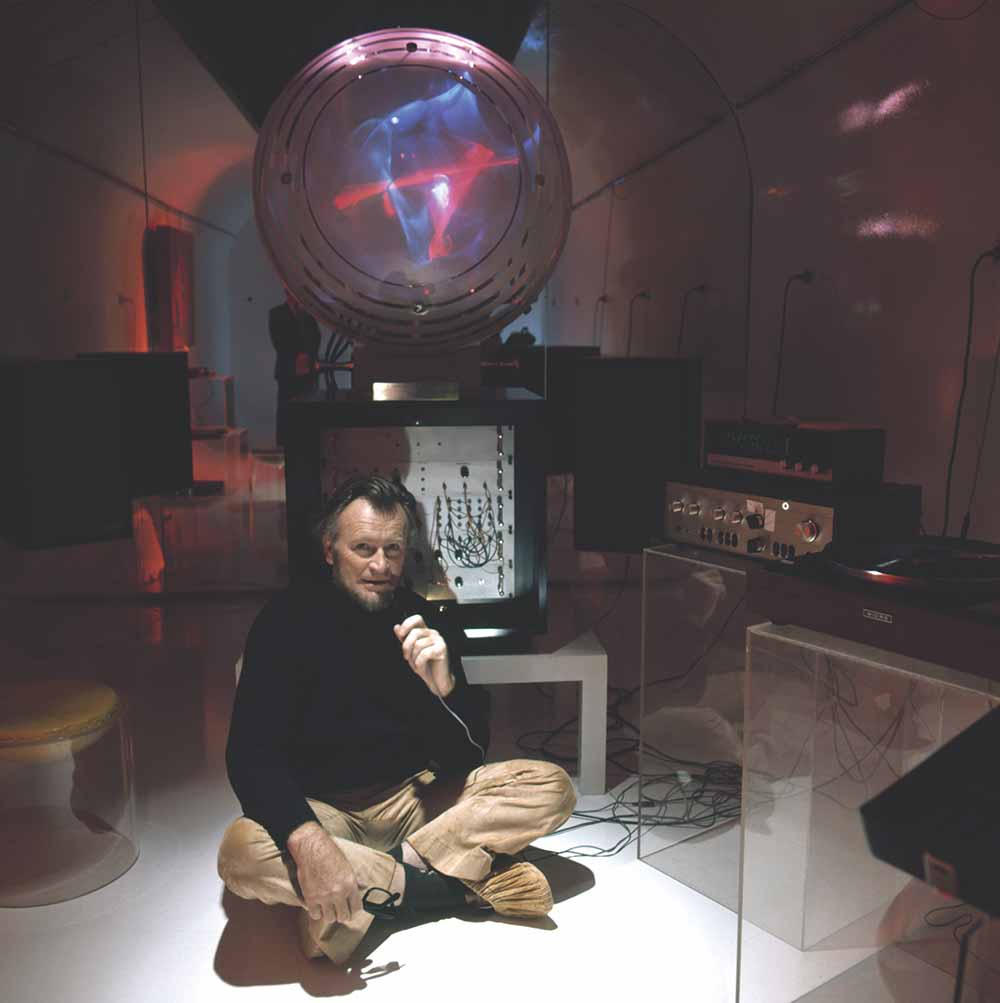 In an exciting start to the year, McClelland Gallery and Sculpture Park continue to bring a diverse range of exhibitions to the peninsula, none the least is Solid Light: Josef Stanislaw Ostoja-Kotkowski.
McClelland Curator, Simon Lawrie, says the exhibition is an example of the late Ostoja-Kotkowski's interest in the fusion of art and science.
"In addition, his work also offers a unique response to the Australian environment. Light became for him the ultimate medium, and he followed its potential in far-reaching directions. Although decidedly forward-looking, he also incorporated Polish cultural influences from his homeland. His story is a rare insight into post-WWII Polish-Australian migration and an example of enduring cross-cultural exchange," said Mr Lowrie of the exhibition that will be held from April 1 to July 14.
Josef Stanislaw Ostoja-Kotkowski was a pioneer of new media art in Australia, and born in Poland in 1922, Josef Stanislaw Ostoja-Kotkowski moved to Australia in 1949 and became pivotal in development of Australian experimental and new media art. He was the first artist in Australia to use television as an artistic medium and arguably the first in the world to use lasers in a stage production and was at the forefront of international developments in electronic images, lasers, and sound and image production. He also made significant innovations in underground film, stage design, kinetic sculpture, murals, vitreous enamels, stained glass, electroencephalograph technology, computer graphics and community art works, while championing education and support for experimental arts in Australia.
"Marking 25 years since the artist's death in 1994, Solid Light will be the first major survey of Ostoja-Kotkowski's diverse and future-oriented practice. The exhibition will bring together craft, drawings, paintings, optical collages, electronic images, photographs, kinetic sculpture and archival material from McClelland's collection and major public institutions across Australia," said Mr Lowrie.
The exhibition will be accompanied by an interactive installation by contemporary artist Pia van Gelder, which extends Ostoja-Kotkowski's research into using brain waves to create images. For Psychic Synth II 2019, van Gelder uses EEG headsets with video and sound synthesisers to create a feedback loop between the human brain and technology, translating the participant's alpha waves into colourful abstract projections and sounds.
Ostoja-Kotkowski sitting with his Laser Chromason 1974 Photographer: Eric Wadsworth NAA: A6135, K13/6/74/6 Reproduced with kind permission of the Estate of J S Ostoja-Kotkowski and the National Archives of Australia.
---
McClelland Gallery and Sculpture Park, 390 McClelland Drive, Langwarrin
Phone 9789 1671
www.mcclellandgallery.com