By Andrea Rowe  Photos Yanni
Author Wendy Orr knows a thing or two about isolation and social distancing even if she hadn't anticipated it would come in handy in her own life.
Her imagination created the best-selling novel Nim's Island, released 21 years ago. The young heroine, Nim, captured the world's reading attention through her remote island adventures while corresponding with a reclusive writer self-isolating in her New York apartment.
Nim's Island has since been published in 27 countries, inspiring countless letters from readers, and two movies starring Jodie Foster and Abigail Breslin (Nim's Island) and Bindi Irwin (Return to Nim's Island).
Throughout her prolific 34-year career, the multiple award-winning author has written over 49 books. From picture books to middle-grade, and young adult to adult novels, global readers have grown up reading Peeling the Onion, Ark in the Park and more recent offerings Swallow's Dance and Dragonfly Song.
In 2020 Wendy found herself celebrating the 21st birthday of Nim's Island hunkered down in lockdown—not on an island, but in her Red Hill home. While it may not have been a bookstore or library-hosted milestone, she cheered the moment with followers on-line and her own grandchildren. The Canadian-born novelist shares isolation space with her husband Tom, son James, daughter-in-law Georgia, three-year old Claudia, and 1-year old Gus, along with her beloved dogs.
While Victoria's lockdowns have reduced Wendy's writing time, she's grateful for the daily observations and interactions she's been sharing with her family.
"This is a huge experience. We're creating a different family dynamic and new memories to draw on."
Wendy is the third generation of her family to cohabit for a while with grandparents, and she has fond memories of sharing life with her own grandmother as a child in Canada.
"When I was two, we lived with my grandparents before we moved to France. I had such a close relationship with my grandmother…it was very special, even more so as I experience it as a grandmother myself."
Known as DeeDee to her grandchildren, Wendy's keenly aware that many grandparents haven't been afforded this opportunity.
"I'm conscious of other grandparents not having this opportunity right now. You love your grandchildren, and you want to see them.  We have really bonded with our grandchildren. But none of us had any idea stressful lockdown would be with small children, two generations, and three of us working from home-based offices. Like everyone, we've been adjusting constantly…"
"We can't underestimate that this is an intense experience for children too. Our 3-year old grand-daughter has memories of life before COVID, but our 1-year old has none. How they adjust is fascinating."
She adds that she's "really missing my daughter and her little family too."
Many of Wendy's books explore shifting relationship dynamics and personal growth during challenging times. She reflects that these messages may also resonate with young readers and their families during lockdown restrictions.
"When circumstances are tough you often circle back to extended family for support and connection."
The former Occupational Therapist speaks from experience. In 1991 a terrible car accident dramatically changed her life. With 3 books already published and others contracted, the author focussed on writing surrounded by supportive family during her recovery.
Wendy's journey to the Mornington Peninsula is also quite a story. She was born in Edmonton, Canada, but with a father in the Air Force, she grew up in France, Canada, and Colorado, absorbing stories through different languages.
"This influenced my relationship with words—I loved learning what the words were in both English and French."
After meeting her husband Tom while travelling in Wales, they settled on a North East Victorian farm before their Peninsula move.
"We were visiting our writer friend Erol Broome, and were enchanted. Red Hill reminded me of Canada with its landscape. The pine trees and blackberry bushes brought back childhood memories too."
Three visits later, they bought a 5-acre bush block. By 2000, they'd built their new house and reintroduced native bushland.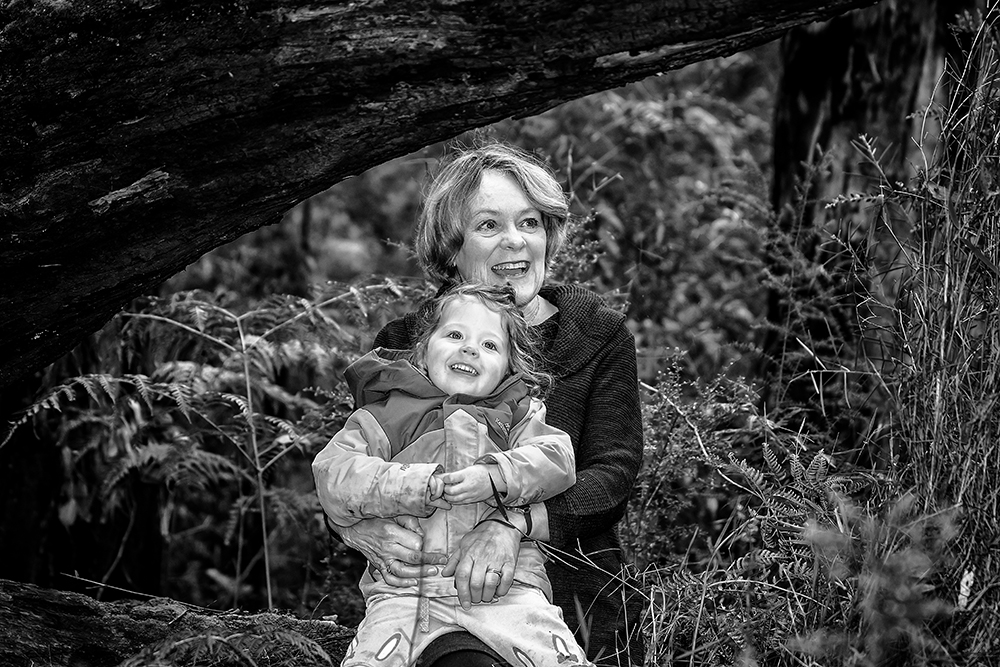 "It felt like home."
Writing from her studio overlooking rehabilitated bush, Wendy's stories seem never-ending,
"I've been writing for over 30 years and the stories just seem to keep coming, though in recent years it's taken longer to finish each book."
"Dragonfly Song was very dear to me as it felt the most personal. Ark in the Park comes from a place of love and memory—when I re-read it, there's not one word I'd change. And Nim's Island has brought me joy through opportunities and how readers still hold it dear."
"I never expected it would make such an impact, but I'm so humbled.  I still get letters from readers sharing how the book encouraged them to have courage in tough times. Nim has a resilience connection for readers in ways I'd never intended."
On the book's 21st birthday Nim's Island continues to be one of the most popular titles with librarians and booksellers in Australia and internationally. But Wendy never predicted a global pandemic would introduce a whole new generation of readers to Nim.
"Nim would have coped with COVID well. She's basically living in isolation, and during the book she's cut off from the one person she most loved: her dad. We've collectively got a lot in common with Nim right now; we're all missing people we love. Nim gets through it by being in touch with nature, and having empathy for animals and other people's situations."
"In times of trouble, reading can offer children security too. Families need ritual and ways to come together now more than ever, and books bring that stability."
While books help young readers understand the challenges of a changing world, the storytelling of Wendy Orr has never been more important in encouraging conversations and connections.
---
Follow Wendy Orr
Website: wendyorr.com/about
Instagram: @wendy_orr_author
Facebook: @WendyOrr.Author
Twitter: @wendyorr