By Andrea Louise Thomas  Photos Gary Sissons & Elizabeth Clancy
For Shoreham photographer Elizabeth Clancy, great photography is as much about feeling as is about technical skill. "I want my work to evoke some kind of emotion," she says. Whether it's a moody moonlit landscape or an intimate family portrait, she wants more than just a great image.
"I hope that when people see my work, they see more each time they look at it."
Seeing and feeling have always gone hand in hand for Liz. From primary school age, she wanted to record the things and places and people that meant something to her. Her older sister taught her how to use their Dad's single lens reflex camera and, from then on, she saw life through the viewfinder.
When Liz was studying arts at high school, photography was part of the program. Then, photographs were shot on film and processed in a darkroom. She loved the surprise element of working with film. It wasn't until the whole roll was shot, the film was developed, and the print emerged from the chemicals and onto the paper that one could  see what was there. It was exciting.
In her gap year, Liz decided to go travelling. When she got back, she started a law degree at Monash University, but decided it wasn't for her. She refocused her arts degree, deciding on a major in history and a minor in art history. Meanwhile, she took short courses in photography as that interest was always percolating.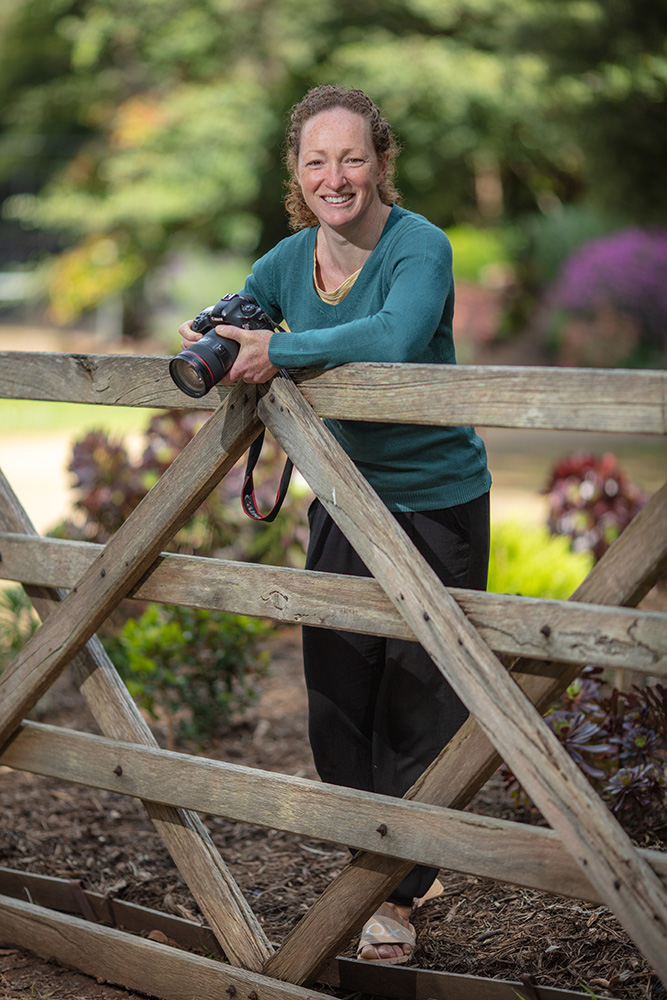 After university, she went to London and worked a corporate job in human resources. London was a launching pad for travel and a rich landscape for photography and meeting interesting people. In fact, she met her husband to be, Ed, a British journalist, while working in London.
When Ed went on a cycling trip around the world, Liz returned to Melbourne. They met up again in Dublin where they lived and worked for a year before they both decided to live in Liz's native Melbourne. Then she took up formal studies in photography completing a Diploma of Applied Photography. She had her first solo exhibition in 2003.
After their marriage in 2005, Liz and Ed moved to Argentina for a year where they both taught English and worked for various publications with Ed writing and Liz taking the photos. The change in landscape and culture was inspiring for them both and it afforded Liz some really unique photographic opportunities.
In 2008 they moved back to London where their three children were born, but returned to Melbourne in 2012. Though Melbourne provided countless professional opportunities, neither Liz nor Ed wanted to raise their children in the Melbourne suburbs, so in 2013, they decided to move to Shoreham where Liz had spent her childhood summers. In fact, they ended up buying the house next door to her parents!
Throughout her photography career, her work has always been incredibly varied. She's shot everything from weddings and portraits, to food and fashion, to red carpet and sporting events.
Liz has worked for newspapers such as The Telegraph in the UK and the Herald Sun in Melbourne. Corporate clients have included IMG World, Kia, Carlton Draught and Lendlease. She's photographed high profile events such as Melbourne Fashion Week and the Australian Open.
Liz never turned down a job or an opportunity to learn something new. She approaches every assignment with interest and enthusiasm. All of her travel, work experience and drive to push her own boundaries have created a diverse and impressive body of work.
Nowadays, Liz is interested in focusing more on her art photography. The Mornington Peninsula provides so many opportunities for evocative landscapes. "I'm surrounded by beauty and nature every day and that inspires me," she says. Currently, she's working on completing a book of Peninsula landscapes under full moon.
When not in nature, Liz loves working with people. She loves hearing their stories and capturing their essence. "Photography is a really intimate experience," she says. She knows that many people are not comfortable having their picture taken, so she likes to set them at ease and it shows.
All of her experience, travel and working with people the world over come together to create images that touch the heart and say more than the eye can see.
---