By Ilma Hackett – Balnarring & District Historical Society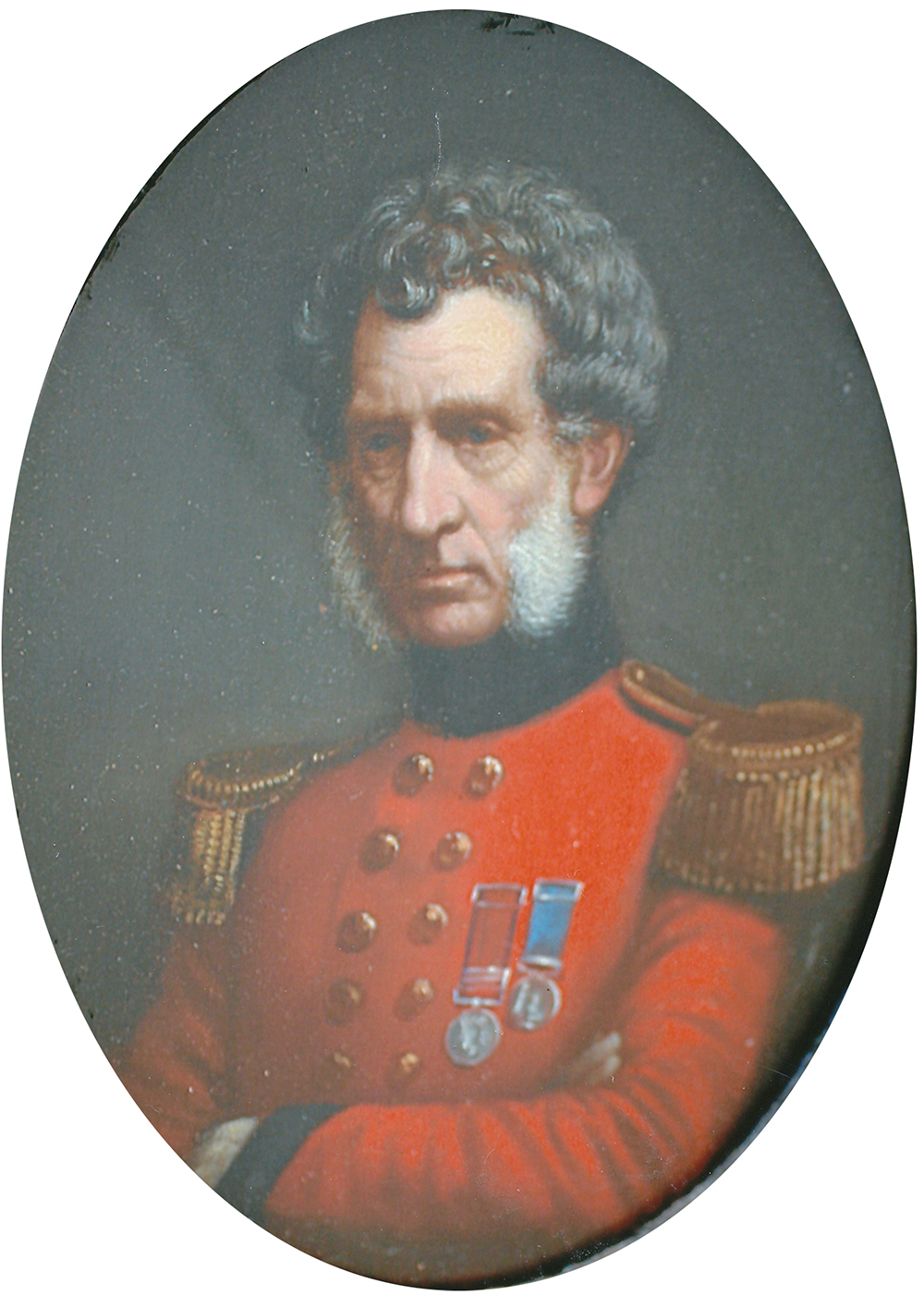 The local Bunurong people called him "Old Tichingorourke" after their name for the waterway that ran through the land. He was the first European to settle there – Captain James Reid. Reid, a retired army captain, came to the Port Phillip colony as a 'military settler' in 1840, with high hopes. It was a step he later regretted. 
Early Life and Soldiering
Reid was born in Edinburgh in 1795, the oldest of the seven children born to James Reid of the Scottish Exchequer and Ann Baird Reid. Both his parents died when he was young and in 1812, fifteen months after his father's death, Reid joined the army. He was seventeen. As an ensign of the 45 Regiment of Foot, he served under Wellington and was sent to southern France where he took part in four victorious Peninsular War battles for which he was awarded the Peninsula Medal with clasps. After the defeat of Napoleon's armies at Waterloo his regiment was sent to the Indian subcontinent.
While still young, Reid was appointed an adjutant and was selected by his colonel to be taught sword exercises by the celebrated military swordsman, Angelo. He then taught these exercises to his fellow officers. Between 1824 and 1826 he was in north-eastern India fighting against the Burmese who had been expanding into territories along the northern high borders. For his part in the brutal conflict he received another medal with clasp for the victory at Ava. 
Reid then went to Ceylon as Government Agent for the Northern Provinces. The appointment was both a civil and a military one. Ceylon had become a British colony in1815 and the British introduced a series of changes and reforms, some social, some administrative. As a consequence rebellion occasionally broke out. The time Reid spent in Ceylon provided him with many colourful memories which he later delighted in recounting at dinner parties. After several years of service he was invalided home with an acute liver complaint.

First trip to the Antipodes
In 1832 Reid sailed in the Katherine Stewart Forbes, a convict ship bound for Van Diemen's Land. He was in command of the accompanying military guard. Cholera broke out and the ship was quarantined in the Thames Estuary for almost a month before it was cleared to sail. Thirteen of the 220 convicts on board died. The ship reached Hobart Town in July. With its 'cargo' safely landed, the ship continued on to Sydney where Reid stayed for three months before sailing to Calcutta aboard the Lord William Bentinck. He served a second period in India but his former illness flared up and he was again invalided home.
Back in England Reid's life took a new turn. While stationed at Canterbury Barracks he met young Scottish lass, Margaret Forbes, the daughter of a Midlothian glass blower. In 1838 she gave birth to a son, John, whose birth was registered at the Canterbury Barracks. The wedding between James Reid and Margaret Forbes took place in March 1839, soon after Reid had been transferred to the Windsor Barracks. A second marriage service, performed by the Reverend Scott (a brother-in-law of Reid) took place at St George's Edinburgh six months later. Margaret was 18 years old and James was 44. Before the year ended a second son, Walter Scott Reid, was born in Edinburgh.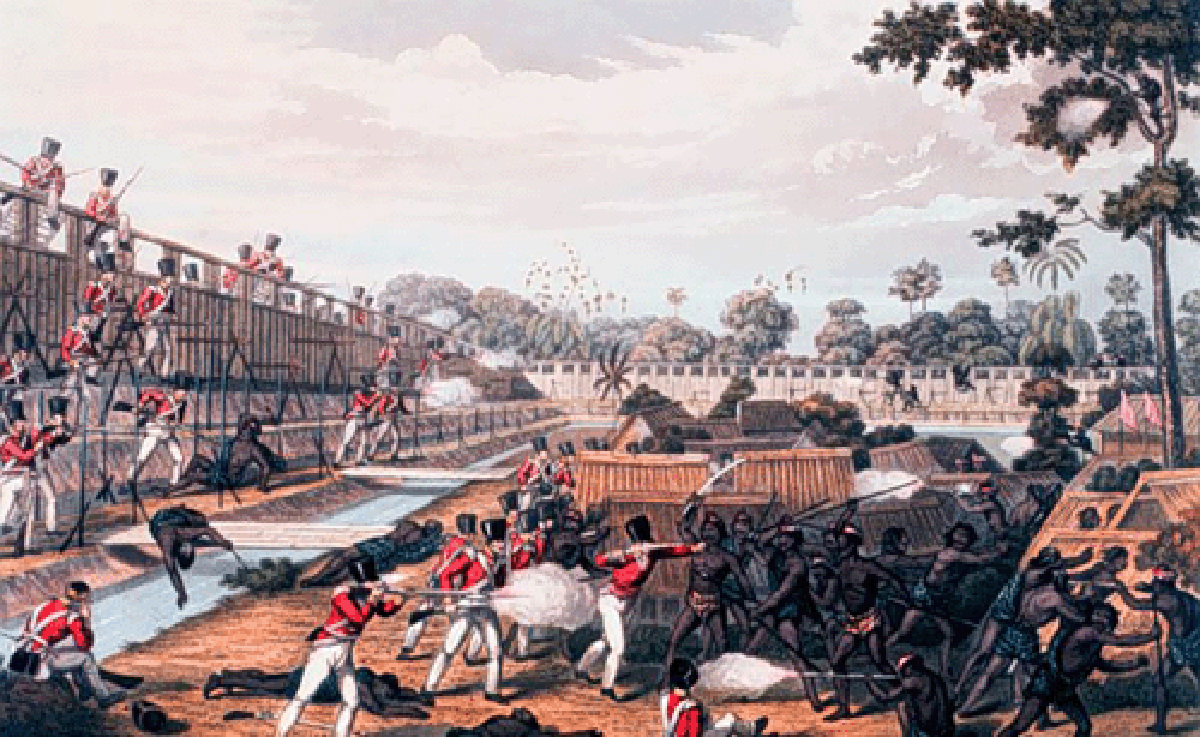 A Military Settler
Now a family man, Reid considered his future. The British Government was actively encouraging desirable immigrants, with capital between £500 and £2,000, to settle in the recently opened Port Phillip District of New South Wales. Retired officers of the army or navy and professional men were deemed to be highly suitable immigrants and Reid decided that life on the land would be a worthwhile venture for his retirement. After twenty-seven years as a career soldier he retired from a military life to become a squatter. He sold his commission as a Senior Captain of his regiment and prepared to emigrate. Soon after the birth of his second son the family sailed for Australia aboard the Isabella Watson, arriving in the small settlement of Melbourne in August 1840.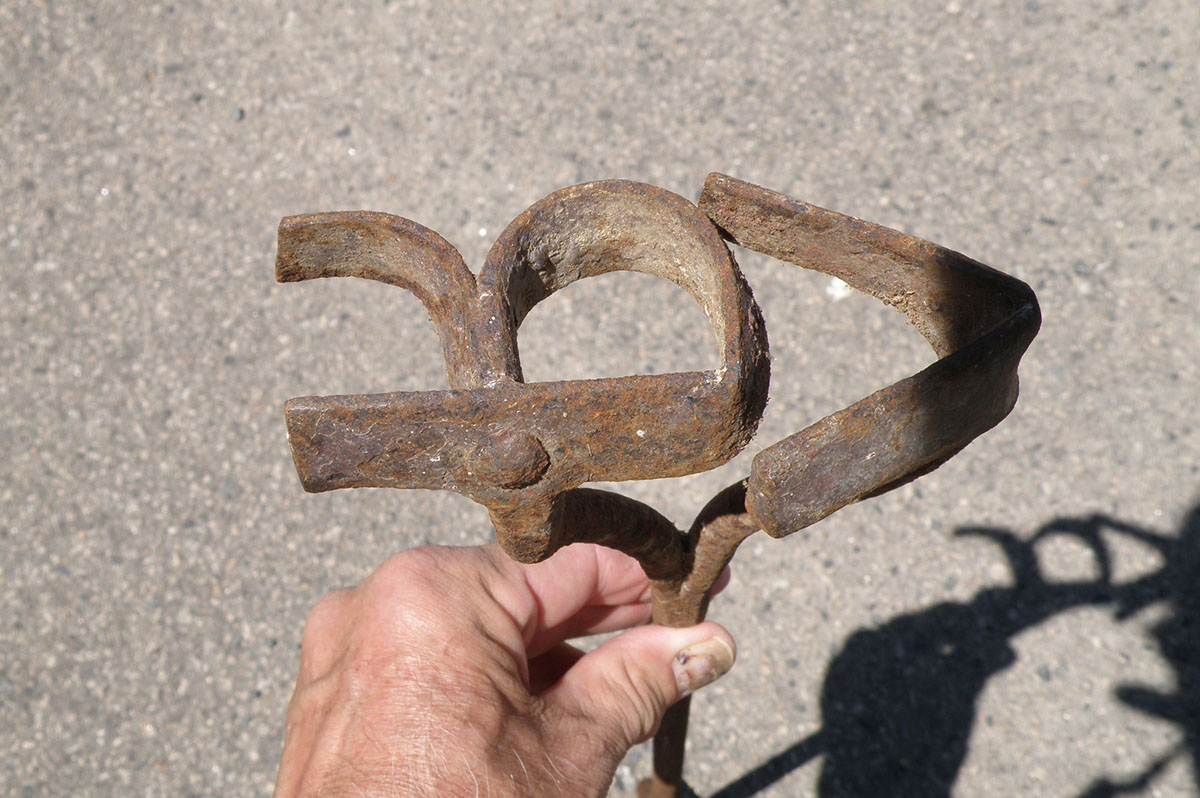 Between 1838 and 1840 pastoral expansion in the Port Phillip District was at a peak. Land sales boomed. Grants of 'waste and unoccupied land' could be obtained by licence for pastoral purposes. These were held by applying annually to the Commissioner and paying a fee of ₤10 (ten pounds) plus a small levy per head of livestock. James Reid took out a grazing licence to 6,000 acres of Crown Land in 1840. The run was 'Tichingorourke' on the Mornington Peninsula. He wasn't the first to hold a licence for this land. Earlier in 1840 one was granted to a John Vockins. The property was marked as 'Vockins Station' on an early survey map but, by 1841, survey maps record 'Captain Reid's Station' at the site. Vockins does not appear to have developed the land in any way and he moved on fairly quickly although it is possible that Reid and Vockins ran cattle together for a brief period. An old branding iron with the letters V – R (Vockins – Reid?) was found at The Briars (formerly Tichingorourke) and is now displayed there.
Tichingorourke extended from Tanti Creek in the north to the base of Mt Martha in the south and inland from the coast for several miles. It was open country, dissected by a good creek and its tributaries, with good grasses and timbered with eucalypts, acacias, she-oaks and 'honeysuckle' (banksia) trees although there were areas of thick scrub. Several other runs on the peninsula had already been occupied. Most of these squatters were young men, some still in their late teens. Among them were the Jamieson brothers, the Barker brothers, the Meyrick trio and Alfred Hobson. Captain Baxter was an older man and, like Reid, a retired military man. Anyone over 30 years was considered old in this new colony. Hence,"Old Tichingorourke".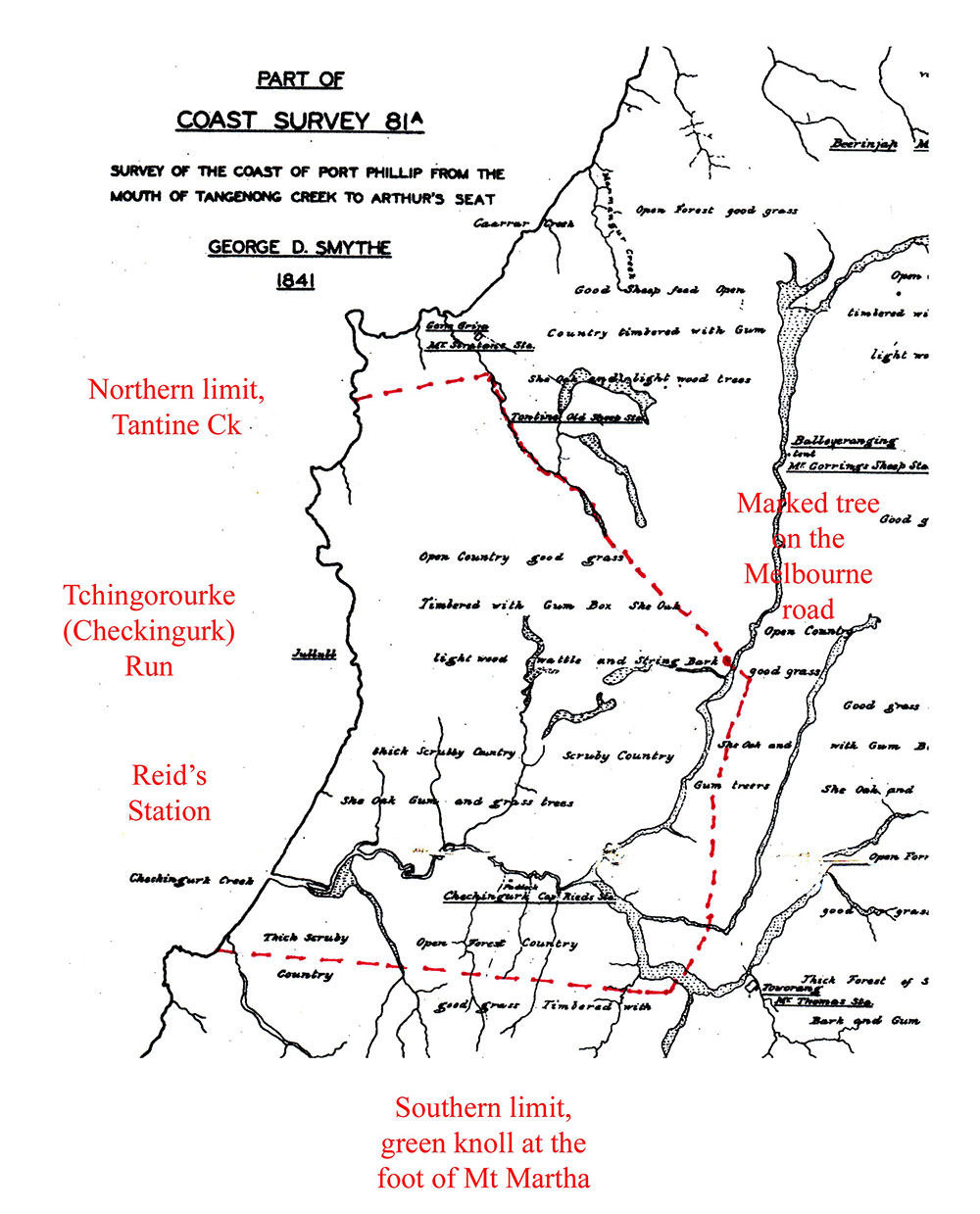 Reid set about with characteristic vigour and determination to establish his run. He hired labour and using the simple hand-tools of the time –hoes, spades, the single furrow plough – the land was cleared, paddocks fenced and buildings erected by the creek at a short distances from its mouth. Henry Tuck, a ship's carpenter newly arrived on the peninsula, worked at Reid's station before working for the McCraes and the Barkers. Tuck was a fellow Scot, from the Isle of Skye.  Home for the Reid family became a slab cottage with a roof thatched with reeds from the creek. He planted corn and potatoes, established a garden, put in a few fruit trees and ran mainly cattle. His hard work paid off as by late 1841 Reid's station was regarded as something of a showpiece.  Two years later Richard Howitt described the Reid cottage as he saw it when he walked the length of the Peninsula. The exterior was rustic but indoors it was a strange medley of military, elegant English and homely bush furniture and furnishings. There was evidence of taste. The book case was well furnished with good substantial old and elegant modern literature. Howitt noted that Reid had purposely set fire to old dead grass and scrub on his land to increase the pastureland and to encourage a new cover of fresh, green grass for his cattle. 
Friendship with the McCrae family
Reid was well-regarded in early Melbourne society and in government circles. He joined the elite Melbourne Club. The Club, formed in 1839, was for the 'Gentlemen' of the colony. To be a member one needed to be a person of social standing – a gentleman by profession, commission and upbringing.
It was probably through the Melbourne Club that he met fellow Scot, Andrew McCrae, who was then living at 'Mayfield', his home in Abbotsford. Early in 1843 when Margaret Reid was pregnant with the Reid's third child, Georgiana McCrae, prompted by her husband, extended an invitation to Mrs Reid to come and stay 'Mayfield', until after the child was born. Margaret, with her two small sons and her maid, Jane Scott, was given rooms in the upstairs section of the house as their temporary home for a couple of months. A daughter, Helen Hay, was born on 6th March. Before they returned to 'Tichingorourke' Captain Reid took his young sons, then five and four, to see Melbourne as they had not been before.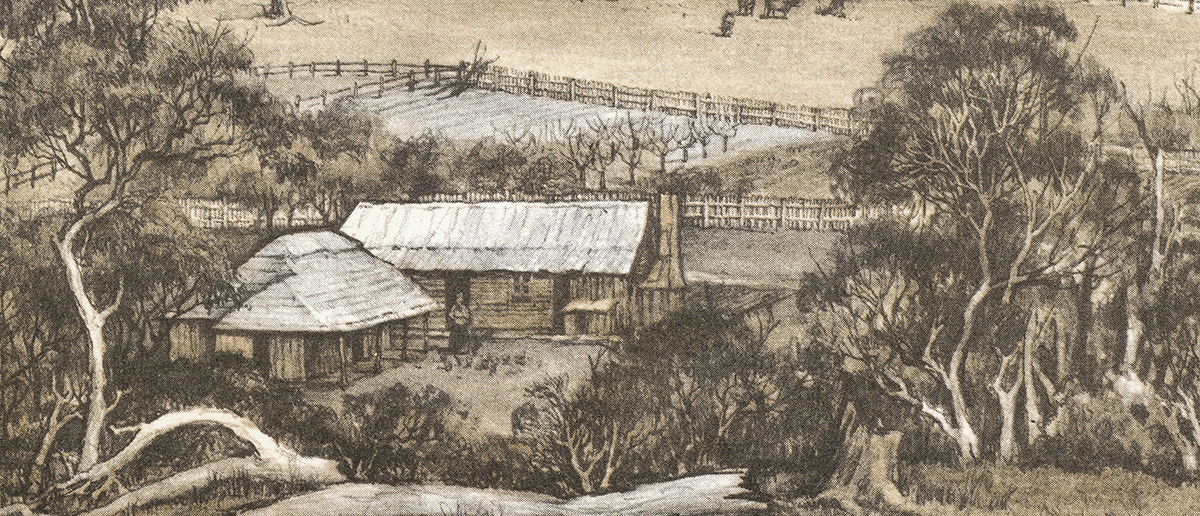 Reid's influential friends included the explorer and former governor of Van Diemen's Land, Sir John Franklin. On leaving Van Diemen's Land, Franklin wanted to revisit Arthur's Seat which he had first climbed as a young man with the Matthew Flinders expedition. He and Lady Franklin stayed at 'Tichingorourke' en route to Arthur's Seat in 1843, pitching their tents in the Captain's yards. Reid led the party to the summit of the mountain the following day. He gave a full account of the Franklins' visit to Georgiana McCrae when he next visited 'Mayfield', telling how Lady Franklin would send her china tea pot to be filled from the kettle in the kitchen.
The McCraes, became the Reids closest neighbours on the Peninsula when Andrew McCrae took up the licence for Arthur's Seat in February 1844. The run was approximately a dozen miles to the south of 'Tichingorourke' and was known to the Bunurong as 'Wonga'. Reid organised for Georgiana and Andrew McCrae to stay with his family when they came to inspect the land. The McCraes were two weeks at 'Tichingorourke' while Reid introduced them to the area. They were taken on outings, visited nearby stations, neighbours stopped in. James Reid, a gregarious and hospitable host, filled in evenings regaling them with stories of characters he had known in Ceylon. Georgiana helped Margaret make covers for the chairs while the men were out riding or fishing and she heard the lessons of the two Reid boys. Johnny and "Wattie" were quite a handful. One afternoon the adults arrived back at the station to find "Wattie" had cut off the tip of his finger with the axe. Johnny was in trouble, possibly for not watching his brother or possibly for goading him on. Fortunately Dr Clutterbuck was with them and he was able to tend to the wound.
Reid obviously relished the outdoor life and time spent in the saddle. When the group was returning on horseback from Arthur's Seat, Mr Jamieson, one of the party, identified some of his bullocks grazing with a larger mob of animals. Jamieson and Reid "with much cracking of whips and shouting, proceeded to cut them from the mob". Georgiana McCrae wrote in her diary that is was an exhilarating sight.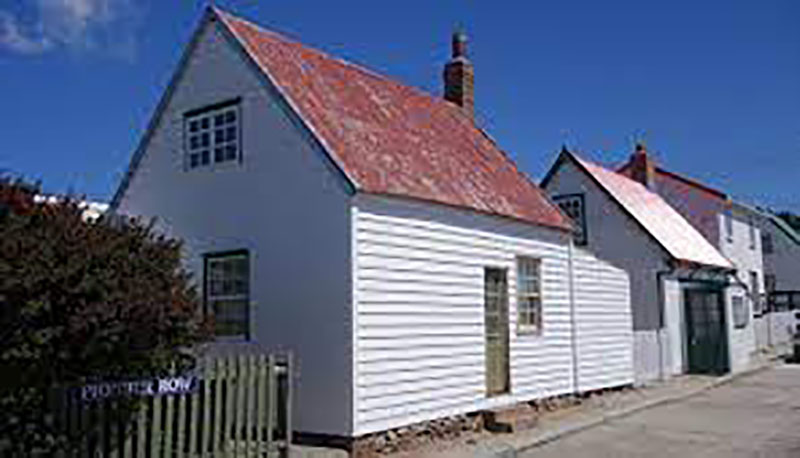 Ever the Soldier
Reid's military background was thoroughly ingrained. He was described as being very stiff and correct and it is said he ran his family and his station with military precision. Like other station owners he took on men from the local tribe as station hands and stockmen. The Aboriginal people were perfect mimics, able to imitate his accent and expressions. As well as calling him "Old Tichingorouke" they had an alternate name, "Understand? D'ye see?" This came from his habit of making doubly sure that his instructions were understood. Reid used the brand JR45 as his station's brand on his cattle – JR his initials and 45 the number of his old regiment. It is recorded that he "rode abroad on his great creaking saddle, with heels well down and garnished with stout solid military 'boxed' spurs."
A McCrae family quarrel had Reid acting as an intermediary between the brothers, Andrew and Alexander. His part in the successful reconciliation gave him great pleasure. He also acted as a mediator between neighbours, Edward Barker and Maurice Meyrick who were at loggerheads over a waterhole and wattle trees on land bordering their two properties. Reid, in true military style, advised that the only gentlemanly way out of the dispute was to hold a duel. This took place in 'The Cups', the broad dunes at the back of Cape Schanck. No one was injured and honour was satisfied.
Reid was a generous man, sending or bringing gifts to his friends and neighbours; a kangaroo tail perhaps if he had killed an animal. One time, when the McCraes were still living in Abbotsford, he arrived at 'Mayfield' quite upset at having lost the tail feathers of two lyre birds that he was bringing as gifts to Mrs McCrae. He was also very forthright and opinioned, the type of person who spoke his mind. Whilst at dinner at the Barkers' home at Cape Schanck he came to loggerheads with Dr Barker and the hostess had to tactfully intervene to restore peace. Reid also appears to have had a quick and uncertain temper and he created a "hullabaloo about a cart whip". He had sold a spring cart to Andrew McCrae and a couple of weeks later arrived back at 'Mayfield' to reclaim a whip which had inadvertently been left in the cart. McCrae had thought it part of the deal. Perhaps Reid was watching his pennies like the proverbial Scot.
Bankruptcy
The years1841 and '42 had been difficult years for the new colony. During the previous two years pastoral expansion had gone ahead like wildfire. People were spending big without any solid backing behind them, living on credit. Squatters had to wait a couple of years for a return on their properties. A crash was inevitable and it came. With money scarce properties decreased in value and prices fell dramatically. One squatter wrote there was "no money, no credit, no trade, nothing but failures". Reid, at first, seemed to be weathering the financial crisis. As late as February 1844 he was still planning on building a bigger and more substantial home on his land. He had chosen the hilltop opposite his cottage and he had walked there with the McCraes to show them the site. That year he was also appointed a Justice of the Peace for the Colony. He had 200 cattle and six horses at 'Tichingorourke' as listed by the Crown Commissioner. Yet in October 1844 he applied for a Certificate of Discharge for insolvency.
In April 1845 Margaret gave birth to another child, a son they named James. In September of the same year Reid again sent in his annual application for a licence to depasture stock at 'Tichingorourke'. It was the last application to be gazetted in his name. The following year, succumbing to the financial depression that had swamped the colony, James Reid had himself declared bankrupt, paid his creditors ten shillings in the pound and with his family set sail for Gravesend aboard the Royal George. Margaret was again pregnant and their fifth child, a daughter, Margaret Adelaide, was born at sea.
Again an Army Captain
Back in the United Kingdom Reid obtained a position as an inspector in Ireland. Famine had engulfed that country and at the end of 1846 Reid was sent to Killarney to oversee famine relief committees for the county of Kerry. His responsibilities were to see that the aid granted by Parliament was properly dispensed. The famine dragged on for three years. During this period Margaret gave birth to two more sons; Andrew in 1847 and Alexander in March 1849. Margaret was in Edinburgh for both births, presumably with family. With the end of the famine Reid was without work. In a most unusual move he sought to rejoin the army and, through personal influence, was appointed Staff Officer of Pensioners with his old rank of Captain.
Two months later the family again embarked on a new life. The British government planned to establish a colony in the remote Falkland Islands. Enrolled Pensioners, that is former soldiers who had been engaged in war and were now living on a government pension, were to form a settlement at Stanley. The object of the settlement was to have a group of men and their families who would become settlers but men who could defend the island in an emergency. The maximum age limit for the ex-soldier was 45 years and family size was limited to four children. Passage to the island was free. Two-roomed kit cottages were shipped with them and each man was to be given an allotment of ten acres with further grazing rights. Captain James Reid was in charge of the new settlement. Now 54 years old he, his wife, and seven children sailed on the Victory to the Falklands with the thirty chosen Pensioners and their families.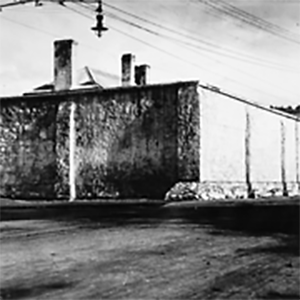 Return to Van Diemen's Land
Reid and his family spent three years in the Falklands and two more children, Annie and Leonard, were born at Stanley. Reid felt there was little future for his children in that remote, windswept location. He applied for a transfer to Van Diemen's Land and, in 1852, the family sailed for Hobart Town aboard the Berwick Castle. From Hobart they went on to Launceston where Reid took up a position similar to the one he had held in the Falklands, that of Staff Officer of Pensioners. His district was the northern part of the island. He held this role until 1860. He also became a Justice of the Peace. Three more children were born during the family's time in Launceston, Mary in 1854, Septimus in 1855 and their twelfth child, Jemima in 1857. Septimus, however, lived just four months.
In 1859 Reid was appointed Governor of the Launceston Gaol when the previous governor resigned. Over a number of years he very conscientiously carried out his duties as Governor and also as Superintendant of the Penal Establishments of Launceston until his health began to deteriorate. Reid suffered from angina and the old illness he had contacted in India – disease of the kidneys – returned to plague him. His family urged him to retire from public life. Towards the end of 1866 Reid sent in his letter of resignation and applied for the usual retirement compensation. This had barely been granted and he was preparing to move into a new residence when he died. It was the end of January 1867. James Reid was seventy-two years old.
As a tribute of respect, the various vessels in Launceston harbour dipped their colours to half-mast. He was described in his obituary as a frank and affable man who was highly respected in his community. His body was buried in the Presbyterian cemetery in Launceston.