The AusMumpreneur Awards celebrate the efforts of women around Australia that have dedicated themselves to entrepreneurship alongside the challenges of parenthood. 
The awards are presented by The Women's Business School to "celebrate and recognise Australian Mums in business achieving outstanding success in areas such as business excellence, product development, customer service and digital innovation," according to an AusMumpreneur media release.
In September 2021, many mothers in the Mornington Peninsula area won awards for their efforts in establishing and maintaining businesses that not only thrive but are creative and sustainable.
---
Bubba Organics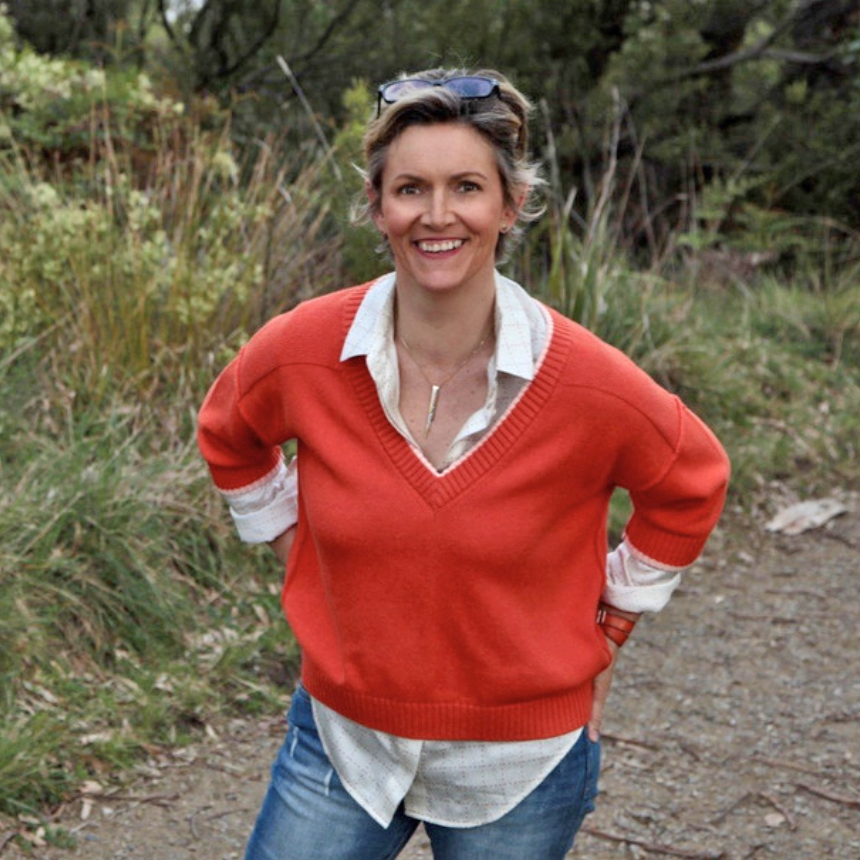 Bubba Organics' waterless skincare is proving effective in the battle against eczema, acne and cradle cap.
Founded in 2016, the Bubba Organics prides itself on its ethical and sustainably made products.
"Not only does a waterless formula make the product more potent and effective, but here is also no need for chemicals or parabens. It is also more environmentally friendly," co-founder of Bubba Organics, Kerri Chadwick said.
Proudly made in Melbourne, Bubba Organics created this uniquely Australian range as a love letter to the Aussie bush, with a blend of 100% natural and vegan-friendly ingredients including native, wild harvested Kakadu Plum.
The team of mums behind this skincare line found that most family products contain water, reducing their effectiveness and wasting the natural resource.
The skincare line offers a range of cleansing solutions and lotions for infants and children.
"We created Bubba Organics as we couldn't find skincare products for newborns that were made in Australia, all natural with no added water." says Kerri.
Australian mothers have used their products to treat infant eczema, acne and cradle cap.
Kerri's business was awarded a shared third place for 'sustainability'.
---
Staytray
Staytray is a reusable drink tray made 100% recycled plastic right here in Melbourne.
It is a sustainable alternative to single use trays used at every cafe and fast-food restaurant across the world.
Career mother Kate Stewart came up with the idea as an escape from her long commute to work and the many hours spent away from her kids.
"I love being there for my kids every day, as well as being able to provide for them. I can now drop them off at school every day. I can take them to soccer training or gymnastics. Go to their school cross country or swimming carnivals," Kate says.
But in the beginning Kate had to make a lot of sacrifices and she has advice for mothers that want to follow in her footsteps.
"You are going to need to put in so much time and effort to make your business successful. So, make sure it's something you are passionate about or something you love. In the early days you will need to sacrifice. Plenty of time away from family, time away from friends. But it will all be worth it in the end. The freedom of running your own business is fabulous," Kate said.
Kate Stewart was awarded third place in the 'sustainability' category.
---
Red Hill Candle Co.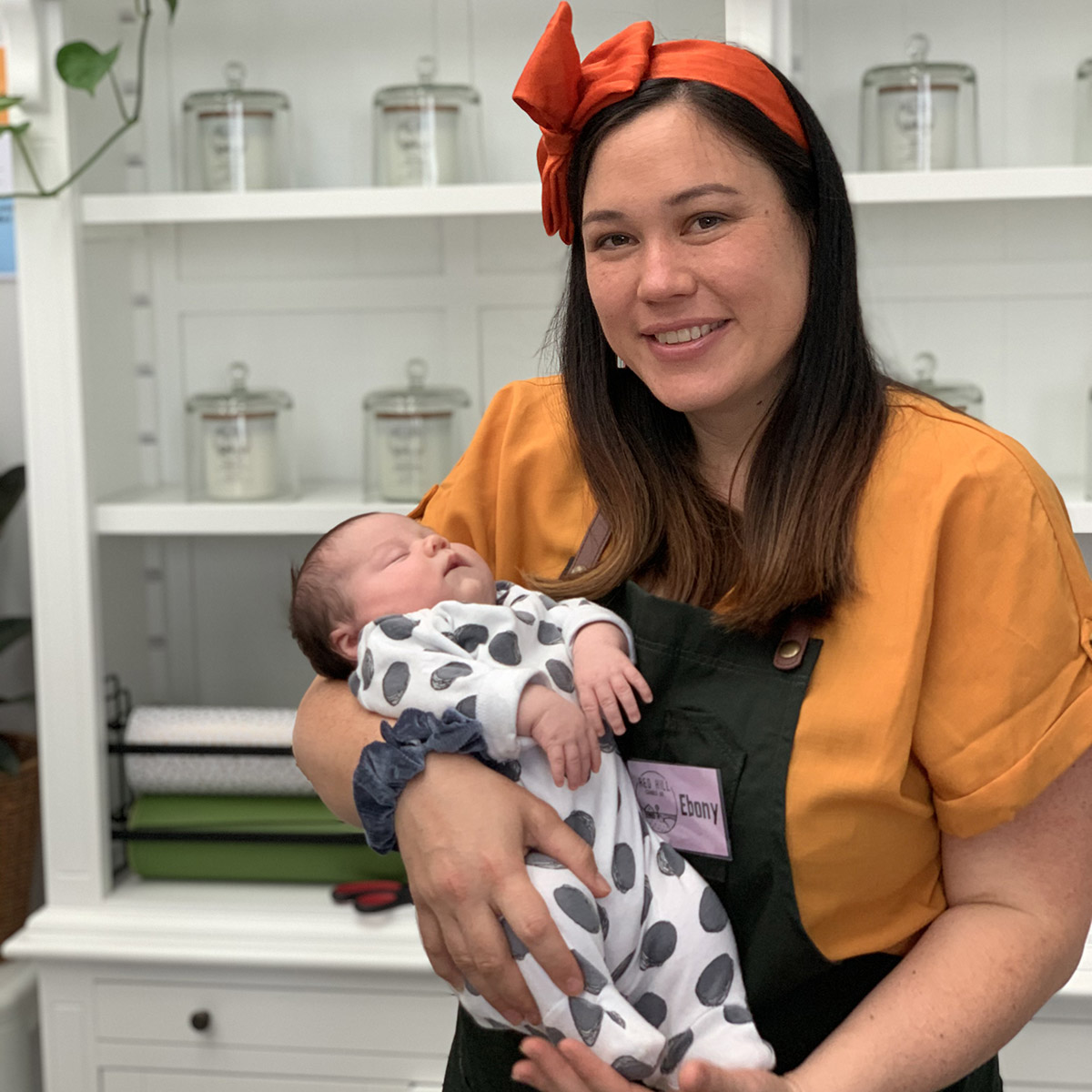 Ebony Flett began the business of her dreams, selling handmade poured candles in Dromana alongside her responsibilities as a first-time mother.
In 2016 Red Hill Candle Co. was established and only four years later she moved her business into a Dromana factory; her business was taking off.
"I've always had a natural knack of inspiring, teaching and bringing people together. My love and passion for the Mornington Peninsula region and deep desire to create a memorable experience sparked an idea. I had a really fun business concept that I knew would deliver a joyful experience for customers and felt confident I had what it takes to be successful"; says Ebony.
Ebony sees Red Hill Candle Co. as an experience-based store, offering bespoke activities, weekly interactive workshops and a variety of candles from local and regional makers.
Running her own business has allowed her to spend time with her daughter while working.
But being an entrepreneur and a mother is a balancing act, one that Ebony doesn't take for granted.
"Celebrate your wins and communicate with your support network when you need help. There are days as a 'MumPreneur' where you simply can't get things done, but that's OK, tomorrow is a new day." Ebony says.
Ebony placed first in the 'rising star', 'handmade business' and 'creative entrepreneur' category.
---
Daffi Leather

Ainsley Kruithof found there was a lack of customisable belts in the fashion industry.
Daffi Leather has filled that gap, offering customisable belts in different sizes and colours.
With no prior leatherwork experience, she spent a year learning the craft, creating her own special twist on the standard product and a vintage look and feel, and in only a year she has sold 2,000 belts.
Ainsley combined her love for fashion with her own experience working in different businesses.
She believes Daffi Leather gives people of all shapes and sizes the opportunity to embrace their bodies.
"Don't be afraid to follow your instincts, trust your ideas and back yourself 100 percent," Ainsley says.
Despite the challenges of balancing a business with motherhood, she finds the experience extremely rewarding, hoping to inspire her daughter to pursue her own dreams.
"All of this wouldn't be possible without the support of my beautiful husband Richie, he has been on this journey with me from the very first spark of an idea, constant and rock solid, backing every idea and adding his own unique flavour to the Daffi brand. Each belt has both of our creative energy, loving intention and hard work infused into its very essence," Ainsley says.
She was awarded third place in the 'emerging' and 'product design' categories.
---
Baby Dink
Byron Bay mother, Jen McAlpine found that she was spending too much time folding swaddles for her infants. She loved being able to hold her babies hands-free, but the process was too consuming.
Jen set out to solve this problem, creating a pull-on carrier that would make any parent's life just a little easier.
"I loved the feeling of carrying my baby girl and having her close to me, but it just seemed like so much effort to perfect the wrap myself. I thought this would be so much quicker, safer and easier if I could just put it on like a top," Jen says.
For over a decade she worked on her products, finding the right fabrics and patterns to make the perfect carrier.
Inspired by indigenous cultures, BabyDink products provide a way for parents to keep their young babies close but hands-free.
"It's all about heartbeat rhythm and skin on skin connection – keeping that precious new baby close enough to kiss, while also honouring modern parents often need to have the flexibility of being handsfree," Jen says.
BabyDink is a world-first garment-like baby carrier.
Jen's brand was awarded a shared third place for 'sustainability' and second place in 'global brand' and 'product design'.
By Zahrah Ahmad Photos Supplied
---