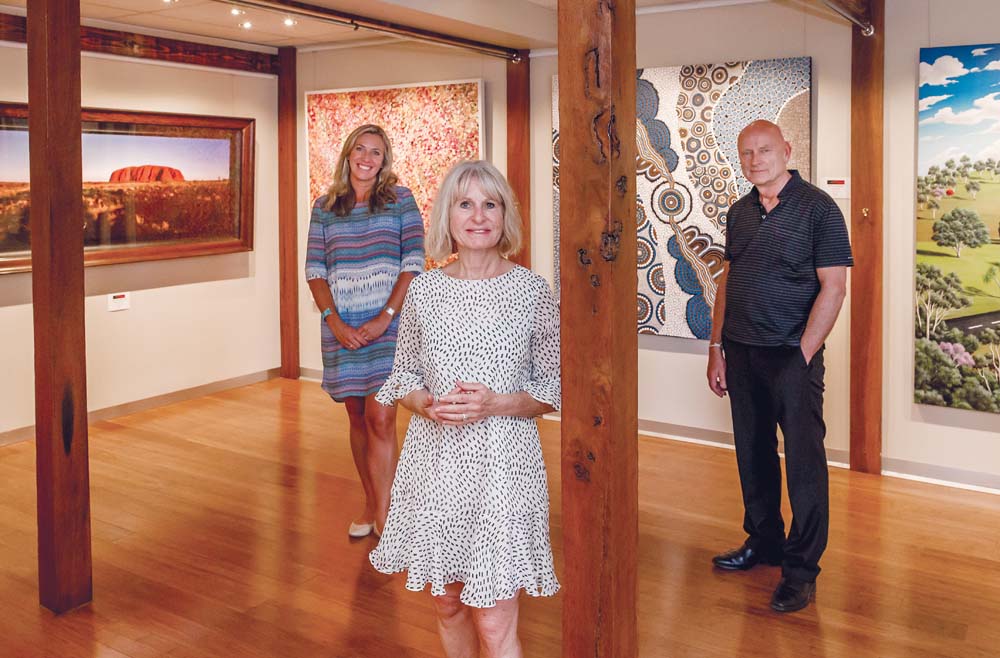 By Melissa Walsh  Photos Yanni
Nissarana Galleries is now open in Main Street, Mornington, bringing a wonderful array of local and Australian artists' work to the peninsula.
The gallery which started in Noosa (Queensland) showcases master photographers and painters as well as upcoming Australian, Indigenous Australian and International artists.
Nissarana Galleries director, Valerie Pasquale, says she and Phillip, gallery manager and photographer, had wanted to open the Mornington gallery for quite some time as Phillip lives in the area.
"We had talked about opening a gallery in Mornington as it is a great spot and there is nothing like this in the area," said Valerie. "We know the population of the area is constantly growing, and with peninsula link there are a lot more tourists so thought it would be the perfect time to do this."
The gallery opened in December last year and the response has already been impressive.
Phillip Ayres, says they are displaying some fabulous works already.
"We have been in Noosa for six years and have a group of fine artists from all over Australia exhibiting, including Andrew Grassi, Bianca Gardiner who is an indigenous artist, Zoë Ellenberg , Ben Lucas a sunshine coast artist, Kerrie Warren, Stuart Clues from Tasmania, Jud Keresztesi, and Fred Colla, and Sarah Clark, Dallas Lesley, Deb Hutton, and Liz Gray," said Phillip. "We have mainly modern and abstract art and landscape."
---
Nissarana Gallery is open from 10am till 5pm every day
211 Main Street, Mornington

Phone 5976 8877

www.nissaranagalleriesnoosa.com.au