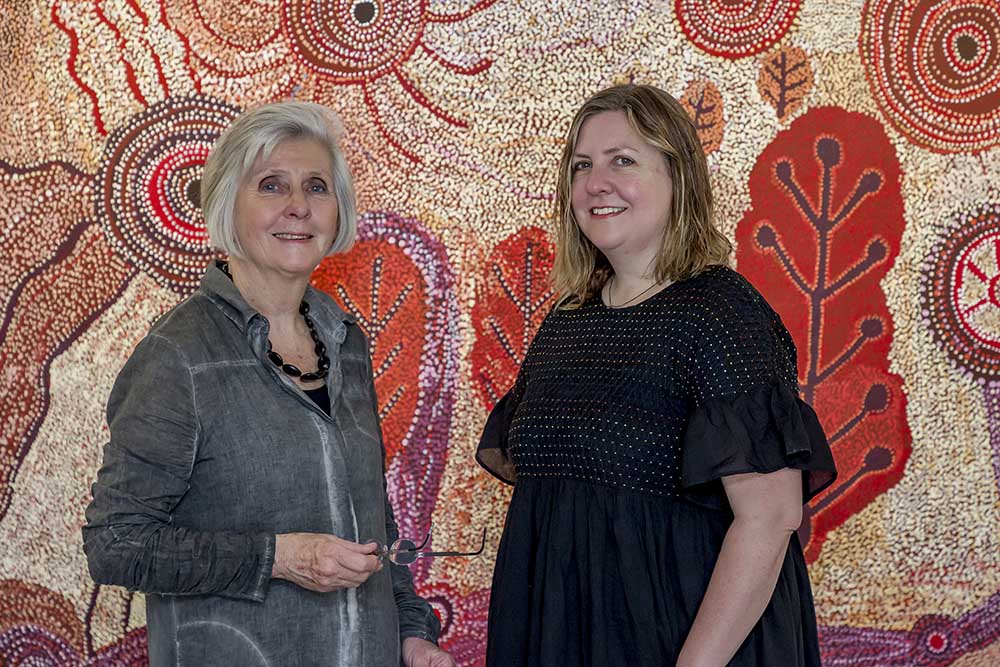 By Melissa Walsh  Photos Yanni
Art writers, curators and gallerists, Susan McCulloch and Emily McCulloch Childs have moved from their home gallery Whistlewood to a new space in Flinders. The ladies have been bringing Aboriginal art from all over Australia to show on the peninsula for the past ten years and have now moved to a more modern space from their home at Whistlewood.
The Peninsula's only specialised Aboriginal art gallery, Everywhen Artspace will feature acrylics, barks, ochres, works on paper and 3D from the thirty plus leading Aboriginal-owned art centres the McCullochs represent. Showcasing a wide variety of Aboriginal art, regular exhibitions, talks, art parades, conversations and other events will also be presented.
"The gallery was named in tribute to the anthropologist W.E.H. Stanner who said 'One cannot fix The Dreaming in time, it was and is everywhen'", said Emily who, along with her mother Susan, has acquired a considerable amount of Aboriginal works. "We are thrilled that the smartest man in the world, Barry Jones, as guest speaker for the opening."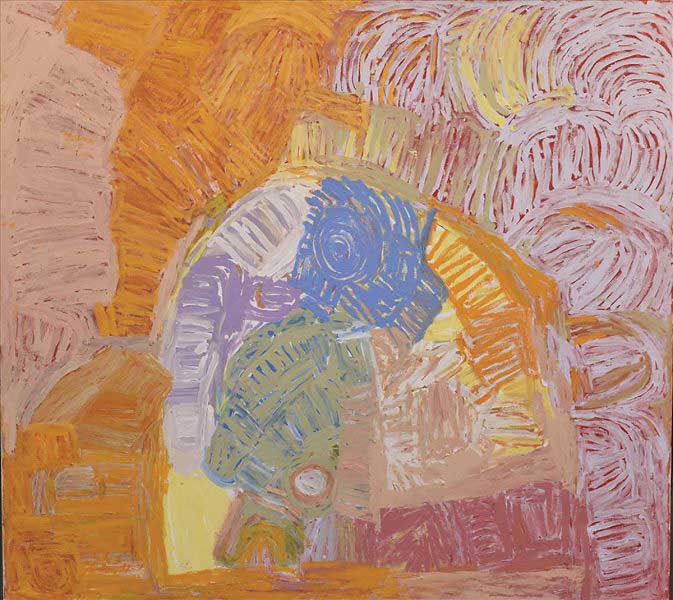 Barry Jones first came to public prominence as Pick-a-Box quiz champion, and from then on he has embraced a myriad of passions and causes. He has had a remarkable career, from a lonely childhood in Melbourne of the 1930s and 1940s to the fight he led against the death penalty to his crusade to make science and the future prominent issues on the political agenda. He has worked tirelessly on both a global and local scale to rethink education, to improve and preserve our heritage, to revive the nation's film industry, and to build a better Australia.
"The exhibition, running until February 28, is called Colours of My Country. It is new Aboriginal Art from the central, western and eastern deserts, far north Queensland, the APY Lands, Utopia, the Pilbara, the Kimberley, Tiwi islands, Arnhem Land, and Victoria, celebrating the diverse colours, styles and countries of Aboriginal art," said Emily. 
---
Everywhen Artspace is at 1/39 Cook Street, Flinders.

Phone 0419 896 473
www.mccullochandmcculloch.com.au