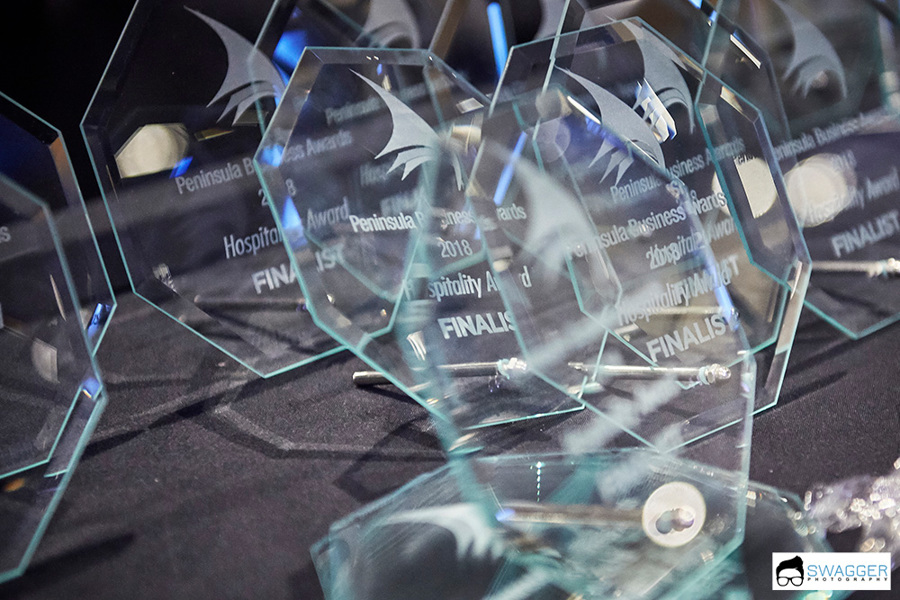 Mornington Race Course was abuzz last month with The Peninsula Business Awards Gala Dinner, celebrating and recognising small businesses across the Mornington Peninsula Shire and the Frankston Region. Offering a unique opportunity to highlight the region's most outstanding small businesses, the awards recognise the hard work that business owners contribute to the local community in generating employment, as well as their contribution to the local economy.
Eligible businesses from a variety of industries gather together to celebrate and network at this annual event, with the winners of each category announced during the evening.
Eligible small businesses from across the Mornington Peninsula and Frankston region are required to complete and submit an Awards Entry, consisting of a series of questions which evaluate their standards of excellence and overall success. The judges are representatives from a variety of industries who have relevant experience or an understanding of the operations of a small business.
Judges shortlist the entrants into finalists who then have the opportunity of winning their category.
This year saw some wonderful and heartfelt recipients with the overall Business of the Year award going to Commonfolk Coffee.
Photos: Swagger Photography