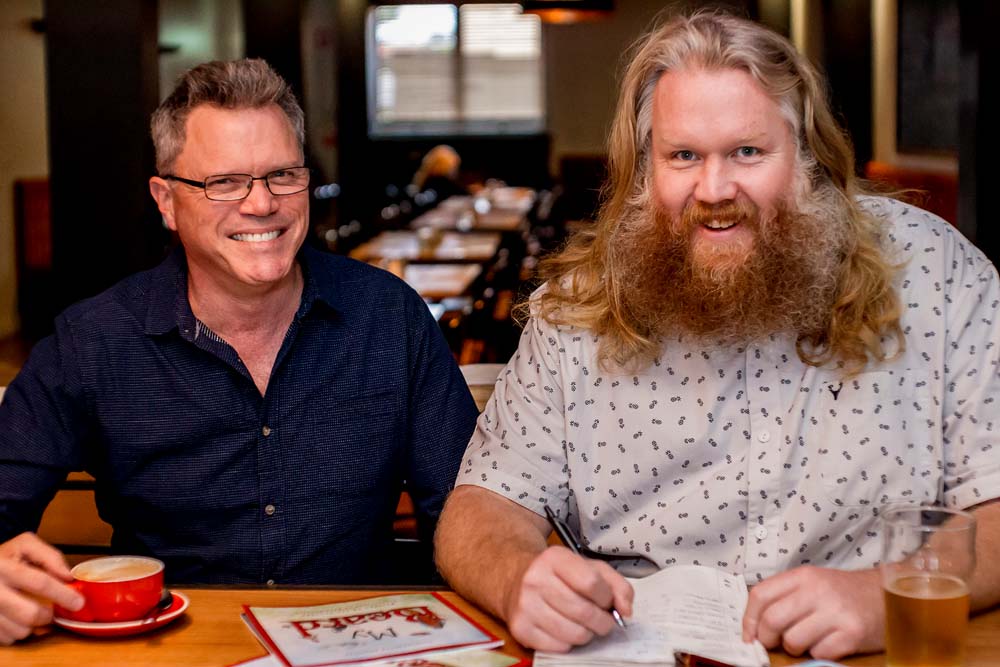 By Melissa Walsh    Photos Yanni
They live just a few kilometres from each other on the southern part of the peninsula but it took a meeting last year for this author and illustrator to cross paths and it has been the start of something brilliant.
In a few short months, poet extraordinaire Jai Thoolen and artist Fred Whitson have combined their talents to create a children's book, My Beard, which has just been released and is already seeing incredible sales throughout the peninsula.
"I was introduced to Fred in December last year, as I needed an illustrator for my book and put the word out there. As soon as we met up, I was excited about the prospect of combining our crafts," said Jai, who at six foot seven (200cm) with a wild flowing beard, has a definite similarity to the character Fred has drawn.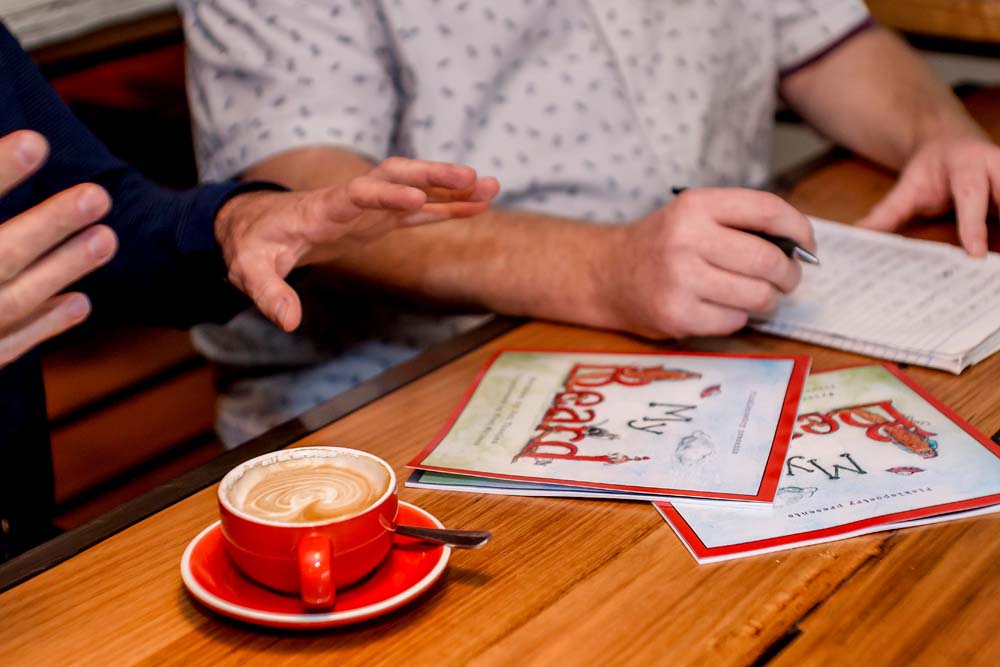 "I wrote this book two years ago in March when I was coming home from Tassie and my partner Sarah had seasickness.  I couldn't sleep so I wrote My Beard on the back of a sick bag," said Jai, who has always had an affiliation with beards. "I do like the beard and I am a fan of a satirical band called The Beards. I've had my beard since I was 14."
My Beard was the first poem Jai had written in the kid's genre and the illustrations have brought the marvellous imagination of the author to life.
"I am rapt with what Fred has done, there is so much more depth to it. Finally having the book in our hands is so exciting. I cannot believe how good it looks and can't wait to get started on the next one," said Jai.
Fred describes himself as a tonal realist in the baroque style, which centres on light and shade, finding his inspiration from the Italian masters like Caravaggio, drawing inspiration from the use of chiaroscuro and elegance of the human form. For this artist venturing into children's book illustrating is a new area but one he has adapted to easily.
"I started off by reading the story and thought it was great. Then I tried to get a sense of the main character by picking out a couple of scenes and started drawing. It all fell into place quite easily and gave me great experience in the discipline of keeping each page and character the same in terms of look and colour," said Fred who is looking forward to getting into the next drawing project with Jai.
---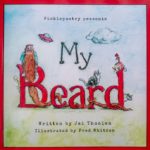 My Beard is available through www.picklepoetry.com.au
In collaboration with Peninsula Essence Magazine and Pickle Poetry, readers of Peninsula Essence can get 20 per cent off by entering the code ESSENCE20.