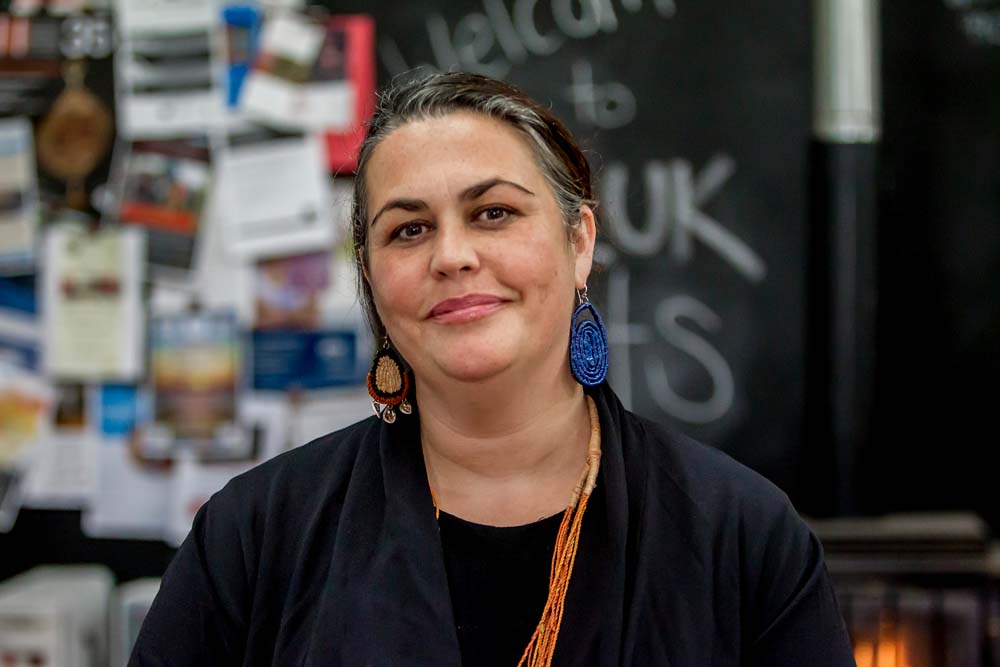 By Melissa Walsh    Photos Yanni
Hundreds of feathers, brightly coloured wool, layers of paper and distinctive weaving encapsulate the art of Lisa Waup, who this year has been nominated again for the Telstra National Aboriginal and Torres Strait Islander Art Award (NATSIAA).
The Baluk Arts' artist will represent Victoria this August. It will be held at the Museum and Art Gallery of the Northern Territory in Darwin in what is Australia's leading national prize for Indigenous art.
"I have been collecting feathers for years and interweave them throughout my work, which is often represented as baskets and receptacles," said Lisa from the Mornington studio. "It is my way of keeping in touch with my history and symbolises a lot of my culture and story."
For Lisa, who was separated from her Gunditjmara and Torres Islander family when she was young, her art reflects important times in her life.
"It came from being part of Baluk Arts and learning about my background. I was able to express it in this place where I felt really safe, as there are a lot of people with similar backgrounds here," said the artist who learnt about her birth mother when she was older. "My great grandmother was stolen and my mother was put into lots of homes at a young age. Learning about her story when I searched for her gave me my own history as well and I have made works on paper from the actual documents I received about my adoption."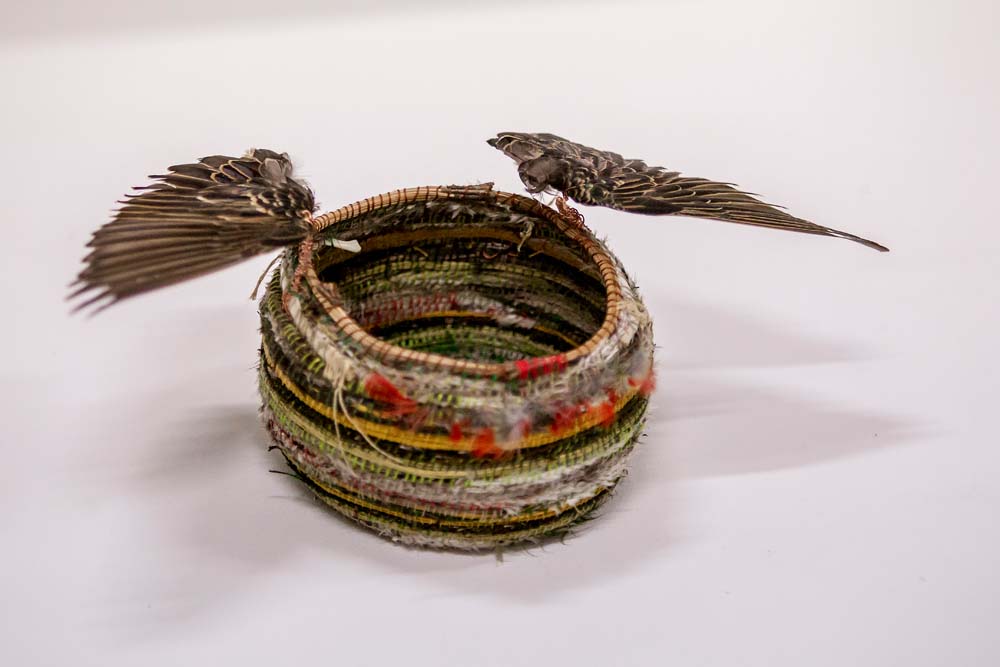 Innately artistic, it was through her training as a printmaker that Lisa created other award winning works.
"I did a series on my mum and with my adoption records as it was the only way for me to truly process the information," said Lisa, whose works on paper reflect the actual words in the adoption document, intermittently mixed with designs of shields which symbolise protection of the information and the history.
"When I first connected with my birth mother, I thanked her; because of her decision I ended up with the most amazing family and feel very lucky to have them as parents," said Lisa whose mum and sister are both creative.
It was her association with Baluk Arts that led Lisa towards weaving.
"When I weave it's very meditative and I weave a story into each vessel, it's a great connection to country and to nature and I collect feathers myself as well as receiving lots of them in the mail from people or even from my neighbour," said Lisa who had just finished a piece called Waters Edge.
"This piece is a translation of a birds eye view over the country with its waterways. It has a porcelain-etched piece at the base of it which is representative of water. For me it is a place where certain birds can survive, are protected, and gather strength from it as well. The layers of weaving are the multi facets of nature," said the artist who loves the idea of passing down her skill. "I've been taught to weave but also put my own creative input into each piece and I love the idea of passing on these traditional skills, showing people how to honour their history and story through art."
It was 2012 when Lisa started at Baluk Arts after being introduced through a family friend.
"A friend of my dad's was doing art here and  so I started here and haven't looked back. We have about 180 members and 10 to 20 regular  here and it is a wonderful family environment where we all support and encourage each other," said Lisa whose life is rich with culture and family that shines through in her art work.
---
The 35th Telstra National Aboriginal and Torres Strait Islander Art Award (NATSIAA) opens on Friday August 10 and runs until November 25. Collectively the winners this year will receive $80,000 to assist in their career development. The seven winners will be announced at an awards ceremony and exhibition opening at MAGNT on Friday evening, 10 August 2018.