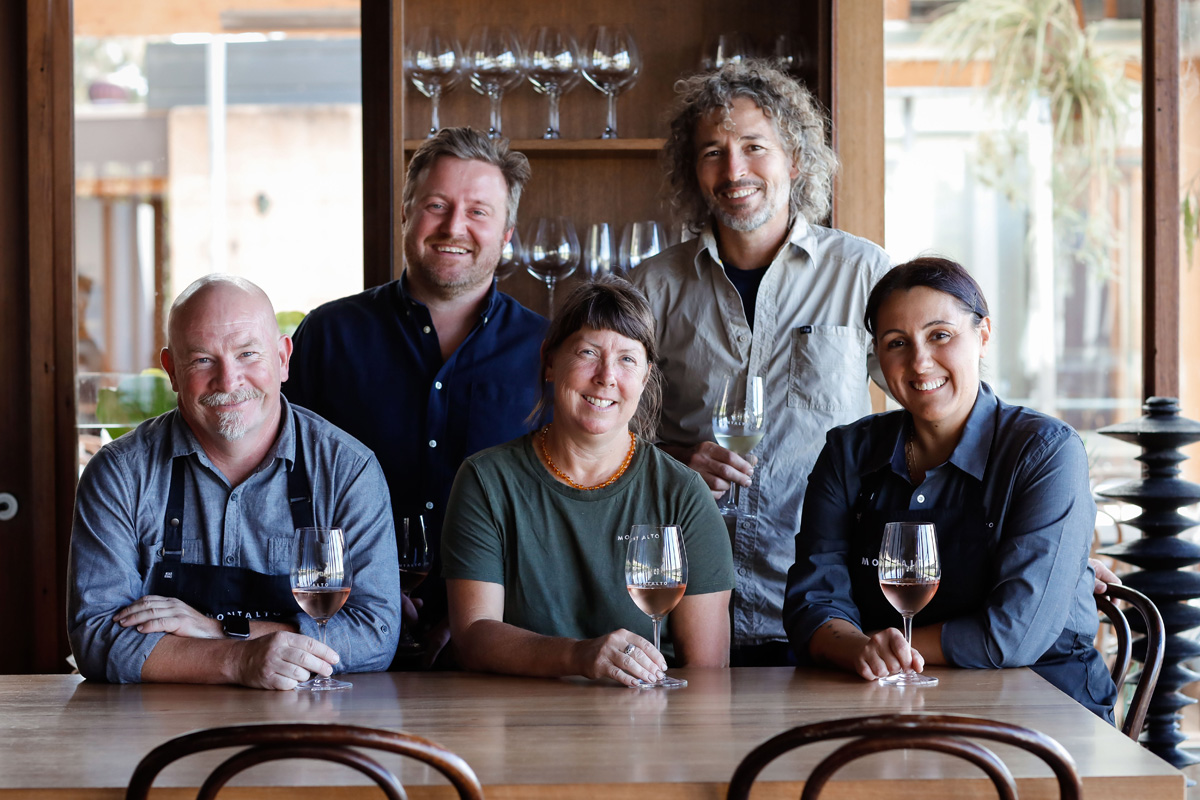 What started as a conversation with Matt Wilkinson in lockdown in August 2020 regarding a consultancy position, quickly grew into a part time, then full time role as Culinary Captain. The last 12 months have been an incredible journey with the team collectively achieving so much with Matt at the helm. Matt's energy, drive, skill, and passion have had a hugely positive influence on every area at Montalto.
Now, with the core hospitality offerings humming, the produce gardens and orchards working in perfect harmony with the kitchens and the team solid, Montalto is able to live up to one of their key promises to Matt – a part time role that he could balance with his family life and other commercial activities. Montalto is excited to announce Matt's new permanent role as Creative Director.
Craig Penglase joined Montalto soon after Matt in January 2021. From the country to the city, to Sydney (Marchetti's Latin, Tuscan Grill, Primadonna, Tom Rutherford's The Truffle Group) and then Melbourne (Group Kitchen Manager for John and Frank van Haandel across Stokehouse, Circa, Longrain, Comme, Mr Tulk) and then onto the USA (Charlie Trotter's, French Laundry, Bouchon),
Craig then returned to Melbourne as the Executive Chef for Marwa Makool at Oasis before finally joining Matt at Montalto. The two have known each other for years, having originally worked together at Circa and across the Van Haandel group. They will continue to work closely together on the culinary offering at Montalto with Craig's recent appointment as Executive Chef.
Head chef at The Restaurant At Montalto, Diana Desensi's passion for maintaining the integrity of Montalto's estate-grown produce underpins everything she cooks in The Restaurant. Her love of sharing beautiful food that reflects the abundance of nature aligns perfectly with Montalto's estate to plate philosophy.
After enriching experiences at Grossi Florentino, Pt Leo Estate and Berth, under Matt's mentorship, Diana was quickly promoted to Head Chef in The Restaurant in February 2021 where she has been wowing visitors with her outstanding skill and talent.
Matt and Diana will continue to work creatively on The Restaurant menu together. The trio are personally committed to working closely with both Simon Black (Chief Winemaker) and Julie Bennett (Produce Manager) to continue to highlight and showcase the connection between Montalto's award-winning food, wine, and estate-grown produce.